Teqball is a mixture of table tennis, volleyball & football. Teqball is one of the fastest-growing sports in the world currently, where every international football club has their own Teqball table said Vinit Jain founder Teqball Club Mumbai. It is a sport that requires sharpness, agility and composure. There are no age or gender restrictions in the sport is its best feature.
In year 2012 Teqball was invented in Hungary and first played in 2014. It can be played as a singles game with two players or as a doubles game with four players. The game attracted the number of world-class footballers and after being added to the programme for the 2021 Asian beach games, 2023 Krakow European Games, 2023 Cambodia Asian Sea Games, the sport is now aiming for Olympic inclusion.
Also Read : Anabolic Steroids: Facts, Effects and Health Risks
Teqball Club of Mumbai is an initiative by India's First National Champion & the first to represent India on an International platform – Vinit Jain. Our goal is to offer the finest teqers to Teqball India and raise awareness about the sport. Teqball Mumbai is currently India's biggest and most successful club for India.
Further Vinit added that we are not only preparing to provide top-notch physical coaching to students but also aiming to enhance their mental development. Teqball is a sport which can enhance your football skills and give you an upper hand from those who do not play Teqball. Teqball Mumbai is currently ranked at #51globally, raising bars for India on an International platform.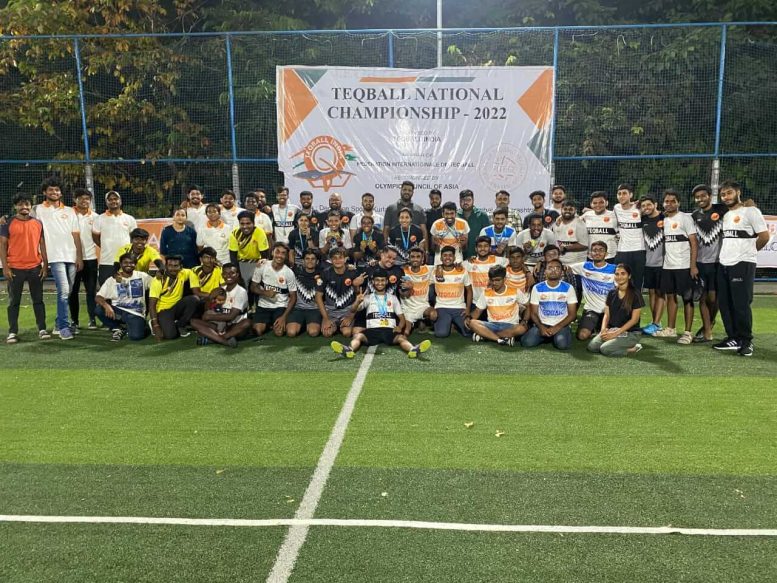 Athletes here are trained professionally and trained at least 3-4 times a week. At present, we only have one centre in Bombay but are aiming to open or tie-up with various clubs to increase the awareness and accessibility of the sport in Mumbai. Our aim is also to include this sport in schools to grow them from grassroots level and since the sport is injury prone with no physical contact, it also makes it safe for the students. We also have a jersey partner on a contractual basis: Royal Sportswear (they have been supporting us with their premium quality jerseys and unique designs being similar to the uniqueness of the sport).
Share This Article With Friends