We may not understand the importance of education as we have gone through the best possible schooling system. Though, even for legends like Andre Agassi, completing school education was not on the table. He left the school when he was in eighth grade. In his autobiography, he openly admitted that he still regrets his decision to drop out of school to pursue his dream of becoming a professional tennis player.
The 46-year-old tennis player has won Grand slam 8 times. He is married to another tennis legend Steffi Graf and is currently enjoying his retirement. In 2001, Andre Agassi opened the first charter school in his home state of Las Vegas. The Andre Agassi College Preparatory Academy was just a start to an amazing journey of providing education to the less fortunate.
The reason and future plans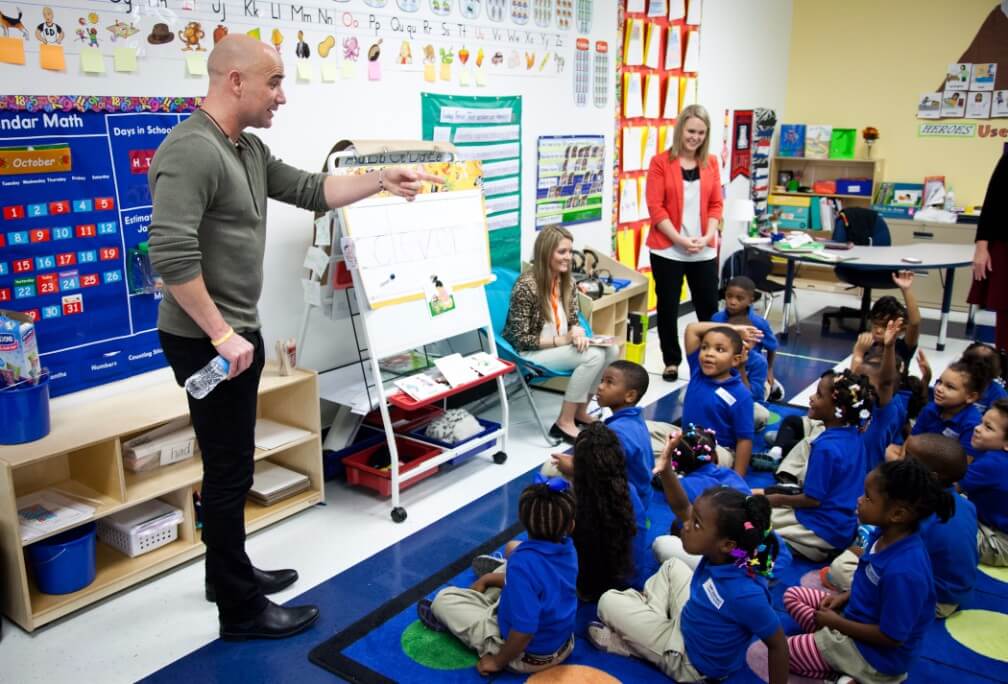 Source Image
His regrets related to incomplete education is the main reason for his focus on children in his philanthropic projects. Most of his efforts revolve around the education system for the children. After a decade of opening the first school, Agassi joined hands with real estate investor Bobby Turner and launched a for-profit Turner-Agassi Charter School Facilities Fund. The main aim of the fund is to build facilities for new charter schools.
Rocketship Rise Academy in southeast Washington is the 69th school opened by Andre Agassi. The joined force of Agassi and Turner is planning to open 100 more schools around the country by 2020. These schools will be able to meet the educational requirements of more than 55000 children. Agassi in an interview said that he is just applying band-aid on the injured system. His efforts will not bring much change but he is determined to do as much as he can for the future generation.
Agassi feels sad to see the problems in the education system. He mentioned that there are more children on the waiting list for his school than they have at the school. This shows how desperately we need to change the education policies and do something for the future generation.
To get news on WhatsApp, just send 'Start' to 09729997710 via WhatsApp