Who doesn't like street food? It is inexpensive and of course high on the taste factor. Most of the time, when we buy food from roadside vendors, they wrap the product in newspapers. Is it really safe?
Where does the problem lie?
When the roadside vendor wraps the food in newspaper, he in a way is inflecting us with diseases. According to studies published by Food Safety and Standards Authority of India (FSSAI), newspapers cause food contamination. The printing ink used in newspapers is carcinogenic in nature. In other words they can cause cancer.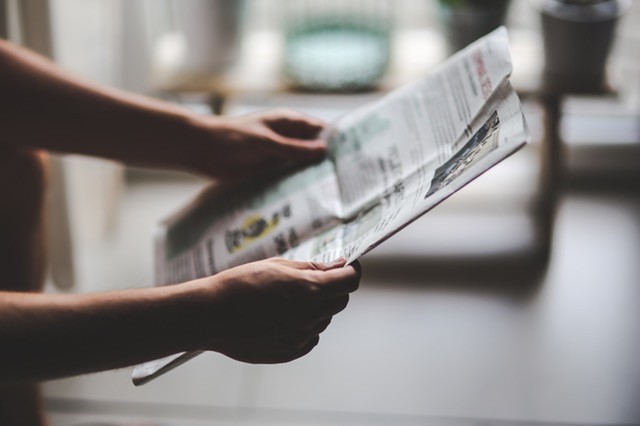 Source Image
Newspapers are printed in carbon ink. This carbon ink can lead to health hazards. Food grade ink is a better option. Food grade inks are substances which do not cause health hazards. Unfortunately, not many people are aware of them.
Research shows that newspaper ink contain aromatic hydrocarbons and naphthylamine. They cause lung and bladder cancer.
It is well known that most of the time greasy food is wrapped in newspapers. The oil as a result, absorbs or soaks in the carbon ink. What can follow requires no description.
What precautions can we take?
The precaution is simple. Don't wrap food in newspapers. That is mandatory. Use of newspapers for food wrapping should be discouraged.
The Aftermath…
Food is the basis of life and all existence. There were times when man devoured on fruits and green leafy vegetables. However, the fast food culture has changed it all. People are indulging on fast and oily food products on an alarming rate. As though that was not enough, various repercussions and side effects are adding on.
We should immediately ban newspaper wrapping. FSSAI is taking a step in right direction. They are educating people about the aftermaths of this harmful act. We too, as individuals should not use newspaper wrapped food. And if the food is wrapped, we should take care that only edible ink is use. Edible ink is also known as food ink.
Prevention is better than cure. So, next time take care while you eat street food. Better safe than sorry.
Share This Article With Friends
To get news on WhatsApp free, just send 'Start' to 9729997710 via WhatsApp