Lasik with high power cross-linking is the safest and best
Evaluate data of over a thousand patients over 2 years to reach this conclusion.
Sirsa: In the moffusil and sleepy town of Sirsa, the ultramodern Shah Satnam Ji Specialty Hospital has established another landmark in the field of quality healthcare.
After analysing their two year data, the doctors at the hospital have worked out a way to prevent Lasik related complications and treat Keratoconus disease in particular.
The hospital has pioneered this treatment with merely two modalities for the first time in India.
Elsewhere, it takes 4 types of contact lenses, 3-4 types of plastic intracorneal rings, and several other stop gap options. With the work done at this hospital, it may be possible to stop and treat Keratoconus with merely a couple of cost effective modalities.
Lasik Safety Research was a stepping stone to Keratoconus treatment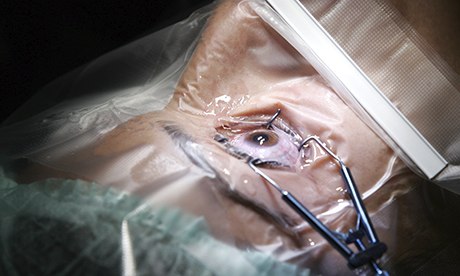 The doctors said that using high power cross-linking helped them reduce recurrence of spectacle power to zero.Various expensive options like Femto Lasik and Lenticule removal Lasik (SMILE ReLEx) have also not been able to prevent early and delayed regression (ie recurrence of some spectacle power) and post Lasik ectasia (ie Keratoconus resulting from lasik).
But their research is an early proof of concept that this Lacuna of Lasik surgery has possibly been addressed.
This information was given by Cornea specialists and Eye Surgeons Dr Aditya Insan and Dr Monika Insan on Wednesday while addressing a Press Conference.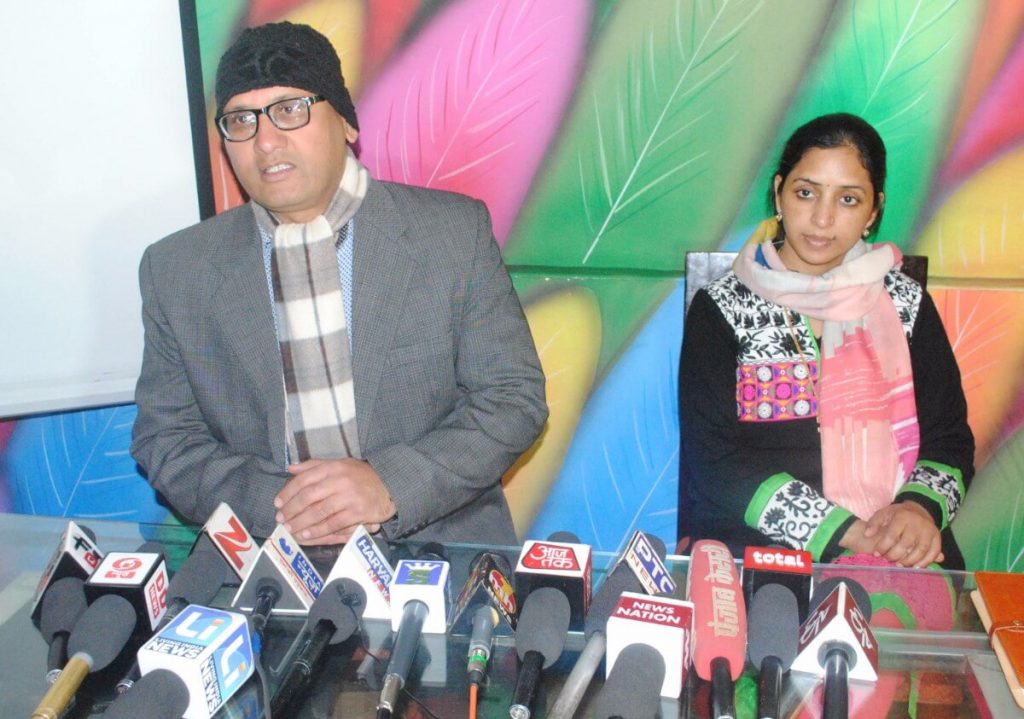 The team leader, Dr. Aditya Insaan credits Saint Gurmeet Ram Rahim Singh Ji Insan. Who established the Eye bank, provided a high end setup for research and constantly guided them to strive for better outcomes.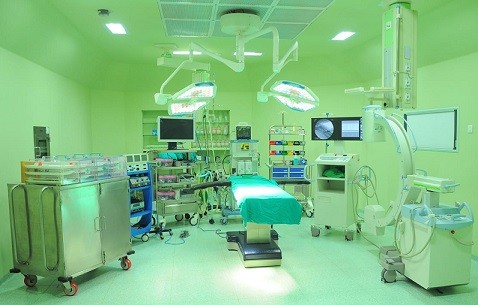 Source Image
Guru Ji personally endeavored to support various research initiatives with the income generated from MSG films which further inspired them to work toward their aim steadfastly.
India has a high incidence and prevalence of corneal weakness and Keratoconus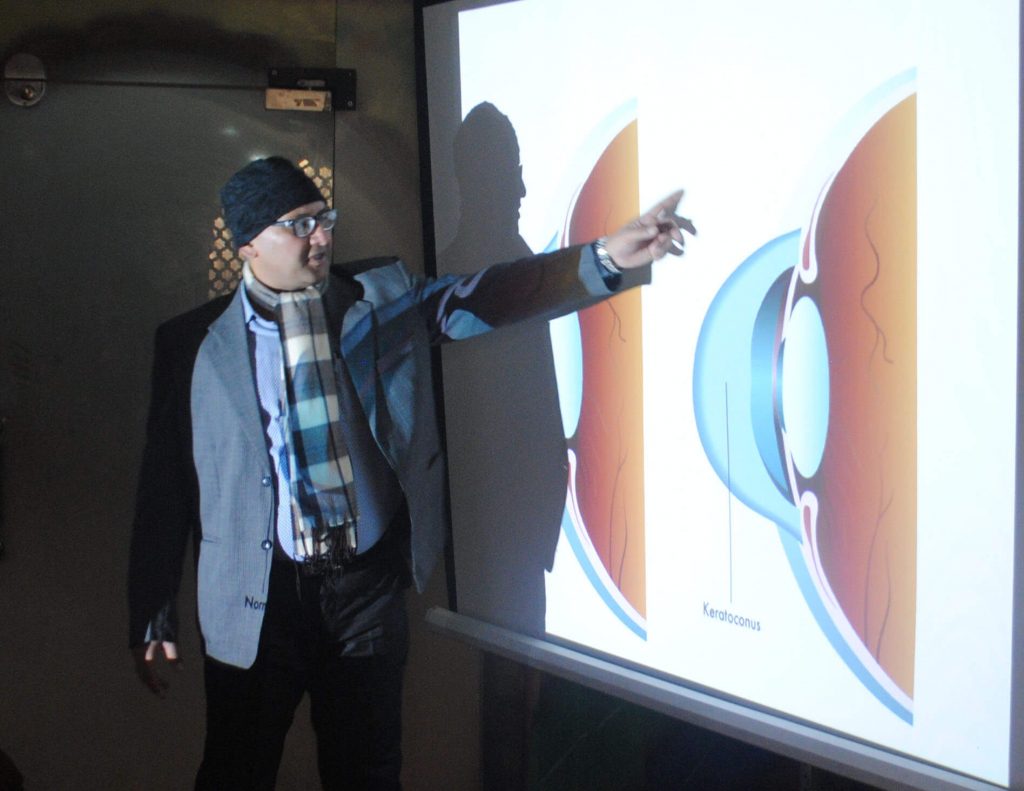 Dr. Aditya added that several prevalence surveys have pegged the Ketoconus prevalence in India ranging from several times to several thousand times  compared to the western countries.
Till date, there is no perfect technology to gauge the mechanical strength of the Cornea, the current machines can  only read the curvature and thickness, which does not give all the information.
Therefore, despite a properly performed Lasik procedure, few patients are prone to getting a number or even progressing to Post Lasik ectasia or Keratoconus. But by switching to Lasik with High Fluence (Power) Cross-Linking, the risk is negligible he said.
He said that all patients with Post Lasik Complications or Primary Keratoconus were welcome to visit the Shah Satnam Ji Specialty Hospital to be treated with innovative and proven techniques.
Now the Hospital joins a select band of International Eye Hospitals
Dr Aditya said that techniques like Refractive and Toric Cross-Linking (for Cylindrical glasses) would be used to decrease Spectacle power to near Zero without any laser.
An improved version of Automated Anterior lamellar Keratoplasty (ALK) could be used to treat patients early and give better vision compared to contact lenses.
He plastic intracorneal implants, like INTACS or Ferrara, expensive contact lenses and progression of Keratoconus could be reliably prevented by using fewer methods.
The further added that diet and lifestyle modifications and these newer techniques resulted in greatly improved outcomes.
But most of the newer techniques were used successfully in Europe by super specialist surgeons but commercial interests were not allowing their widespread dissemination.
He named Dr Melles in Netherland, Dr Krumeich in Germany, Dr Kanellopoulous in Greece, Dr Spadea in Italy as some international authorities who have mastery one newer treatments in Keratoconus.
Dr Aditya said that with God's grace, his team had built upon their pioneering work and created an optimum mix and taken that to another level.
Summing-up
In search of the best and safest technique of Lasik surgery, Indian doctors have found ways to prevent Lasik complications. Using high power (High Fluence) Crosslinking, They have also improved treatment of Keratoconus, enabling an early cure of this increasingly prevalent eye disease, while also treating Post Lasik ectasia successfully. Their surgical approach has married establish and proven tools like ALK, DALK, PiXL etc while avoiding expensive Contact Lenses or ring segment Like Intacs or Ferrara.
World class treatment at affordable or low cost
The eye bank at the Shah Satnam Ji Specialty Hospital is a leading Eye Bank where thousands of corneal transplants are successfully performed every year. The charges are quit affordable and only a fraction as compared to other hospitals.
Contact 
WhatsApp: +91-86830-25251
Email: stemcellrejuv@gmail.com