There was an expanse of land few kilometres from Sirsa. Large Stretches of arid wasteland, full of dunes with thorny shrub and sweltering heat. 20 years ago not even paths made by walkers cris-crossed the landscape. Because there was nothing to seek in the wilderness. The land records showed the lands as barren and uncultivable and even cattle found it difficult to graze.
The headman of the village Nejia Khera next door reminisces smilingly, " Even rabbits would not dare dart across. Snakes, Scorpions and birds were the only visitors."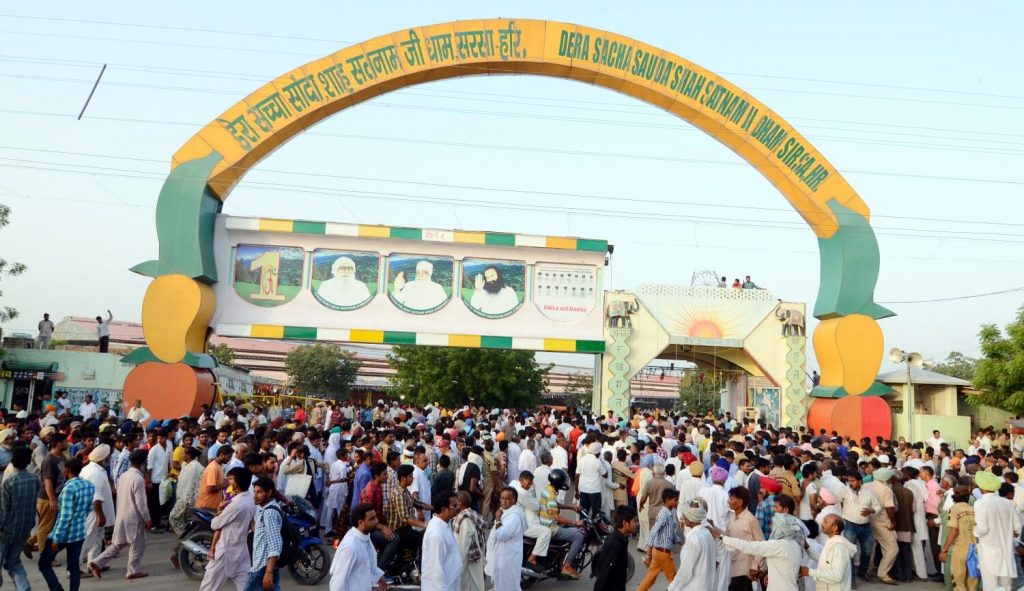 Source Image
And Today, If one visits the Dera, there are rock concerts, multilevel gymnasia, film shoots, A 5 Star resort, a state of the art international hospital, Meditation hall, an upcoming sports hub, revolving restaurant, chain of eateries, other hotels, indoor and outdoor stadia and extensive farms apart from a host of educational institutions and industries. How did this transformation happen?
We ran into Dr Puneet, who is a senior doctor at the Shah Satnam Ji Specialty Hospitals. Cheerful in his manner and yet economical with words "Where there is a True Master, miracles abound," he shares matter of factly. But of course, we are not here to explore the metaphysical, we wish to understand the physical transformation of a once desolate landscape.
Dr Puneet opens up with his gentle eloquence and persuasive substance. " When I had some initially, the present Ashram did not exist. Only the Shah Mastana Ji Dham used to function as the Ashram. Then under the present Guruji's helmsmanship, a spate of progress ensued."
As he chronicles with old pictures and videos, the story of transformation, We were so amazed that we decided to share this story with you. This barren expanse was acquired by Dera Sacha Sauda and when the present Master, Saint Gurmeet Ram Rahim Singh Ji Insan arrived, he embarked on high speed wasteland reclamation.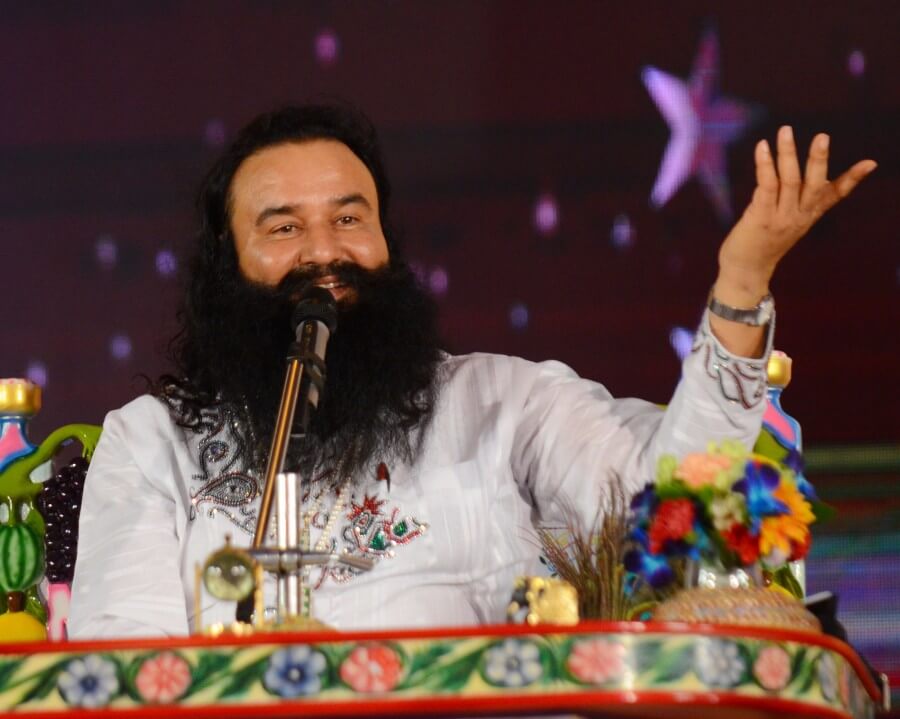 Source Image
The story sounds too good to be true. But as we are shown the innovative ways in which tractors were pressed into service, it becomes clear that, man, with his indomitable resolve, can get God to his side, if he soldiers on. What was done in a matter of days by the volunteers under Guruji's direct guidance is also not possible for heavy earthmoving equipment without being backed by a tenacious will and divine intervention.
And today, it boasts of facilities, that within a limited area, would not be found even in India's best metros in the same delectable combination.


Source Image
Why Dera Sacha Sauda's Foundation Day on 25th January is Magnet for Tourists?
25 million is not a small number. And yet folks from all parts of the globe make a beeline for Dera Sacha Sauda. We explore, Why
A) Mega Rock Concerts and non-stop entertainment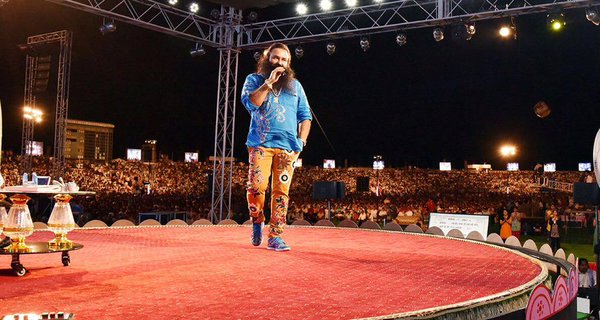 Source Image
It is not just silent meditation but the rhythms, beats and lilting compositions from various musical genres that punctuate the events.
The celebrations start off with indigenous games on 23rd January, large scale blood donation events and medical camps on 24th, and captivating cultural and entertainment events on 25th and 26th of January.
Every days is a spectacle of celebration, a riot of color and a peep into India's very rich cultural heritage.
B) Wonderful hotels and Lavish hospitality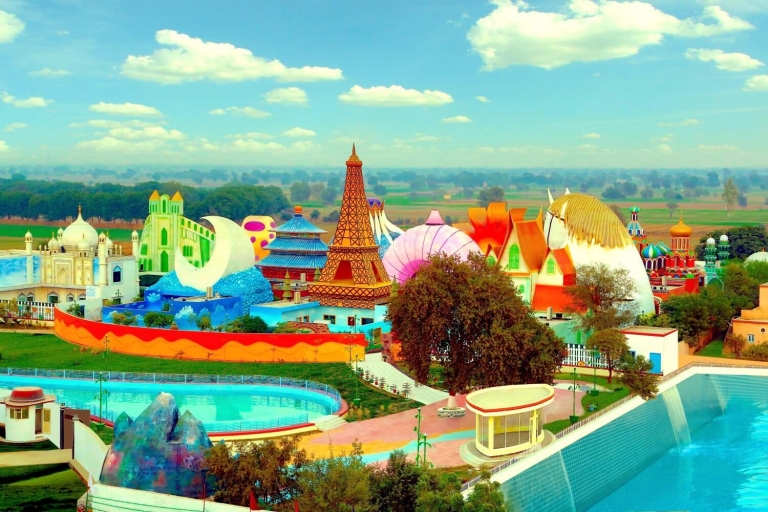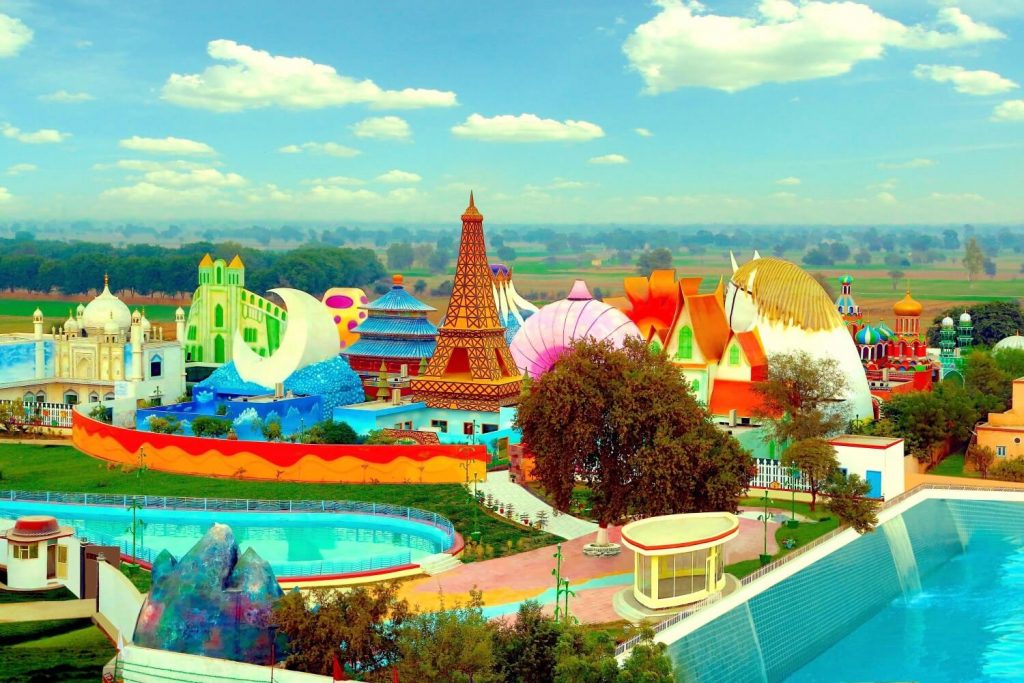 Source Image
The campus is surrounded by star hotels with USP'S that no one has seen before. Picture this, the reception of MSG Resort Hotel is a Like a Ship with multiple levels. Yes, a real ship with a pool decked right on top.
While the regular suites put top hotels to shade, it is the special villas that take the whole bakery.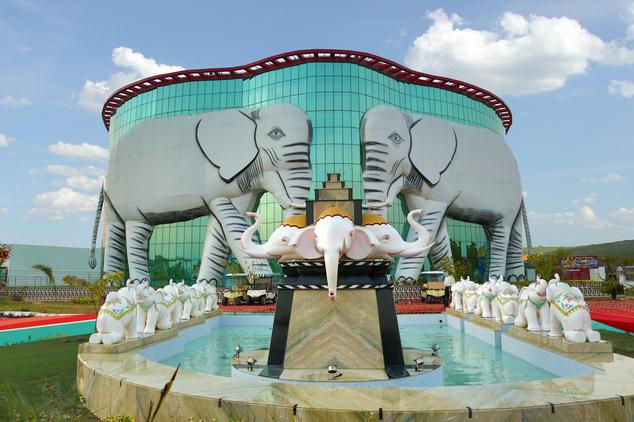 Source Image
You can have own fruit bearing trees, spa, pool, garden etc-etc. And the ambience is so heartwarming and the air so pure, that there is not a better place to be!
C) Mouth watering Indian and International Cuisines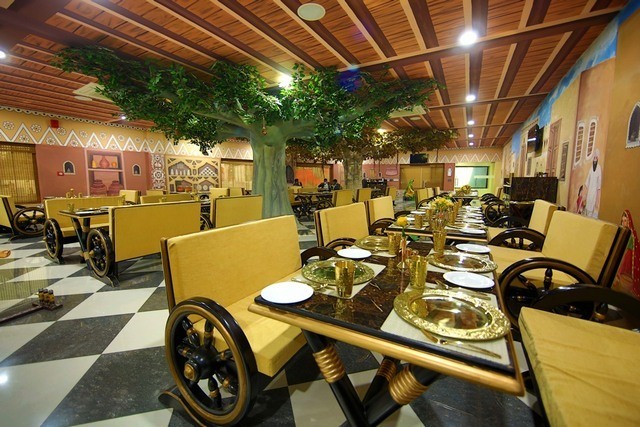 Source Image
Choosing your eatery is a task where you are spoilt for choice. Whether it's the Kashish revolving restaurant, or the earthy Sach Dhaba, For the connoisseur, the fine dining experience at SMG Resorts is wonderful.
For the fast and Indian food Junkie, Food Party is a place, where the party never ends.
D) World's Safest Carnival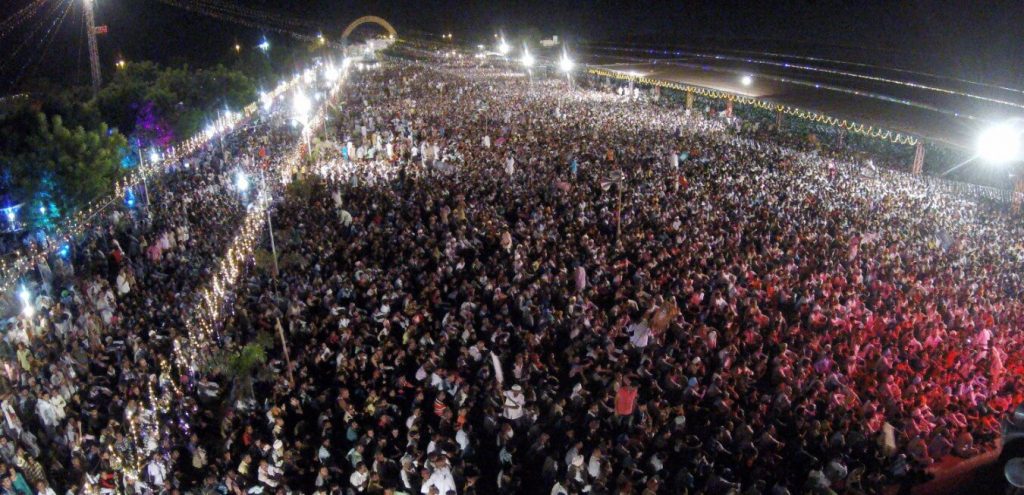 Source Image
If team of 300,000 dedicated volunteers police the venue and ensure that you are safe. The discipline and safety of the visiting crowds coupled with their gaiety and grace, makes it an event to remember.
For health backup, you have the services of a world class hospital at a very affordable cost. The doctors are trained at the best institutions in India and abroad and have decent communication skills in the English language.
E) Health and Wellness
Whether if the solitude of your soul in the meditation hall, or it is the environs of the gym- there is peace both for the body and soul. The two storied gym building is nested in a delightful garden with trees and vegetation.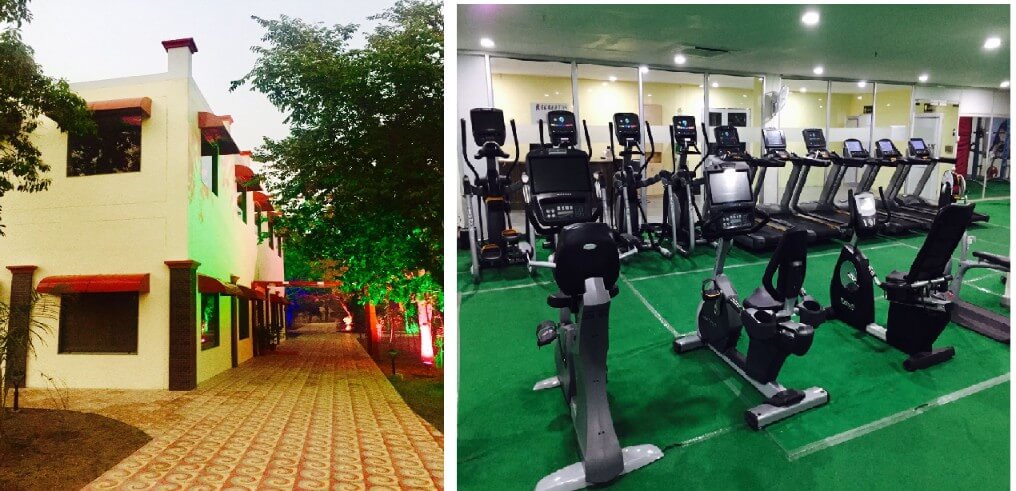 Source Image
For the ones hankering for Ayurveda massage, that too is available while a state of the Art physiotherapy center with advance Laser and other gadgets is there to look after the aching joints.
But it is the Pranayam Yoga with meditation technique taught here for free that cures asthmatics, treats high blood pressure, increases the brain capacity by upto 10 times and rejuvenates everything in life. The huge difference that it makes to self confidence makes all the difference between success and failure. No wonder that the teams that have won world cup medals in Yoga and Throwball, belong here. For the last 5 years, the roller skating hockey team has been bringing home Asian golds beating higher placed countries like Japan.
Cricket Internationals like Virat Kohli, Zahir Khan, Yusuf Pathan, Ashish Nehra, Amit Mishra saw a tremendous boost in their careers.
Some like the boxing champion Vijender have gone on record accepting this.
F) Country Music!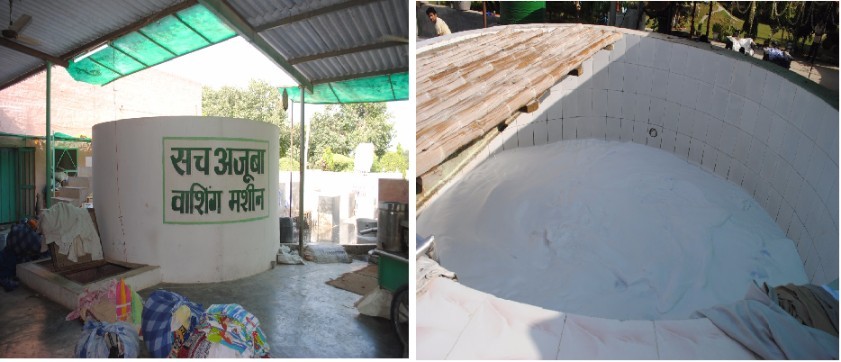 Source Image
The Organic farms, the biogas plant, World's largest washing machine, the vermi-composting yard and the beautiful flora and fauna you can see is a mind blowing delight. The fresh air is sure to blow your minds away.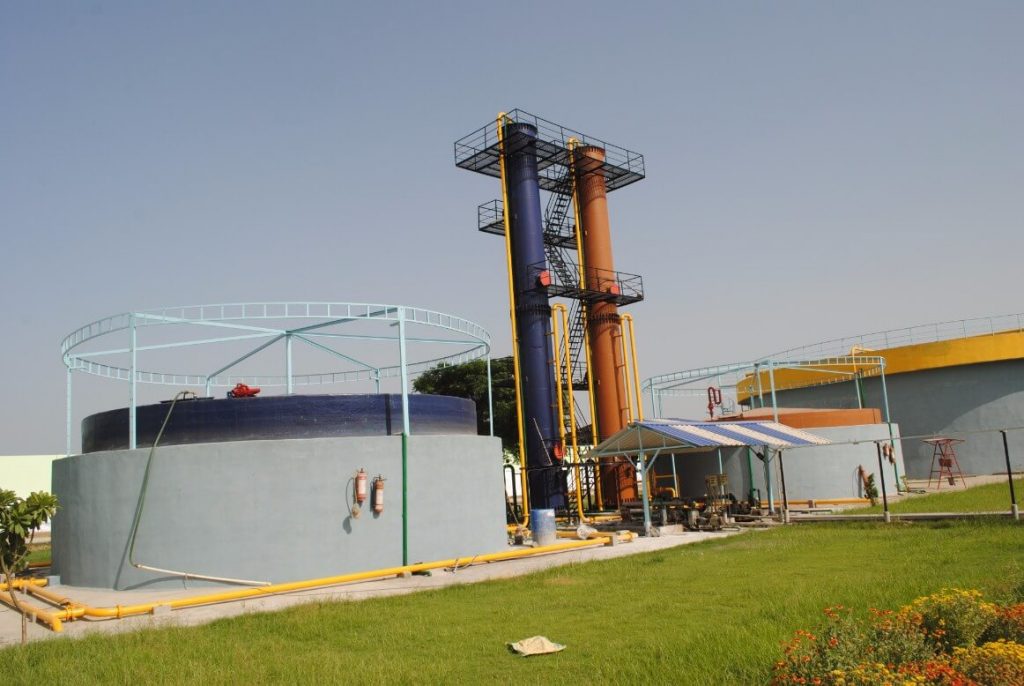 Source Image
One can go horse riding or taste the pesticide free delights in the beautiful Organic garden.
G) The Magician
The Master is the Magic and all Magic comes from the Master. Saint MSG with his endless energy, soul stirring melodies, powerful meditation and Pranayam, a delightfully programmed cultural extravaganza, a moving list of humanitarian accomplishments, 130 ongoing social endeavours- takes your breath away.
Like someone conducting a music orchestra with thousands of pieces and also enthralling as a solo virtuoso.
He the Magician who steals your hearts and takes away your blues. You feel enriched and empowered, your life gets filled with a new purpose and determination by just listening to him. And the Rocking Spiritual Nites on 25th and 26th are too mind blowing to describe. One can simply say, beyond imagination !!
And that is not all, He is a film maker par excellence. There are film related events too So, one gets a taste of movie events against the backdrop of a social- cultural spiritual-wellness backdrop. and the gust of positivity that one gets on hearing millions of life transforming tales-makes it an event beyond compare. Take a leap of faith, transform your life. The Meditation taught by Saint Dr MSG comes for free, one only has to use it to know its effects.
Share This Article
To know more : WhatsApp or Text +91-86830-25251