Healthcare is one of the most important industries within an economy. We all fall sick at some time and are in need of health support. Moreover, with the constraints of modern life, issues like stress and unhealthy living habits take a great toll on our health.
Fortunately there are dynamic individuals working tireless to improve the quality of healthcare in India. There are entrepreneurs who have dedicated themselves fulltime towards improving the lives and well-being of people.
Here are the 10 startups in healthcare sector in India that you should definitely be looking out for: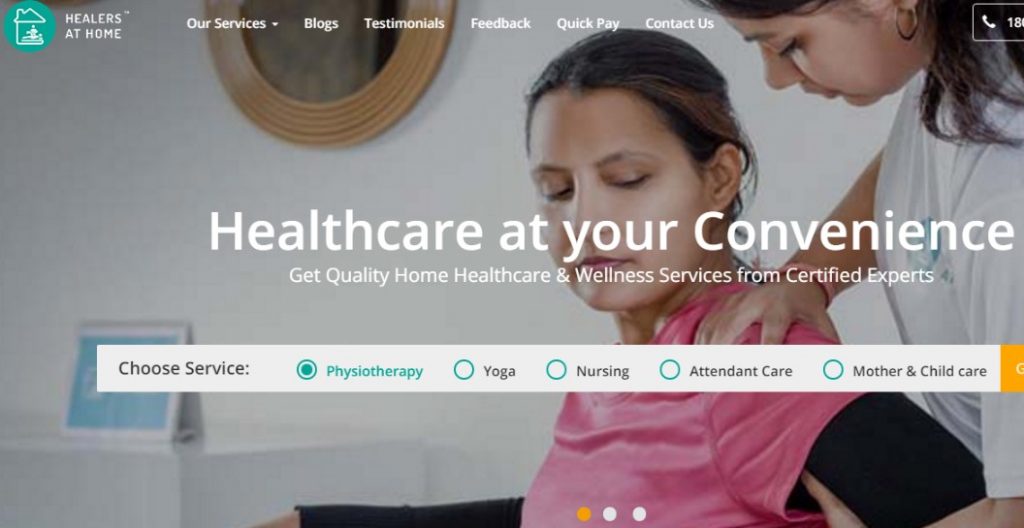 Source Image
This startup has a core of team of professional from IIT and YIF with a solid amount of experience in the healthcare sector. The genesis of the idea arose when the founder Kshitij Garg suffered from severe back pain and was hunting for quality physiotherapy services. This led to the founding of Healers at Home which provides on-call physiotherapy and yoga professionals to patients.
In addition to that, they also provide nursing, attendant and childcare services right at your doorstep. This is of great help to working professionals who have a patient or a child at home and need a trustworthy caregiver to be on call and help with taking care of their loved ones.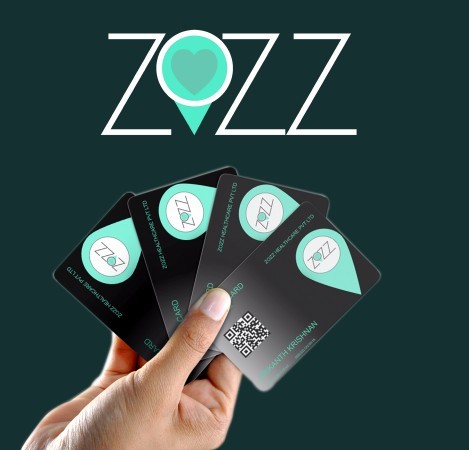 When you move to a new city or neighbourhood, finding a new doctor is always a challenge. This can be extremely important especially in cases of emergency.
Enter Zozz, a Hyderabad-based startup, which works a local health aggregator. Basically, let's say you need to find an orthopaedic specialist in your vicinity. Just sign up with Zozz and it'll connect you with the nearest doctors in your neighbourhood so that you can get the help you urgently need.
The company was founded in February 2016 and has arranged at least 30-40 specialist doctor home visits in just a month. Along with doctor visits, the company also provides on-demand physiotherapy and elderly care services at home.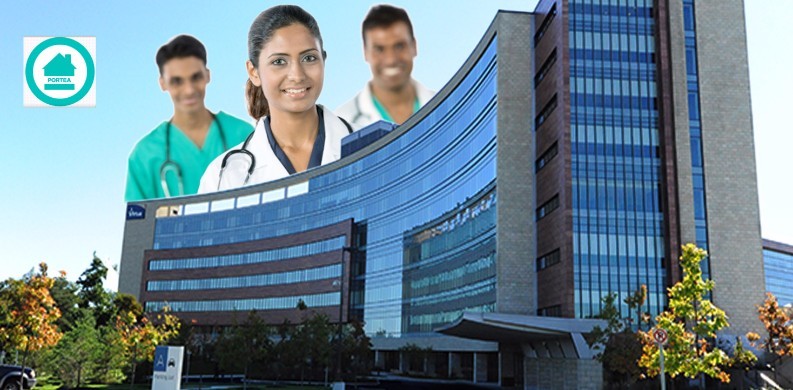 There are times when you need medical equipment at home for a short duration. Purchasing this expensive equipment, especially when you are going to use it just for a short while, can be a big drain.
Portea, a healthcare startup in India, provides medical equipment on rent across 25 cities in India.
The company promises hospital-quality medical care in the comfort of your house. Founded in 2013, this Indian startup has now expanded its services internationally to countries like Malaysia. The company also provides doctors and medical professionals on call and its procedures have been developed in consultation with leading medical practitioners from the US.
 Source Image
Several disorders and illnesses are passed on genetically. A person's medical profile can be easily determined through genetic mapping which helps detect and prevent possible disorders like cancer or even diabetes.
MedGenome is an Indian startup that works with international pharma companies to improve the quality of medicines that they make. MedGenome handles the research aspect in the collaboration and provides information and analysis on different genetic samples to help make medicines better and more efficient.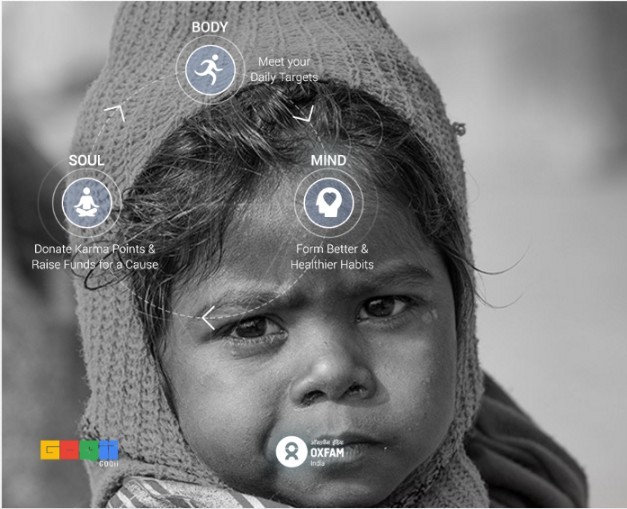 Move over FitBit: we have an Indian startup that does the job at a much cheaper price. Goqii, pioneered by entrepreneur Vishal Gondal, manufactures smart wearable fitness devices at an extremely affordable price.
This device helps you maintain your daily fitness goals by tracking your activity, sleep quality and other health parameters. Whats more: the band comes completely free with their subscription package where professionals work together with the user to help achieve their fitness goals.
This Health and fitness smart wearables making startup has become a case study at the Harvard Business Publishing platform, a subsidiary of Harvard University.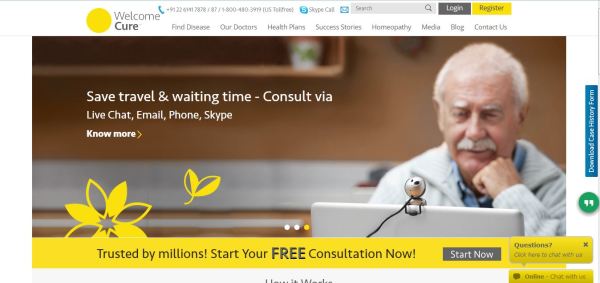 Homeopathy is quite popular as an alternative medicine procedure. At times though, it can be difficult to find a legitimate homeopathic consultant in your neighbourhood.
WelcomeCure strives to fix this exact problem. Using Skype, this startup helps set up video calls between patients and medical professionals so that you can have a consultation from the comfort of your home.
The company is headquartered in Mumbai and they have a global client base that enables you to speak to a doctor just by clicking a few buttons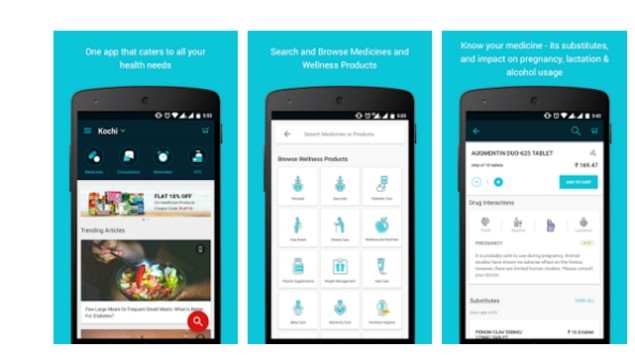 Source Image
The culture of "home delivery" has picked up immensely over the last few years.From food to groceries: working professionals with a time constraint can get anything delivered to their doorstep.
Why not with medicines then? 1mg aims to do the same: make purchase of medicines convenient and hassle-free. This
Gurgaon-based startup lets you order your medicines online for generic as well as prescription drugs. They tie up with local pharmacies in your neighbourhood o ensure that your ordered is delivered to you within a committed time-frame.
And forget demonetization worries: you can pay for your medicines using your credit and debit cards as well as payment wallets.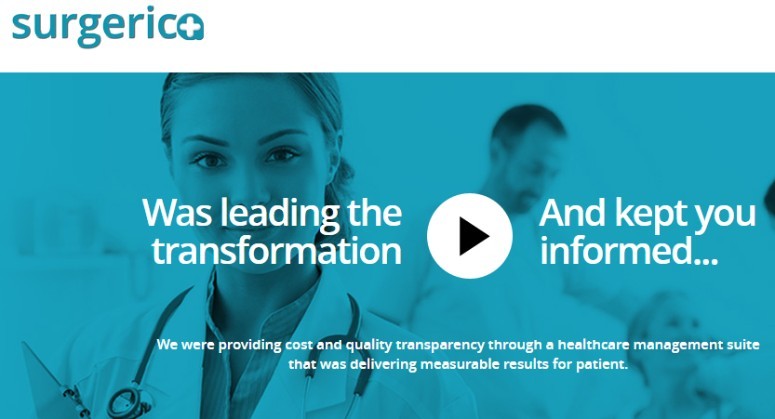 When you or your loved one need to undergo a surgery, it can be very difficult to get the right opinion. Often times, there's a constant need for us to seek reassurance by taking a second opinion. This is especially true in cases where the doctor who recommends a surgery is a professional you haven't known for too long.
Surgerica is an Indian startup that's designed to help solve this problem for patients and their families. The company's platform allows you to share medical reports to connect with doctors across various hospitals. This enables you to get a second opinion from another professional just to be on the safer side.
Not just that: this company also helps you compare prices across different hospitals and doctors so that you can make the perfect choice that suits your needs.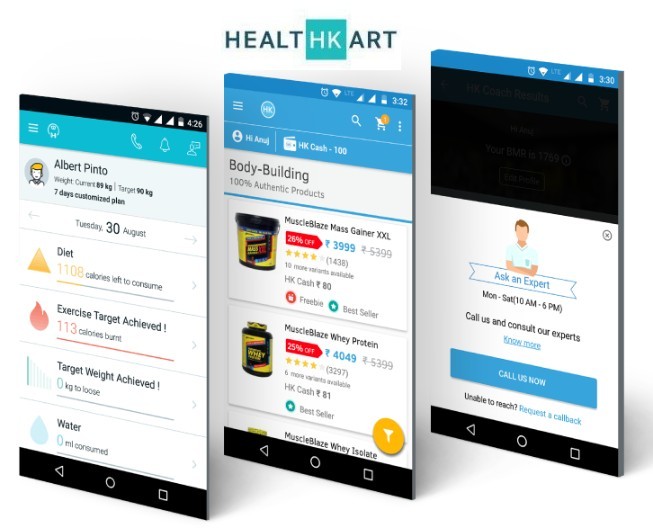 With modern dietary habits, a lot of us do not get the required nutrition that we need. Several infections and even common cold can be caused by a deficiency of essential vitamins and minerals. For those that workout extensively, whey protein and other nutrition powders are a part of their fitness regime. As a result, dietary supplements are a large and emerging market in India.
Several of these supplements are imported, and hence, not easily available. At times, it becomes difficult to find a distributor or store in your area that stocks these products.
HealthKart is an e-commerce platform that provides a diverse range of dietary supplements and fitness devices. This top startup is supposed to be India's largest online health and fitness store. Now, you have access to absolutely any dietary supplement you need from the comfort of your smartphone or computer.


Imagine that you've just moved to a new city or a neighbourhood. Changing houses is a lot easier than changing doctors. Sometimes, finding a new doctor without word-of-mouth reference is nearly impossible. And even then, there's always a concern about how good the doctor is.
Practo solves that problem through their database of doctors categorized by specialities. Their app allows you to search for doctors across cities, read other patients' feedback and also book an appointment.
Recently, they've also introduced a new chat feature which allows you to have an online consultation with a specialist doctor without even leaving your house.
The rise and shine of healthcare
The healthcare sector in India is booming and now there's even "medical tourists" who come to India to avail of world class treatment at affordable rates. Considering the success of these startups, it seems that we are on our way towards becoming a fitter nation at costs that are a fraction of the West.
Are there any other cool Indian startups in the healthcare sector that you've had an experience with? Do make sure you tell us about them!
Share This Article with Friends
To get news on WhatsApp, just send 'Start' to +91-9729997710 via WhatsApp