This is an absolutely inspirational idea. The Bihar State electricity board found a novel and eco-friendly use for the junk that was lying around their office.
The Vidyut Bhavan in Patna has used empty drums and metal equipment that was lying neglected for decades into furniture for a new cafe. Named aptly as "Energy Cafe", the furniture at this canteen has been designed entirely from recycled scrap material
Double achievement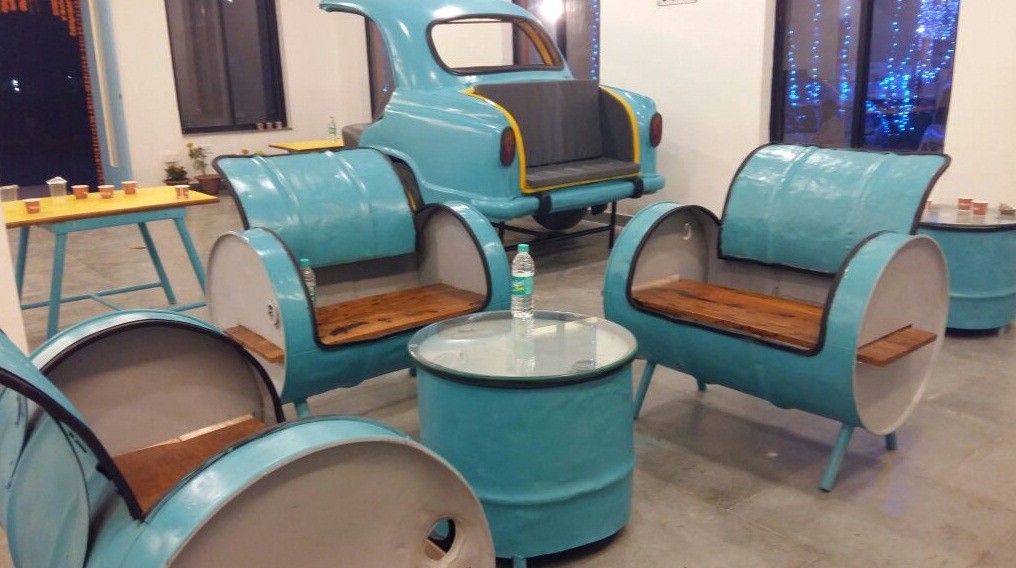 Source Image
The Vidyut Bhavan until now had just a single canteen which was in a very bad shape. It was then that the Pratyaya Amrit, the chairman of the state electricity board, struck upon this unique idea to create a new cafe and use all the junk and turn it into furniture. There was an empty reception area at the electricity board's office and he suggested that it be turned into a cafe that can be used by everybody.
This idea is not just environment friendly but is also an extremely cost-effective measure. What is even more  inspiring here is that the idea has been pioneered by a division of the government which should stand as an example to all citizens.
The construction for this "Energy Cafe" was completed merely in a period of 6 months.
Power machinery as furniture :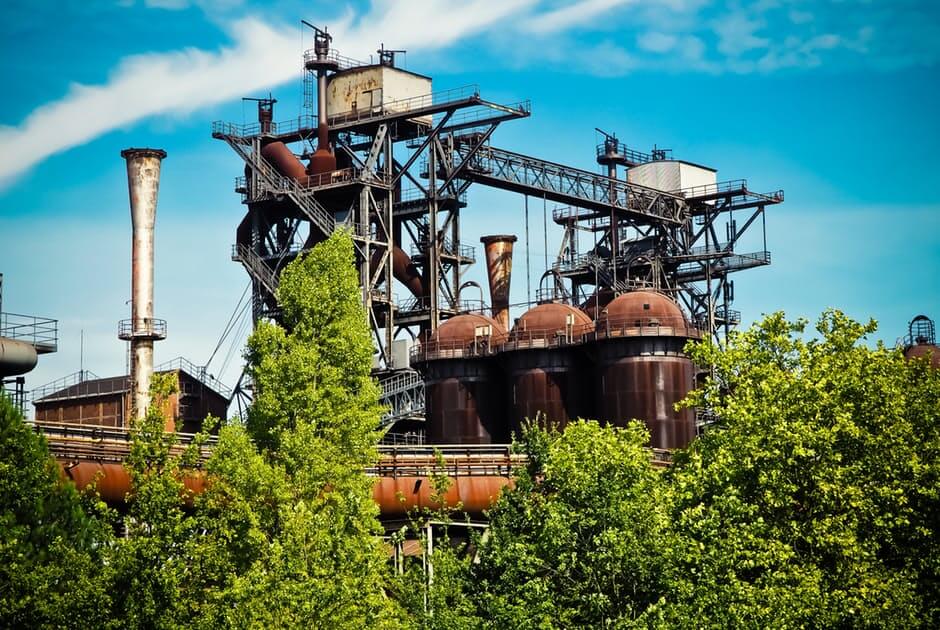 The state electricity board had a lot of non-functional equipment from power plants such as drums, transformers, huge wooden cable rolls and electric panels.
These have been used in a novel manner and turned into seats, tables and even a menu display board. Along with recycling, these objects also give a feeling of branding to the cafe as literally every item is made of something connected with the energy industry.
Ambassador of recycling: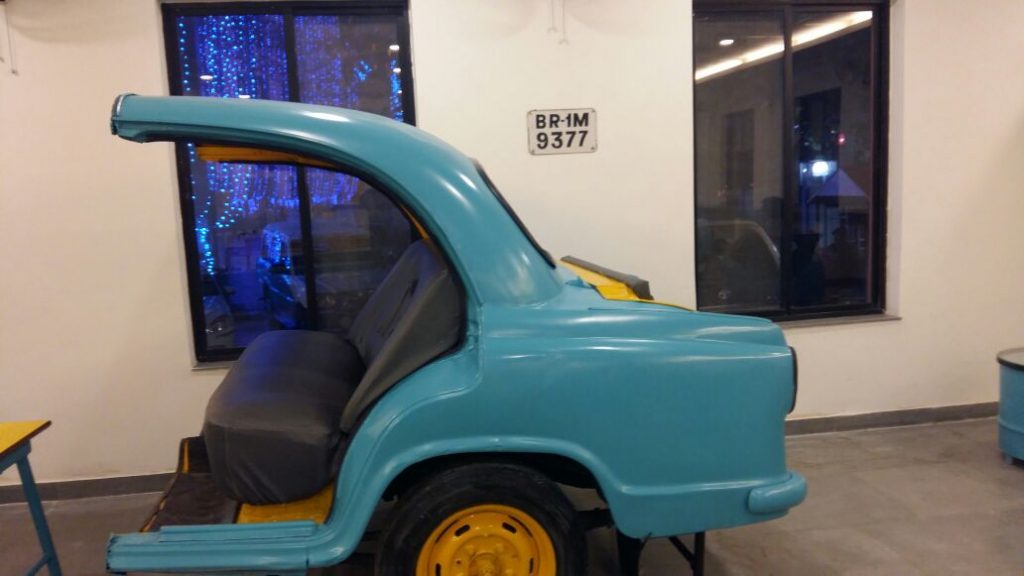 Source Image
The Vidyut Bhavan also had an old non-functional Ambassador car which, incidentally, was assigned to Pratyaya Amrit several years ago. This particular car has now been cut into half and turned into a sofa for people to sit on.
Under Mr. Amrit's directions, the execution for this Energy Cafe was done by Manjeet and Neha who are Patna-based interior designers.
Not just that: even the signboard of the Energy Cafe is a recycled item. An old bicycle at Vidyut Bhawan, which was used by linesmen earlier, now welcomes customers to this unique cafe.
Settting an example:
The Energy Cafe is another addition to a list of recycling projects pioneered by government officials. Another classic example of this is the world-famous Rock Garden in Chandigarh which was created by the Late Nek Chand.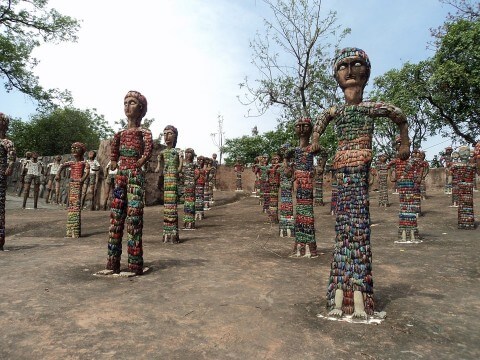 Source Image
Ideas like these should inspire us to look into our homes and recycle as much as we can in innovative and interesting ways. How about turning those old glass bottles in your kitchen into lamps? Or those used sarees, which can be used as curtains instead of throwing them away. Lets get started rightaway!
Share This Article with Friends
To get news on WhatsApp, just send 'Start' to +91-9729997710 via WhatsApp