With thousands of charitable causes already to their name, the Dera Sacha Sauda is all set to launch a revolutionary project to positively transform lives in rural India.
During the Holy Congregation on 30th April in Sirsa, Saint Dr. Gurmeet Ram Rahim Singh Ji Insan announced the starting of 32 mobile welfare vans. These vans will travel across rural India to conduct welfare activities for poor villagers.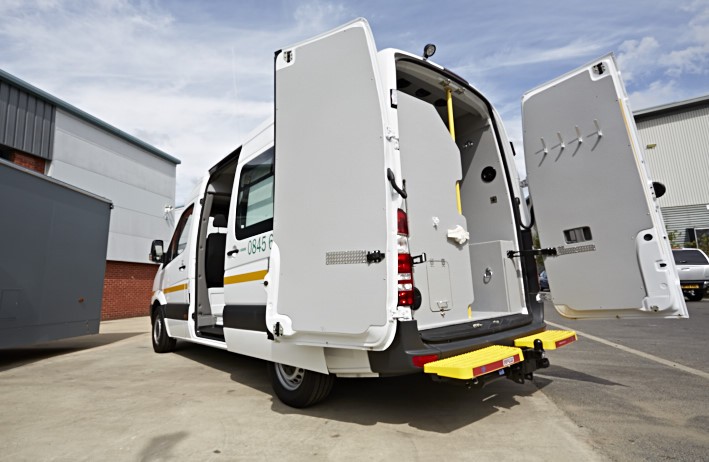 Image for representational purpose
This is a revolutionary initiative to bring a multitude of service to the doorsteps of poor and underprivileged villagers. Along with medical care, these vans will provide entertainment and education to far flung villages around the country.
Entertainment with a message
Saint MSG is a household name for bringing the concept of movies with a message to the movie industry. After rocking the box office with 5 blockbusters to his name, Saint Dr MSG will now be seen in a comedy film called Jattu Engineer which releases on 19th May. This movie is a clean family comedy which shows how a backward village gets transformed into a developed one through the efforts and determination of the people.
The 32 mobile welfare vans will conduct free screenings of Jattu Engineer across rural India, especially for Sarpanches and Village heads. The main motive behind this is to inspire them towards transforming their villages and participate in the government's mission of a Clean India (Swachh Bharat Abhiyan).
Medical service on wheels
Health services in rural India can be quite inadequate. In order to counter this, the mobile welfare vans will have teams of doctor and physicians who will conduct free medical check-ups in villages. In the event of someone needing medical assistance, the team in these mobile welfare vans will arrange for free medical care for those villagers.
Along with that, the vans will also dispense free medicines and healthcare equipment for the villagers.
Empowering the youth
The mobile welfare vans will also have teams of specialists and experts who will impart IT (Information Technology) knowledge to youth in villages and train them in those skills. These experts will also train villagers in using digital services like mobile banking and online payments in order to empower them.
Along with that, villagers will be taught about avoiding cyber crime and the precautions that they need to take when banking online.
Caravan of Selfless Service
Distribute books and toys to poor children and arrange for their free education; offer free rations to the needy' and nutrition information dissemination.
These mobile welfare vans are a revolution which will bring smiles to the faces of millions of Indians living in villages. It is extremely encouraging and inspiring to see that Saint Dr MSG's message of selfless charity and welfare of humanity is being implemented by volunteers in such a unique manner.
Share This Article With Friends
To get news on WhatsApp free, just send 'Start' to 9729997710 via WhatsApp