You must have seen a lot of Hollywood movies on plague. Well, those movies are about a fictional outbreak, with chaos and anarchy that is stopped only by heroes. But in case of 93 Days, a Nollywood film that premiered on Tuesday everything is different. This movie establishes the story of Nigeria's reaction to the Ebola epidemic. It happened in 2014 and killed around 11,000 people in West Africa.
Here's what the movie was about: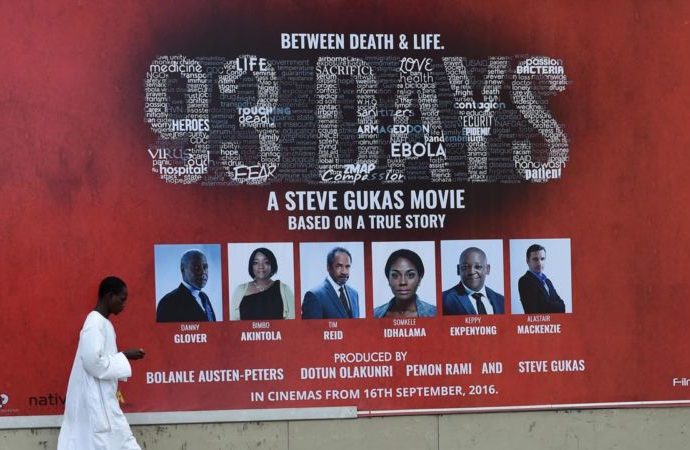 Source Image
An advance screening of 93 Days was organized in Lagos and the audience wasn't much excited until the titles rolled. As soon as the screen said 'based on a true story', everyone got attentive.
Nigerian steve Gukas is the director and producer of this movie and Paul Rowlston is the writer. This movie portrays First Consultant Hospital's medical staff that had Sawyer as patient zero. Media was covering the Ebola diseases in a dominating way. They provided the pictures of people being taken to the hospital covered in protective suits from head-to-toe, dailymail reported
This movie is all about the horror of Ebola virus. Right when Sawyer rips off his drip and blood sprays on the medical staff, audience was left in gasps. There was horror in every person about the virus. Nobody wanted to die and counter this deadly disease. Along with the horror, this movie showed courage and sacrifice of those battling and helping others in fighting. It made people cry, scared and in the end, gave positivism to come over every deadly disease.