Final Verdict: 
                      Big Plus: King sized, novel super splendor with loads of entertainment
                         Little jarring: Elephant VFX could have done better
Our review breaks out of the formulaic jaundiced viewpoints  mould as we have not relied on people who are not film makers and just armchair critics. We have followed a simple oral questionnaire in 5 major metro locations across India and added our explanations, wherever required. 100 random persons were asked about their views.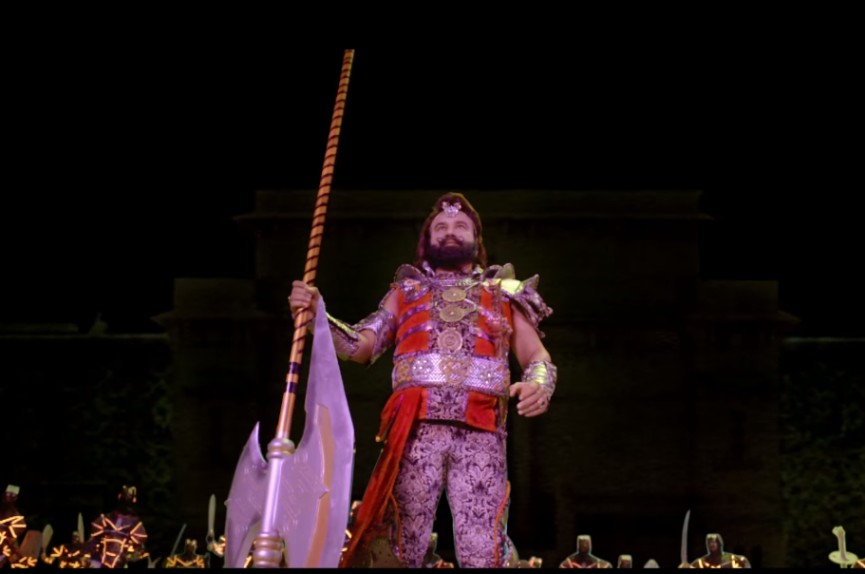 Story and Plot:
76 percent called it world class and novel, 20 percent said definitely better than Bollywood, 4 percent said it was below par.
Cinematography:
Excellent, novel and vibrant by 82 percent, 18 percent said that while photography was good, the color tones needed to be muted.
Music:
97 percent thumbs up, 3 percent were positive said that it needed more songs, a romantic duet was missing
Acting:
96 percent said that MSG is superb,  Honeypreet garners 87 percent rating, Newer talents like Rajesh, Sukhottam, Jaswinder, Ashok Shaan were OK to good in parts, the rest needed more finish. Garima looked like a doll but little beyond that.
Screenplay:
78 percent loved the screenplay, 20 percent said that dialogues need to be made crisper, 2 percent did not comment.
Direction:
Considering that it was a debut for Baap Beti ki Jodi, it garnered 85 percent support. 15 percent said it was above average considering the complexity of the project.  But there were comments on how it could have been more taut and businesslike.
Sets:
Mostly Grand and colorful , but castle was less than convincing.
VFX:
was the sore thumb with 69 percent of viewers complaining about quality and timing issues especially in the elephant scene. The only saving grace was that most work was done by trainees in an extremely short time, in one and a half months instead of the required seven months. But on a venture of this magnitude, viewers do not relate to the difficulties of film makers.
Family Viewpoint:
Clean, no obscenity, universally liked. Historic setting appreciated.
Other criticism:
UFO's  followed the same color scheme as the sets, which should have been differentiated, the opening  action scene did not show soldiers in full combat fatigues.
Overall Comment:
A thorough and novel entertainer for youth, families and kids, by Baap Beti ki Jodi, but for the film connoisseur, it needs more fit and finish.
Rating: 5/5 Stars
To get news on WhatsApp, type 'Start' and send us at 09729997710