The story is about medieval warrior who fights for the honor of his land and the dignity of his nation and the protector of womenfolk. But the challenge that his country faces is a new one. An invasion by aliens from outer space, armed with the weapons of the future. And mankind is centuries away from developing similar technology.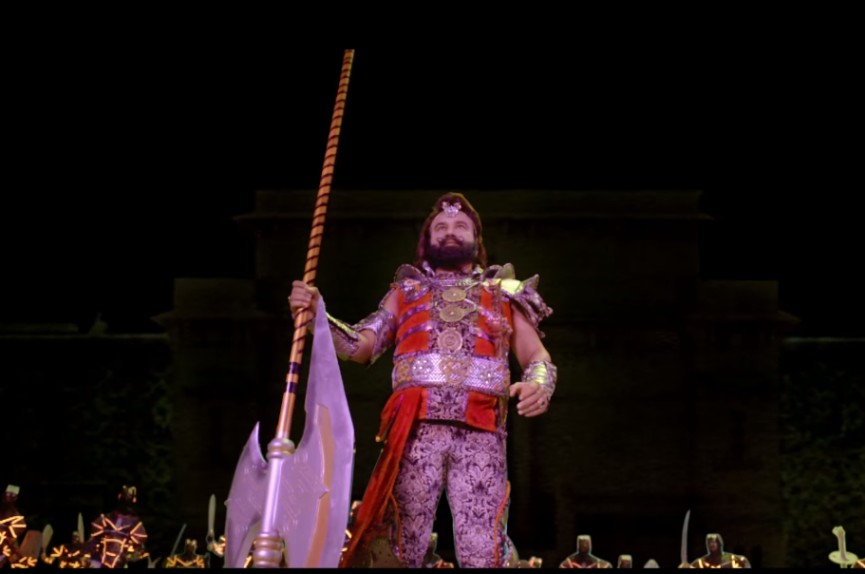 The challenge for LionHeart is to take on the invaders without technology. There is a strong twist in how he travels across centuries as he tries to gain secret knowledge, locked away. And there is a cut to the present times, where he emerges in another role as a modern Indian equivalent of James Bond, a stylish top secret agent.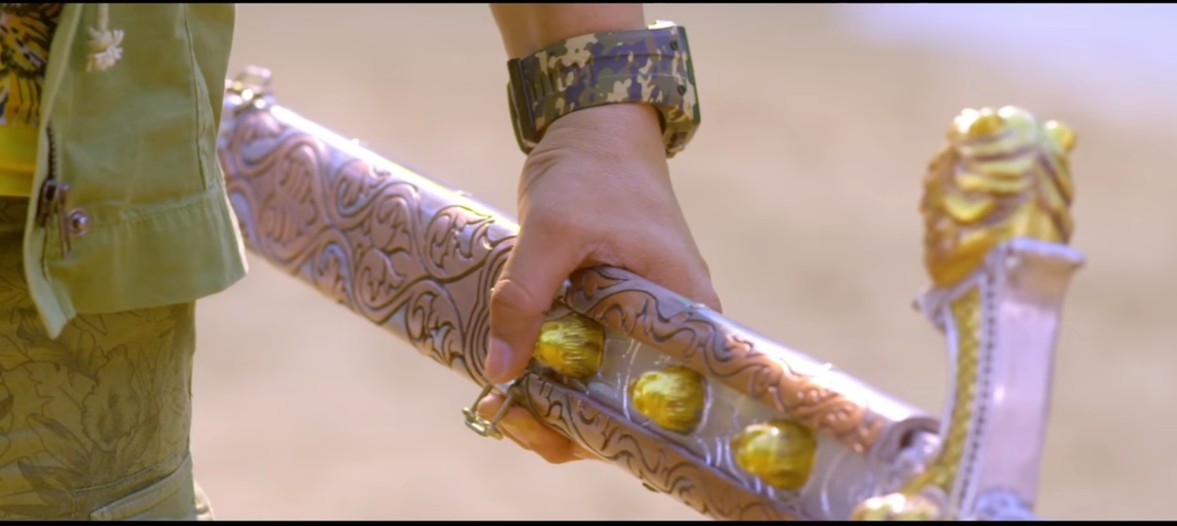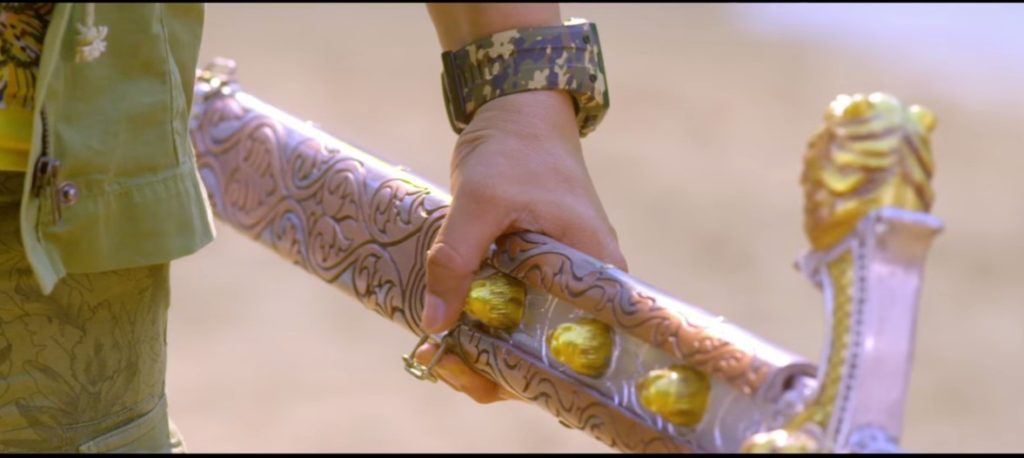 The threat, the attacking aliens go unchecked, as they are hundreds of years ahead in technology. People fall prey to an epidemic of madness under their impact. LionHeart is their only stumbling block in their march to overpower Planet Earth. And they vow to finish him by all means. The battle is unequal, as the alien invaders are technologically very advanced.
Also Read: MSG Breaks All Records With 30 Credits In One Movie
There are sword fights and there are lasers, there are Spaceships and there is sci fi, there is action and there is high drama, there is a playful family and there is romance. The horse back and battle filed action is superb and the colours are rich with tradition. It is not another flick where you sit wondering why the screen has gone dark and why the colors look so muted. There is nature and great cinematography  that brings out the awesomeness of India. The film merges several genres into wholesome family entertainment.
Will LionHeart manage with his primitive weapons, or will he perish. There is romance apart from action and high drama and finally, an amazing twist in the tale!!
To get news on WhatsApp, type 'Start' and send us at 09729997710