It is unbelievable yet true that the number of roles Saint MSG played in the movie MSG: The Warrior is 30. Earlier, Jackie Chan held the Record of most number of credits in a movie, which are 15.
In the movie Chinese Zodiac, Chan has 15 credits to his name. It includes being the lead actor, writer, producer, director, cinematographer, executive producer, unit production manager, art director and many other. To beat his record, Guruji holds 30 credits in his new movie.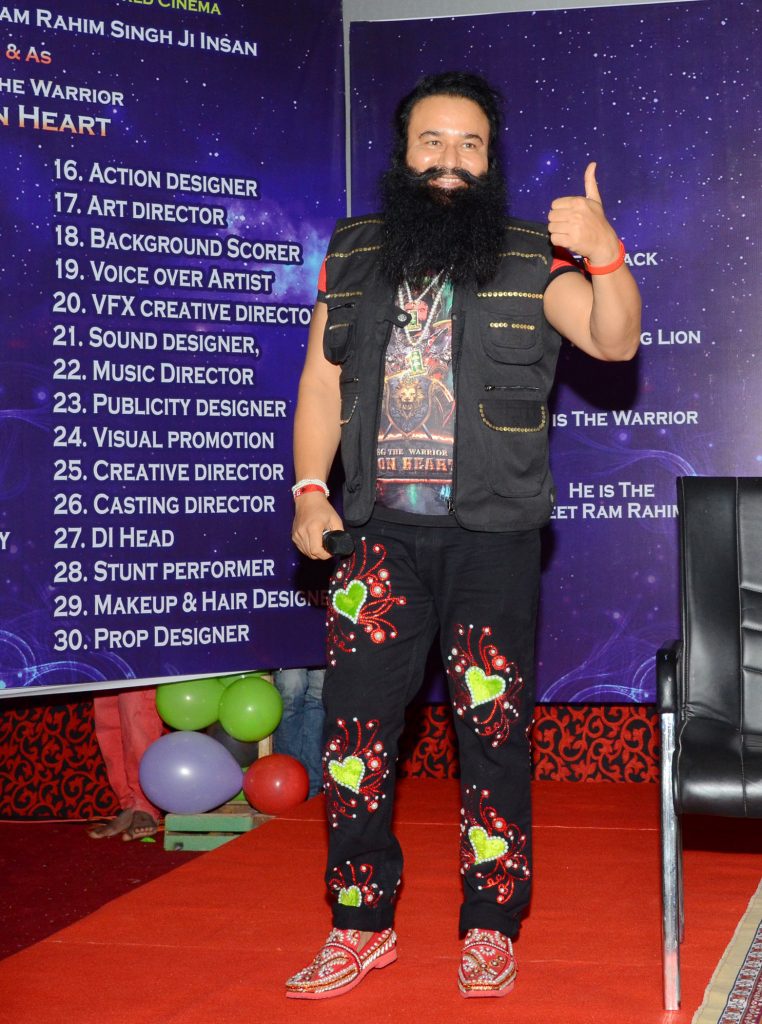 Here are the roles that he played:
Actor
Director
Script writer
Singer
Choreographer
Production Designer
Special Effects
Costume designer
Dialogue writer
Lyricist
Editor
Director of photography
Sound Editor
Screenplay
Music composer
Action designer
Art director
Background Music composer
Voice over Artist
VFX creative director
Sound designer
Music Director
Publicity designer
Visual promotion
Creative director
Casting director
DI Head
Stunt performer
Makeup & Hair Designer
Prop Designer
MSG surely is a one man army and he proved it with his versatile roles in the movie. In fact, he has received a lot of recognition for some of the roles that he has played too. For his movie MSG-The Messenger, he received the prestigious Dadasaheb Phalke Film Foundation Award in 2016.
That award was for three different categories – Most popular writer, director and actor of the year. The deciding jury consisted of people like Anees Bazmee, Saroj Khan, Ismail Darbar, Udit Narayan, Anup Jalota and Manoj Desai.
Also Read: Here is the 2nd New Poster and Trailer of "MSG The Warrior – Lion Heart"
 Along with that, he was also recognized with 4 Platinum Plaques at The International Federation of the Phonographic Industry. The four plaques were for four different categories – Vocals, Lyrics, Composition and Music Direction. He also received a plaque from Sony DADC for selling for 1 Million copies of CD and DVD for MSG -The Messenger.
As we all know very well, Guruji has done some fine work towards social reformation. His welfare activities have been recognized all over the world with over 55 awards.
Some of his awards include recognition from Guinness, Limca, Asia and many others for his noble causes. The major motive of Guruji to enter into the cinema industry is to spread social awareness. Unlike other movies, his movies aim at awakening the youth for a better future.