Every year, our film industry spends millions on the marketing of their films. Indian audience got really tired of seeing the same ideas again and again. To satiate their cravings, the industry has evolved some new ideas in past few years, taking film promotion strategies from posters and hoardings to some creative tactics like appearing on comedy shows, making android games on the movie, fashion shows, pre-roll advertising, call-to-action teasers, social media contest and what not! Film promotion that was once assumed to be a mere ritual has now become a serious and expensive affair for the filmmakers. Saint Dr Gurmeet Ram Rahim Singh Ji Insan who is acclaimed as one-man-army in film production has now set a tough benchmark in film promotion too, that is practically unachievable for most of the filmmakers in the industry.
Jattu Engineer : Saint Dr MSG Insan Innovates A Unique Way For Film Promotion
The movies of MSG-series are made with an aspiration to bring a social change in the masses but have you ever heard of a movie making a big impact on the society before it hits the screen? No! I am pleased to mention here that the upcoming movie of Saint Dr MSG Insan – Jattu Engineer has registered its name in golden chapters of film history with its innovative film promotion that didn't just fueled the zest but also transformed the fate of many.
Here, I would like to recall the film promotions of The Simpsons, when 20th Century Fox placed life-sized character displays around the grocery stores and fans could pose with any of their beloved characters in the movie. Giving a whole new dimension to the film promotions, Saint Dr MSG Insan facilitated his fans to be a real life hero rather than feasting on the selfies with reel-life heroes.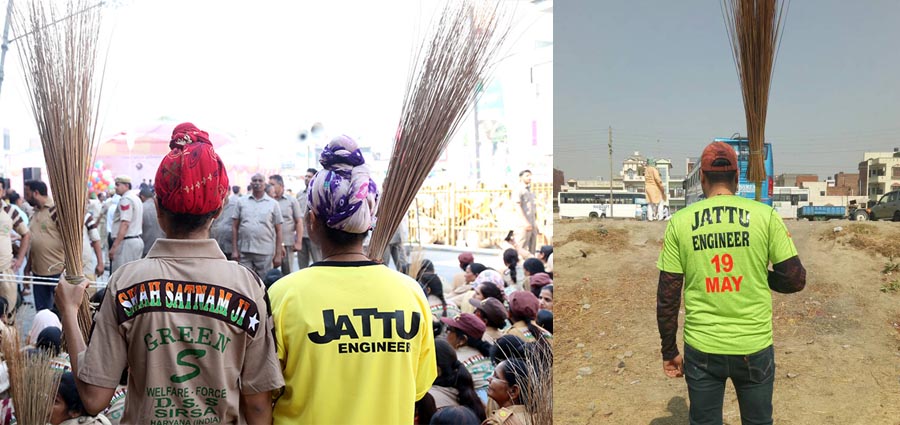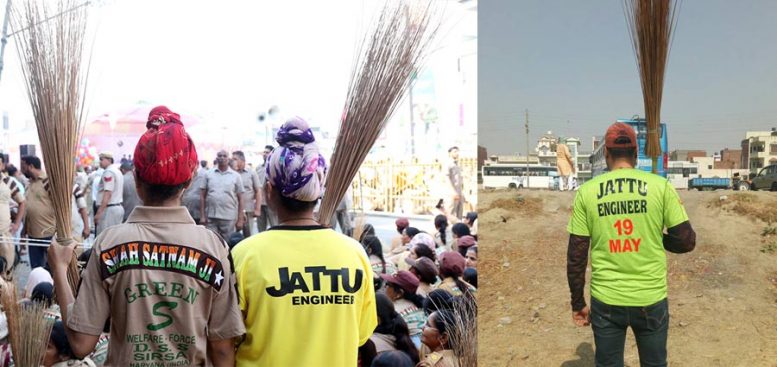 Recently, on 6th and 7th May 2017, two Mega Cleanliness Campaigns were organized by Saint Dr MSG Insan under Swachh Bharat Mission in Karnal (Haryana) and New Delhi, where lakhs of MSGians volunteered selflessly to wipe clean these cities. Fans wearing JE t-shirts, with brooms in their hands looked like real-life heroes who enthusiastically volunteered in these cleanliness drives for the betterment of the nation. Not all the heroes wear capes, some wear JE t-shirts too 😉 (pun intended).