A company called Universal Biopack makes packaging for the restaurants and manufacturers, but instead of using plastic, they are using bamboo and cassava. These two crops are widely found across Thailand.
Thailand-One of the Asia's biggest economies
In the recent decades,due to rapid growth, Thailand has become one of Asia's biggest economies. But the only thing, which the country is unable to tackle is millions of tons of trash that is produced every year.
About Universal Biopack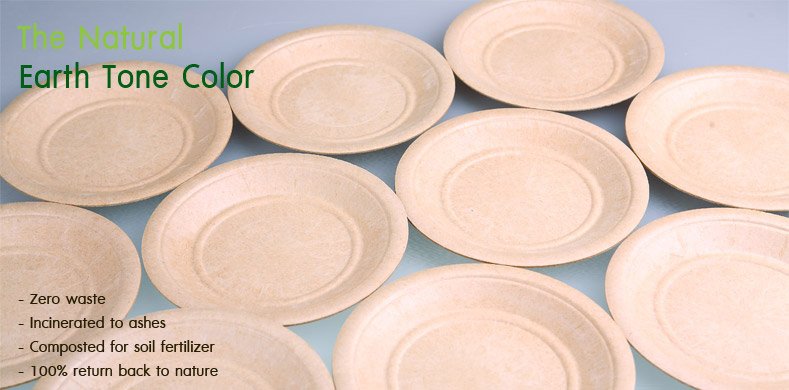 Source Image
Managing Director of Universal Biopack, Vara-Anong Vichakyothin, has quoted that waste management is a big problem everywhere.
Thus, the company is using a technology, which is actually devised at a Bangkok university, which enables to make zero-waste packaging. The company hopes that soon their packaging will replace the Styrofoam boxes and plastic bags.
Why this idea is being used?
See CNN Video…
This is completely Eco-friendly and took about five years in the development. It is very adaptable and can be used to pack things like phones and even furniture. The bamboo, which is used comes from leftover scraps from the chopstick manufacturing process.
In cities like Bangkok and Chiang Mai, where drink containers and noodle packets can be easily found on the sidewalks, this new eco-friendly idea will transform their situation.
But why aren't food vendors going for this idea
The food vendors in Thailand want to keep their cost low and thus spending less on packaging is their priority. The local economy still does not support, as quoted by Universal Biopack's founder, Suthep Vichakyothin.
But still others are there, who are entering into the sustainable packaging market in Thailand. This is enough for a good start, slowly and steadily as the production will grow, all will prefer this packaging system over others.
Universal Biopack's goal
The goal is to increase monthly capacity from 300,000 units to one million. To become more competitive, Suthep's company is investing. The production will be increased and there will be more staff.
Conclusion
The conclusion is that, this is a very beneficial and worthy idea. May be right now it costs more, but as its demand and production will increase, the price will come down. This way, we  could save both our nature and our own selves from being a target of environmental degradation. Universal Biopack has set an example for all, other countries should also join them.
Share This Article With Friends
To get news on WhatsApp free, just send 'Start' to 9729997710 via WhatsApp