We all use social media in our daily lives. The main problem faced by users while using different social media platforms is that they have to download multiple dedicated apps for each platform.
Using the newly-launched Roar7 App, you'll be able to use social networks like Facebook and Twitter using a single common platform. In this article, we'll tell you how to download the Roar7 app, install it, and also give you some information about its main features.
If you have any questions regarding the Roar7 app, you can just ask it through the comments section. Our team will try their best to resolve your queries.
The Roar7 app is available on both the Android as well as the iOS platform.
Here are few thing you all need to know
How to download Roar7 app: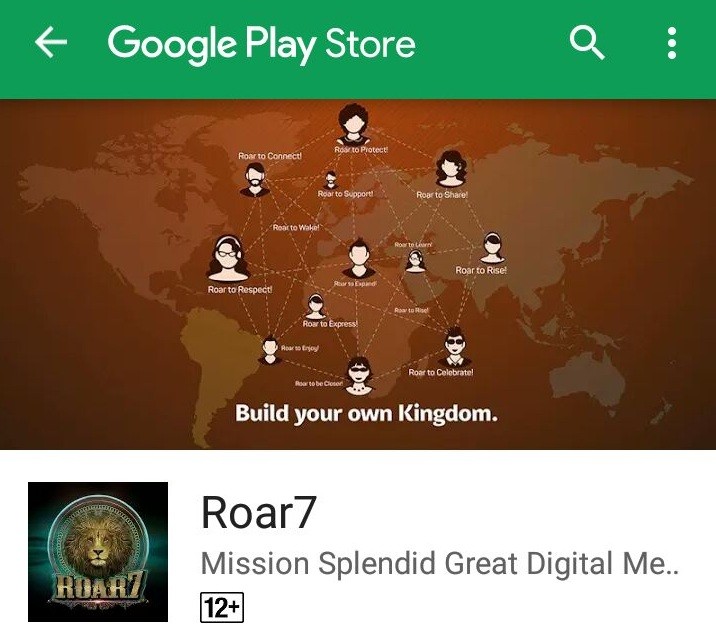 It is super easy to download the Roar7 app. Using the links provided below, you can install this app based on the platform of your mobile device:
Download link for Android: Roar7Android
Download link for iOS: Roar7iOS
How to use Roar7 app:
Signing up: As soon as you install the Roar 7 mobile app, you'll see icon of a lion on your screen. On clicking this icon, you'll see an option for "sign up" and "login". If you are an existing Roar7 user, then just enter your username and password to login to the app. If you're a new user, you can easily create a new account on Roar7 just by entering your name, email address, and a new password.
Key features of Roar7 app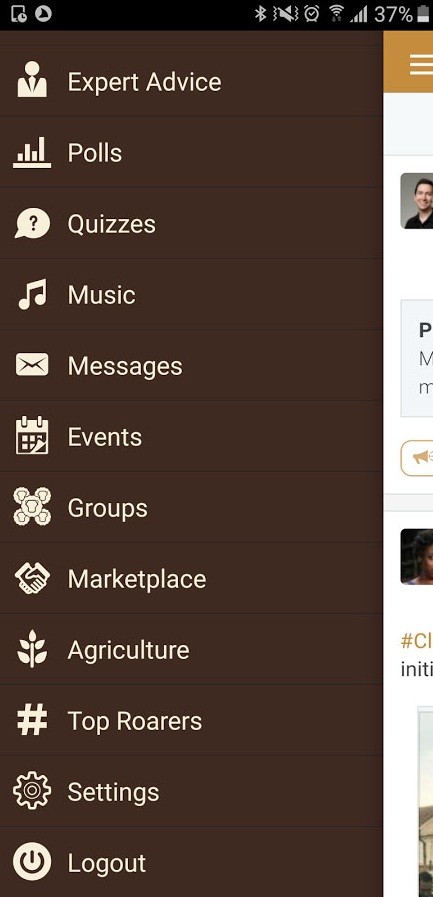 The Roar7 app is based on the theme of the life of a lion. Just like a lion has his own kingdom, this app too provides every user with their own kingdom.
In the beginning, every user will get the badge of a small lion cub on their profile. As the user keeps increasing their usage of the app, their kingdom too will increase accordingly. Just like Facebook and Twitter use a blue tick for verified users, Roar7 uses a golden lion to indicate a verified user.
In addition to this, top roarers will be selected every week based on their activity.
Knowledge Hunt
In the "knowledge hunt" section, you can get all the latest information on your favorite areas of interest including health, fitness, beauty, meditation, business, agriculture, etc.
Expert Advice
In the "expert advice" section, you can ask your questions to the user community and experts like lawyers, doctors, agriculture specialists, career counselors, etc. will solve your queries.
Marketplace
In the "marketplace" section, you can buy and sell household items like furniture, electronic gadgets, phones, etc. Therefore, along with being a social network, this app also offers a buying-selling service like OLX.
Agriculture
In this section, you can get all the latest information about prices of different agri commodities in India, etc.
In addition to these features, we'll keep you posted about all the new features that get introduced on the Roar7 app. If you have any questions, please feel free to ask them in the comments section.