The Swachh Bharat Mission was started with a motive to improve the state of sanitation of the country. One of the main objectives of the mission is to make India 100% free of open defecation. All the states are working hard to make sure to stand on the higher position in construction of toilets and improving the sanitation status of the state.
The roads, railway stations and other public places are getting cleaner and more people are joining the initiative every day.
There are many states and districts that are imposing new laws to encourage people to construct toilets at their homes. The idea is simple and straight. If there is a toilet at home, the family will not go in open for defecation and will ultimately improve overall sanitation state.
An out-of-the-box initiative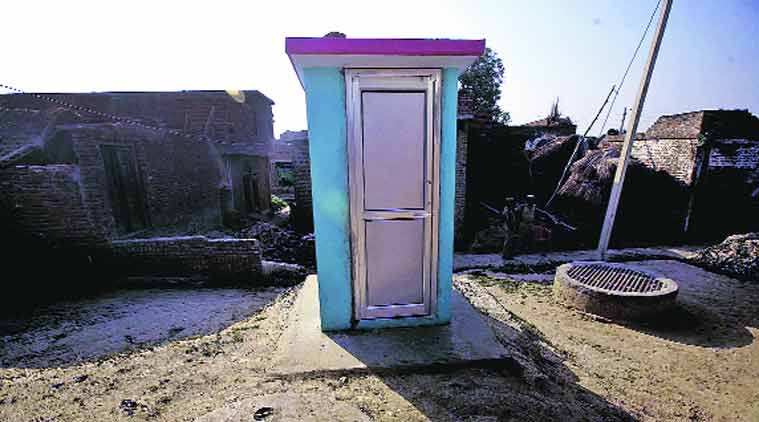 In order to include more families in the system, the Katni district administration in Madhya Pradesh have come up with a very unique idea. They have issued a new directive to the passport department to ask for a self attested copy of certificate from the applicant that states that he or she has a toilet at the home.
The new directive states that in order to clear the passport application, it is important for every applicant to have toilet at home. Police will give a NOC only if the person attaches a copy of the certificate.
Also Read: 9 Easy ways to Protect and Conserve Our Nature: Infographic
The panchayat and rural development department of MP have passed a number of new directives to prevent open defecation. The department has the target to construct a minimum of 55 lakh toilets by the end of financial year 2017-18 and make the state ODF by the end of 2019.
In a similar initiative in the Khargore district of the state the officials at a government school have passed an order to change the daily roll class exercise of the students from saying 'yes' or 'present' to 'Toilet Hai' that means I have a toilet at home. It may sound bizarre to some people but the only reason behind such order is to encourage students to ask their parents to have toilets at home.
To get news on WhatsApp, just send 'Start' to 09729997710 via WhatsApp