The US Social Service department controls a network of foster homes where the children who have lost their parents live till they reach the age of self-sustainability. However, not all foster homes are good and there are a number of complaints against them too. The system indeed needs some intervention but on the same hand, there are few families who give the children the childhood they deserve.
Brenda and Curt Heuer are in their 50s now and they began fostering children around 12 years ago. Since then, they always had 5 children in the foster homes. For the couple, these kids are no different than their own children. The couple does not believe in saying goodbye to those children who left their home to live on their own. They are still in touch with most of them. It is always "see you soon" while departing.
Being foster parents was not enough for the couple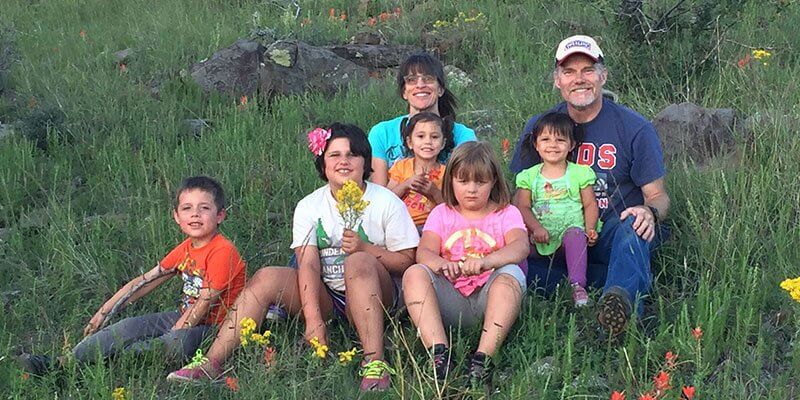 Source Image
The couple decided to become foster-to-adoption parents around six years ago. From the last one year, they have been taking care of 5 kids who happen to be siblings. They have now decided to adopt these 5 kids and let them live as their family members. The main reason is that they do not want them to go separate ways.
As kids they only have each other, says Curt Heuer. Brenda said that her mother is always supportive of their decisions. She is happy to have 5 new members in the family and excited to get 5 grandchildren in one go.
The five kids Brianna, 9, Kristy, 7, Bradley, 6, Emily, 3, and Kate, 2, have behavioral issues and are classified as "high needs." Education wise these kids need special attention and the home from which they come has been classified as troubled home.
In the last one year, the couple has seen a lot of improvements in the way these kids behave and want to give them a chance to become a better person in life. On the National Adoption Day that is held on every November 19th, the couple became parents to these 5 children.
To get news on WhatsApp, just send 'Start' to 09729997710 via WhatsApp