India has long been a victim of Pakistan's terror agenda and every person in our country is aware of this fact. The world saw evidence of Pakistan's clear support to terrorism after the brave surgical strikes carried out by the Indian Army last year.
The upcoming blockbuster Hind Ka NaPak ko Jawaab exposes this agenda in very clear and vivid terms while also saluting the efforts of the Indian Army. Saint Dr. Gurmeet Ram Rahim Singh Insan and his daughter Honeypreet Insan have directed this movie which is set to take the country by storm on 10th February 2017.
#7 First movie on surgical strikes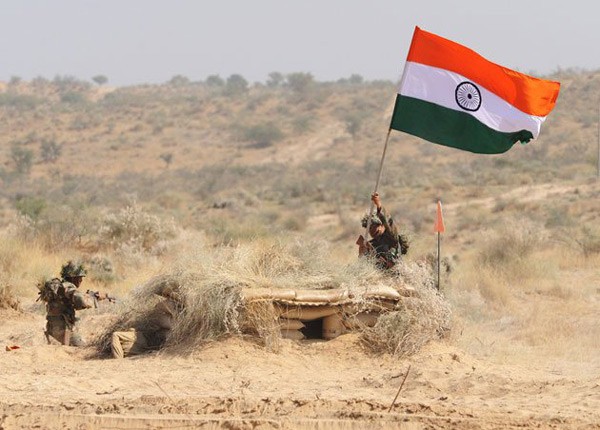 Source Image
In the aftermath of the terror attack in Uri, the Indian Army conducted a fantastic surgical strike aimed towards demolishing NaPak's terror infrastructure. Hind Ka NaPak Ko Jawab is the first movie in the world that honors and salutes the surgical strikes.
In a media industry like Bollywood that churns out all kinds of movies, no one until now even thought of paying a tribute to our armed forces who keep us safe and protect our independence. Therefore, for every patriotic Indian, this movie is a must-watch.
#6 One person, many talents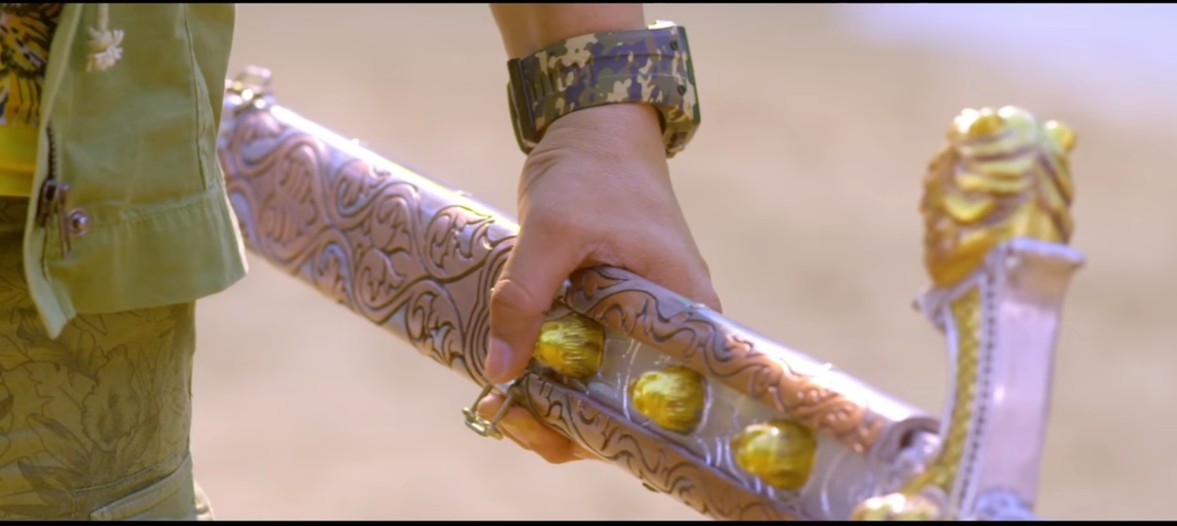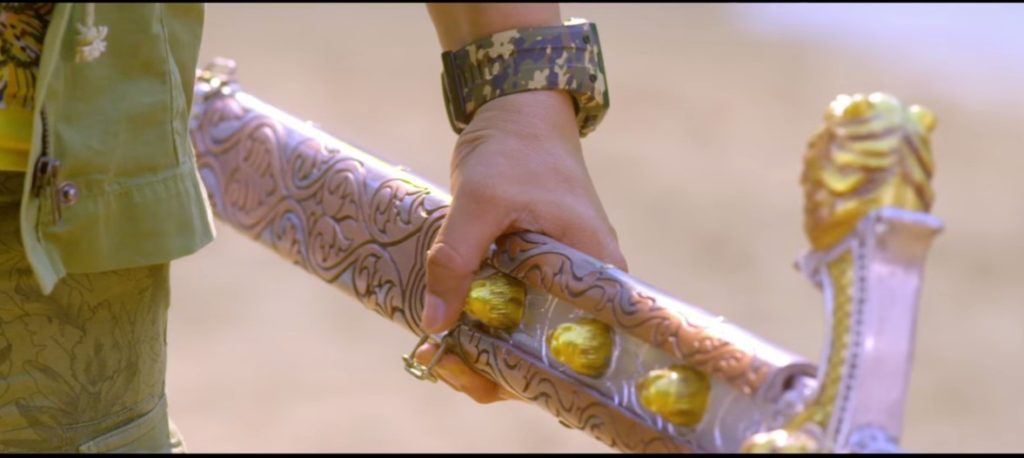 Source Image
Directed by the father-daughter due of Saint Gurmeet Ram Rahim Singh Insan and Honeypreet Insan, the movie has set several world records in versatility. Saint MSG has played 43 different roles in this movie both on and behind the camera right from direction, acting and singing to even choreography and VFX special effects.
In honor of his skills as a filmmaker par excellence and as a testament to his movies that promote social change, Saint Gurmeet Ram Rahim Singh Insan was conferred with the Bright Award for Best Actor and Most Versatile Personality by the Chief Minister of Maharashtra Shri. Devendra Fadnavis on 6th February in Mumbai.
#5 Rave reviews and Ratings even before release
While the film releases on 10th February, it has already gotten extremely positive reviews and ratings from people as well as celebrities based on its trailers, songs and storyline.
Guys listen & enjoy this new beautiful song of @Gurmeetramrahim #SystemhilGaya .very good singing & video . https://t.co/7TRBpjva9g pic.twitter.com/P23HkhorSA

— King Mika Singh (@MikaSingh) February 2, 2017
Celebrities including singer Mika, reviewer Taran Adarsh of Bollywood Hungama and box office analyst Komal Nahata among others have praised the movie and given it a thumbs up for its storyline, music, and costumes.
#10DaysToHKNKJ Here is one more patriotic poster of #HindKaNapakKoJawab @Gurmeetramrahim @insan_honey @ITwingDSS #MSGIsBack Releasing 10 Feb pic.twitter.com/Qvv4pg8NX6

— Atul Mohan (@atulmohanhere) January 31, 2017
Singers Mika and Shaan in fact, were so impressed by the song System Hil Gaya from the movie that they tweeted it and praised Saint MSG.
The movie is unique because it not only entertains audiences with a gripping storyline but also serves to expose the terror machinery created by Pakistan and show it to the world.
#4 Mind Blowing Music & Love Jihad Modified!?
The arsenal of Love Charger aka Rockstar Baba is unleased with songs like 'System Hil Gaya' Which is enchanting duet.
'Jung Hai Humri Aatankwaad Se' is an adrenaline pumping foot thumping dose of patriotism of the right kind. 'Thank you for that' is a song that had Rock origins in its previous avatar which has now been modified with electronic music. Most songs are eminently danceable.
Along with that, the music of the movie which has been composed as well as sung by the Saint MSG, incorporates a massive Fashion flavor which audiences will find extremely entertaining and unique
The young diva opposite Rockstar MSG brings innocence and verve; and the Indian braveheart and Pak damsel are upto something together. Love is in the air !!
#3 Slap on the face of NaPak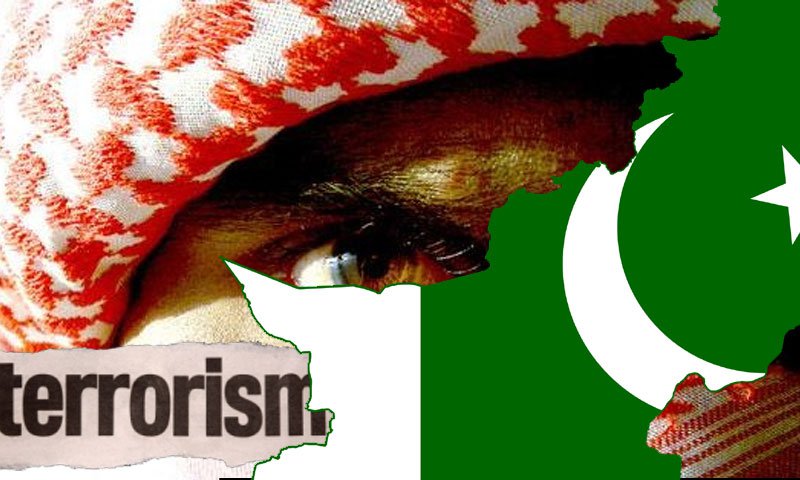 Every Indian is deeply angry about the thousands of innocent lives that have been lost due to the terror unleashed by our NaPak neighbour across the border. The recent surgical strikes by the Indian Armed Forces in the aftermath of the Uri terror attacks made each and every Indian rejoice.
Hind Ka NaPak ko Jawab celebrates this firm determination of the Army and minces no words in calling out Pakistan's bluff which Bollywood has not been able to do yet. In the movie, the MSG also plays the role of the protagonist who infiltrates across the border into Pakistan and defeats their agenda on their own home turf. Not just that, the MSG also shows how brainwashed youngsters who turn terrorists can be made to give up their ways.
The making of the movie itself also sends out a powerful message even before its release. There has been a subvert collusion between Pakistan's Inter Services Intelligence (ISI), Dubai-based terror sponsors and some elements in Bollywood who have built up narratives where the Hindus are selectively being targeted.
#2 Social message with entertainment for all ages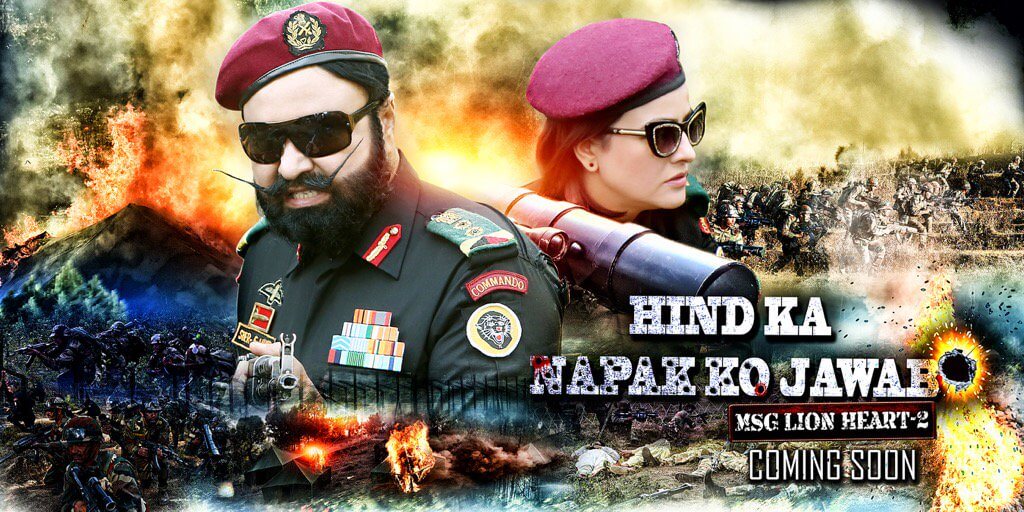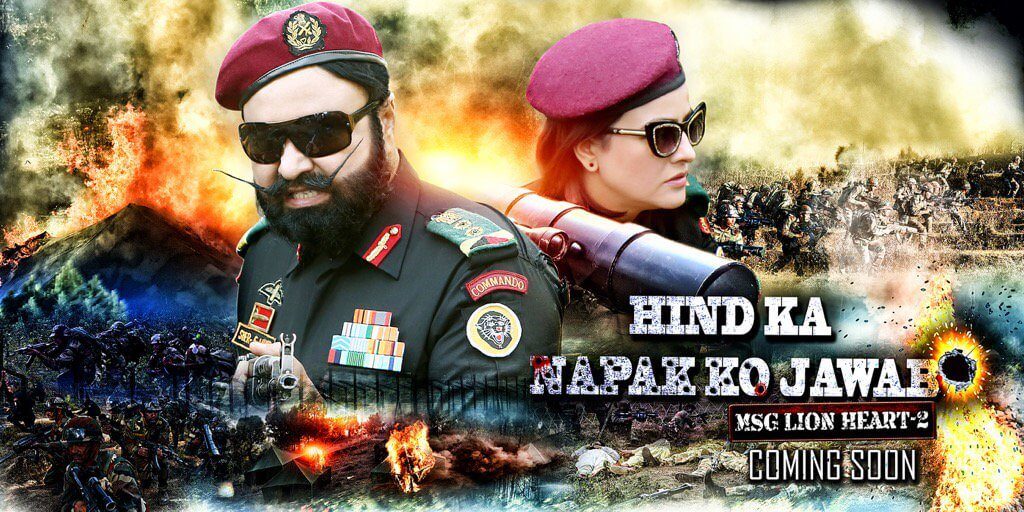 Source Image
Along with exposing Pakistan's role in terrorism, the movie also sends out the message of women's empowerment and the need to protect our daughters.
While saluting the Indian Army, the movie also calls upon every Indian to empower themselves and play their role in defending good and destroying evil. The social commitment of the movie is so strong that Saint MSG has already declared that the proceeds from the movie will be used to build a bone bank that will be of great service and help to needy patients. A Lab for DNA repair is also on the anvil.
Saint MSG has also pledged his support to the families of all our martyred soldiers and has said that the Dera Sacha Sauda will take care of them and provide accommodation and education to their children.
With the social message, the movie also provides healthy entertainment for people of all ages. The use of stunning VFX and special effects combined with the fact that all the stunts have been done by MSG personally will leave viewers enthralled and in awe.
#1 Turns your Paki Bashing Fantasies To Reality
Dedicated to the Army and the nation that has borne the brunt of NaPak antics, it vents the anger of  Indian Psyche. It also answers those politicians who had raised question about the surgical strikes. All Napakis are dealt with gloriously, our sources reveal.
Saint Gurmeet Ram Rahim Singh Insan Aka MSG believes in empowerment of people and that shows in the making of this movie. Majority of the talent used in the making of the movie consisted of people from small towns across India. This has been a trend that the Saint MSG has encouraged right from the first MSG movie.
These are just 7 out of the multitude of reasons that Hind Ka NaPak ko Jawab is a movie you must not miss. Going by the thumping success of the previous MSG movies, the latest one is all set to be a blockbuster. We are confident that all of you will go and catch this thrilling blockbuster with your friends and families. Hind Ka NaPak ko Jawab releases worldwide on 10th February 2017.
Share This Article with Friends
To get news on WhatsApp, just send 'Start' to +91-9729997710 via WhatsApp