Who thought someday bulls will be sold online and the local breeders of indigenous breeds will be able to increase their income by several folds! Well, India is changing so is the rural population. Still, the women in the rural area are not equally connected to the internet as the women in urban areas of India.
According to the latest surveys, the ratio of internet users in the urban area based on sex is 62:38 while in rural areas it is 88:12. There are a lot of small scale and large scale organizations which are trying to change the scenario and guide women from rural areas about the importance of social networking.
Social networking has a lot of benefits
Take the example of Soundaram Ramasamy who is the only female bull-keeper in Western Tamil Nadu. She is known for the Kangeyam Bulls which an indigenous breed is especially known for its importance in local sports like Jallikattu, bull racing and farming as well.
This is a known fact that Supreme Court has recently put a ban on the Jallikattu to save animals from cruel practices but the sale of bulls has not slowed down for Soundaram. She has been using online platform KonguMadu where she can put the photographs of the bull along with all the information like price and family milk yield.
Self Help Groups are getting more socially active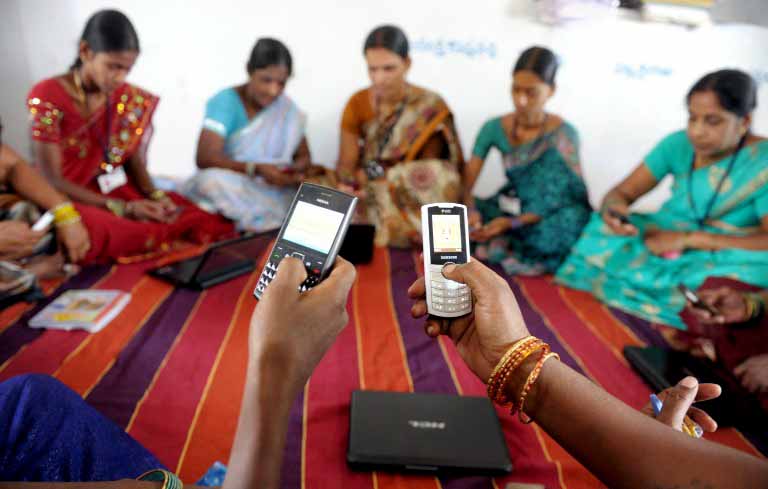 Source Image
Another example can be of Kotagiri in the Nilgiris where Self Help Groups better known as SHGs are using online platforms to sell chocolates, pastries, tea and spices in the urban centers. Interestingly, some of their posts have more than 3000 likes which show how popular these products are! Dinesh Raju who is the owner of Darmona Tea Estate helps the female workers on his farm to get part-time jobs from these SHGs.
He is happy to see that these groups are helping women in his area without exploiting them. Nilgiris is a very popular tourist spot which makes these local goods even more popular on the social media.
Big corporate are also helping
Vodafone Foundation's RUDI Sandesha Vyavhar is also helping around 3500 RUDIbens in Gujarat to increase their sales and profits by promoting products on social networks. The Vodafone Foundation has joined hands with Self-Employed Women's Association (SEWA) and developed a mobile app for the women entrepreneurs from rural areas so that they can sell the products like pulses, wheat, and turmeric.
The overall impact of the social networking and e-commerce is positive for the rural India and in future we may see a lot of progress in this field as well.
To get news on WhatsApp, just send 'Start' to 09729997710 via WhatsApp