Though facts say that the number of girls have increased in India, they are still being killed. But where there are devils who are ready to kill a new born baby girl, there is a messiah too. Just like recently, an auto driver saved the life of a new born who was going to be buried alive.
Here's the whole story: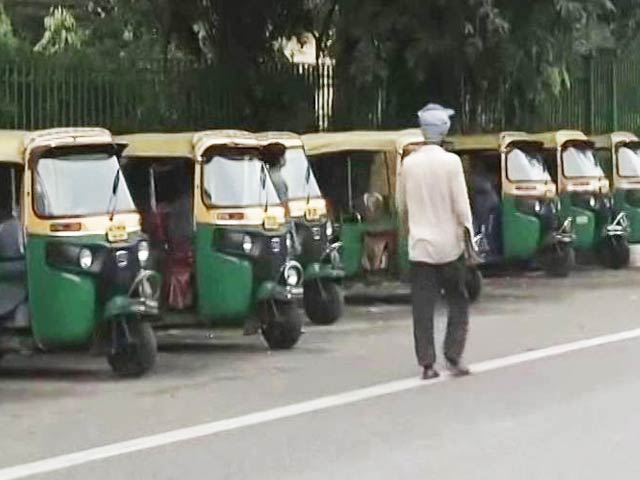 Source Image
Few days back, in the Hospet Taluka of Ballari district, a baby girl was born in a hospital. Like many other people, the parents grieved the birth of their daughter and decided to get rid of her. While the woman got early discharge from hospital, a man took charge of burying the girl alive.  He put that girl in a covered basket and decided to take it in an auto rickshaw.
Also Read: IFS Officer Adopted His Native Village So That 2500 Families Can Live Better
He told the auto rickshaw driver, Ramesh Hosa Amravati that the baby girl is dead. He also said that he has all the papers from the hospital that allow him to bury her. Ramesh suspected something wrong as he noticed the man almost dumping the baby in a canal on their way. Ramesh reproached him for the act and just a few meters away from the graveyard, he heard the baby crying. He was shocked and stopped the auto right away, he told the Times of India.
On hearing the voice, Ramesh asked the man to show the face of baby to him. When the man refused, he snatched the basket from him and saw that the baby girl was alive. Though the man escaped after accepting his crime, Ramesh took the baby to the hospital.
The child is now with Child Protection Committee and the district child protection officer is searching for the baby's parents. He also told the media that the infant's parents have given wrong address and names to the hospital. When informed to police, they couldn't find a trace through CCTV as well because the cameras weren't working properly. The hunt for parents is on and meanwhile the child is safe with CPC.