The travel industry has gone through a massive boom over the past 7 years. As Indians have access to greater disposable incomes, more people are packing their bags and heading out to explore exotic destinations.
Indians traditionally used to travel with their families. There has been a massive change in this trend as young solo professionals are taking a greater number of vacations every year to places that are off-the-beaten-track.
And these youth are extremely tech-savvy and heavily use apps and the internet to plan their trips as opposed to word-of-mouth recommendations
As travel habits get more sophisticated, there are a large number of dedicated entrepreneurs and venture capitalists who are devising solutions which will help them tap into this growing chunk of the market.
Here's a list of 10 top Indian travel-based start-ups (2018) that are revolutionizing how Indians travel: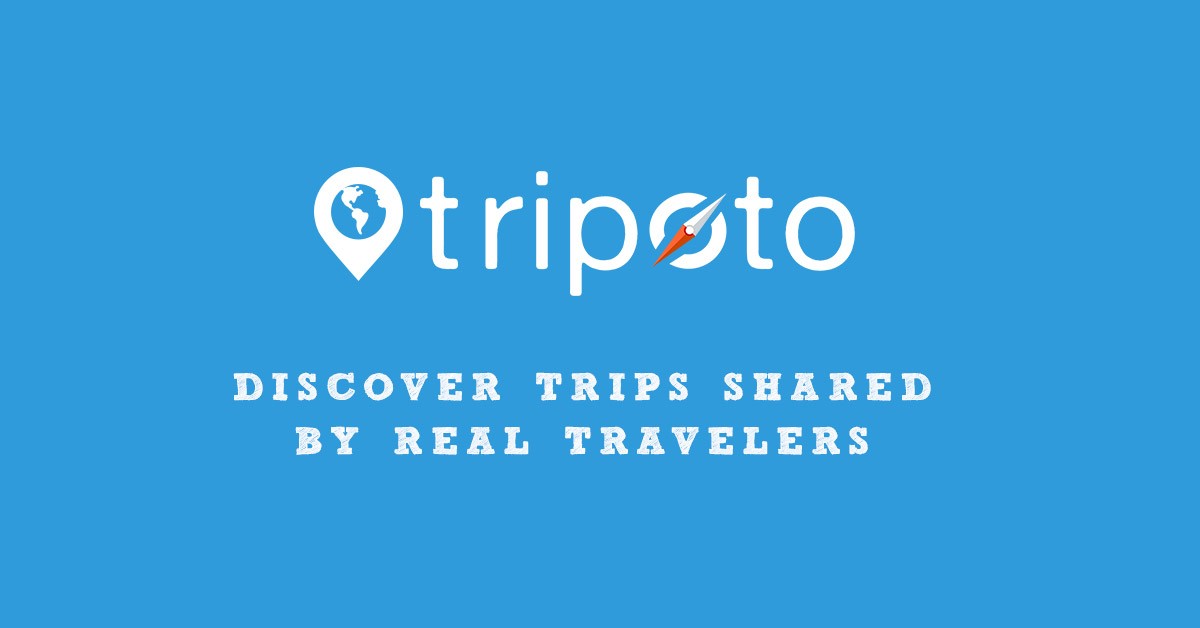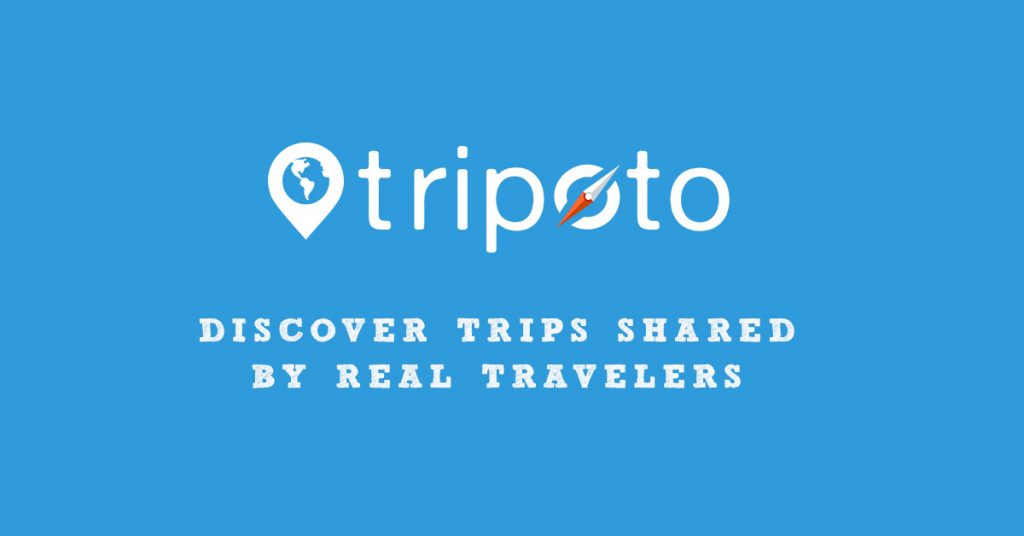 A lot of times we are consumed by the urge to travel but aren't sure where to start. This is where Tripoto comes in as a life-saver for people.
This Delhi-based start-up allows users to create itineraries for their upcoming trips which can be shared with other travellers across the website. The aim of this start-up is to help you plan your trip easily by taking advice and inspiration from other travellers.
This helps reduce the stress and anxiety that comes with travel planning and hey: you might just stumble on a new awesome destination that you'd never heard of before.

A lot of times we call up our friends in a city before travelling there. Because who better than a local to show you around a new place? However, it can be a problem when you arrive in a city without knowing anyone there.
SeekSherpa connects you with the local people in the city you're travelling to who are happy to show you around. These "sherpas" are vetted after a background check and offer numerous itineraries (called "micro tours") from sightseeing, photography tours to food walks thus ensuring you see a new place from the eyes of a local.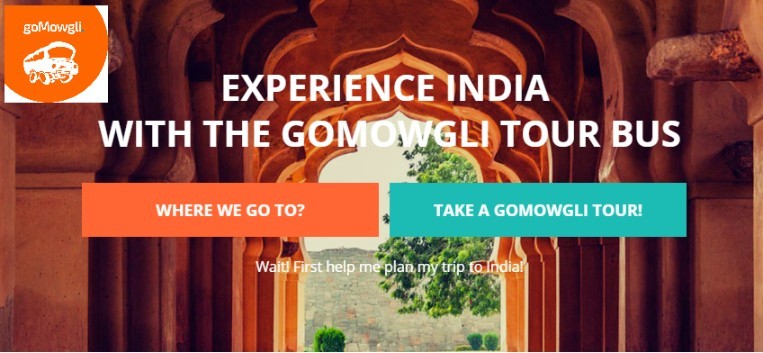 The concept of hop-on-hop-off buses is very common in the West. What this does is allows you to jump on a bus and get off at a destination of your choice without having to be bound by fixed plans or complex reservations.
The travel start-upgoMowgli has brought this concept to India now. The company has a fleet of buses across different states and you can buy a pass for a fixed number of days (e.g. 7 days or 21 days).
Once that's done, all you need to do is contact goMowgli and they'll tell you the location of your nearest bus. Once you're on the bus, just hop off at whatever destination catches your fancy!


Many travellers are content with doing the "usual" sightseeing stuff and seek out more adventurous activities. These could be as simple as a hike or something phenomenal like scuba diving
Thrillophilia, a Bengaluru-based start-up, provides a plethora of handpicked adventure travel options for such alternate travellers. The company has a long list of off-the-beaten-track packages that include activities like white water rafting, snorkelling, bungee jumping and many more.
The activity-based travel market in India is estimated to be worth $2 billion and Thrillophilia aims to tap into that chunk. Founded by Abhishek Daga, the company started by raising venture capital investment of $200,000 Hyderabad Angels, iLabs Venture Capital Fund, Navlok Ventures among others.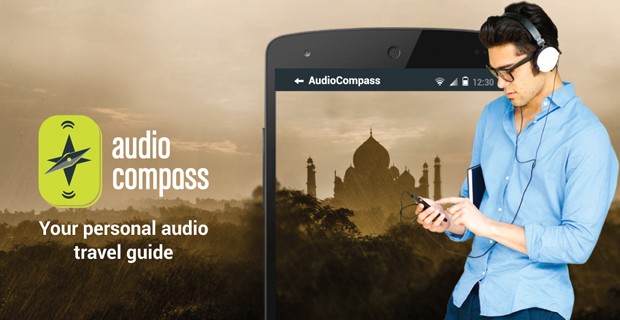 Ever landed up at a historical site and wishes that you had an informed guide who could walk you through it? AudioCompass aims to fill that gap by providing audio-guide solutions which can be used while exploring a specific place.
Hiring an informed guide can be a hassle and the quality and legitimacy depends on your luck factor. AudioCompass provides audio tours that you can download and listen to on your phone while exploring a place.
The company started by raising Rs 2.5 crore from investors including Blume Ventures and Urshila Kerkar and is now the official partner of the Ministry of Tourism. The audio guides provided by AudioCompass cover destination across India, Singapore, Oman and Bhutan.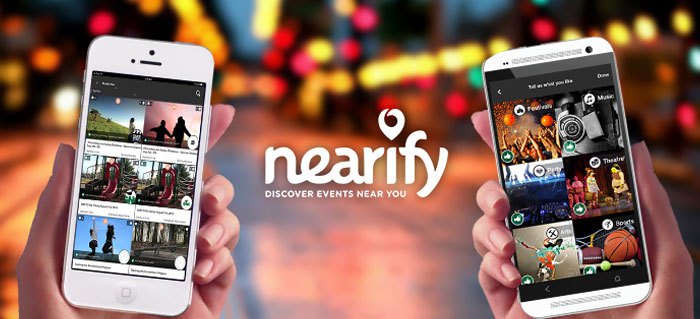 It can be an overwhelming feeling to land up in a city and then figure out what to do. This is made worse especially if you don't know absolutely anybody in that city. If that's true in your case, we suggest you download Nearify immediately.
Founded in 2012, the Nearify app provides users with information on events that are happening around them. Just key in the name of your city and discover meet-ups, workshops, music concerts and other events happening right in your vicinity.

Foreign exchange is an important component especially when you're planning that big foreign vacation. It is not always easy purchasing forex due to the hassle in finding the best exchange rates.
Moreover, purchasing forex means finding a reliable money changer first and then lugging all of your documentation to their office only to find out that the rate they offer is far from good.
ExTravelMoney works with forex dealers across the country to bring you the best available exchange rate in the market for that day. All you need to do is login to the website, state your forex requirement and this Indian start-up will connect you to your nearest forex dealer.
The incredible part is that once you make a request, the rates are locked and you are able to purchase your forex without any worry of prices going up.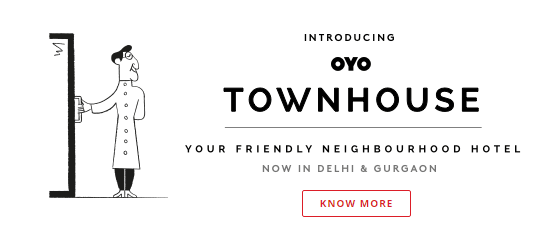 This Indian travel start-up has almost become a household name now.Gone are the days of overpaying for hotels and not getting the promised quality for the price you pay.
Oyo Rooms works together with existing hotels and offers vacant rooms for a cheaper price to their customers. Over the past couple of years, they have even invested in their own properties which start at a nominal price of ₹999 and there's also a segment called Oyo Premium which caters to those that want a more-than-basic experience.
The best part is that most Oyo Room properties are located in the prime areas of the city thus ensuring that you are always close to the best sightseeing and dining options.
Founded by 21-year-old RiteshAgarwal, Oyo Rooms has been at the forefront of receiving venture capital investment in the travel-based start-up space in India. Earlier in 2016, the company snapped an investment of $90 million from Japanese giant Softbank.
Funding bonanza for travel start-ups in India
It is estimated that by 2020, the Indian travel market will be worth $40 billion.
In fact, in 2016, venture capital funding for travel start-ups exceeded that of e-commerce businesses. In just the first 6 months of 2016, travel start-ups in India attracted over $336 million in investor funding and this number is only set to grow.
Get, set, go..
So what are you waiting for? With airline companies offering massive discounts and with this list of start-ups at your hand, your next vacation is sorted. This year also has a lot of long weekends so you have another reason to just go and travel.
And once you're back from your dream holiday, do remember to tell us about your experience on how an Indian travel start-up made your travel smooth and hassle free. Bon voyage!