Bollywood industry and the Indian Mafia's affair has been the talk of town from over decades. Remember how Sanjay Dutt spent years of prison because of keeping illicit weapons in his home? Then I am sure you know that it was for the 1993 attacks where the infamous Mafia was involved. Well, it was not the first time that Indian Mafia took Bollywood's help in their endeavors. It is a story that has been repeated over and over again.
The relationship between Bollywood and Mafia is one of the worst kept secrets of India. The reason behind it can be called Indian government's rule of declining legitimate finance to cinema industry. Because of that, the industry people were desperate to find an alternative for money.
And the sources for that money were linked to the Indian Mafia. Though the industry became eligible for bank credit in 2000, it was already too late. After all, the underworld had deeply got into Bollywood and it wasn't easy for the industry people to step back. In fact, at times celebrities were forced by the underworld to accept money whether needed or not.
The link-up between underworld and Bollywood industry is not even hidden by the stars themselves. Even the A-list celebrities have attended underworld parties and it was well-publicized too. But sometimes, these link-ups have backfired and that too in a pretty bad manner.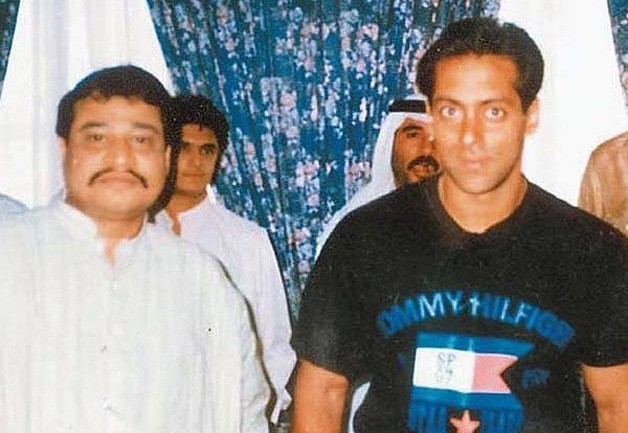 Salman with Dawood
 Anil Kapoor with Dawood
That led to some of the stars denying their contacts with the Indian Mafia. Well, nothing can actually be hidden when the media is so strong. And that's why the relationship of Indian Mafia and Bollywood was undraped yet again by intercepting calls.
The ISI connection with Bollywood film funding ?
Recently, intercepts of Dawood Ibrahim and company have left everyone in shock among the top intelligence authorities. The intercepts clarify that D-company is round-tripping money for a superstar and some other white-collar people of India. This may be one way ISI multiple its terror funds.
The new name that is being used for Dawood Ibrahim is Bade Hazrat in the conversations. Also, one of the operative has is siphoning a part of these people's black money to Panama and Canada. Now that he is being breached by his own men, Dawood is worried about his reputation.
Also Read: UAE Govt seizes Dawood Ibrahim's assets worth Rs 15000 crore
It is more of a shock for central agencies who are trying hard to bring black money back to India. These agencies have an idea about that film star but they are not able to identify the other people.
All of their money was sent as black money to abroad in the year 2012. In fact, Some of these could be politicians too. India Today TV got access of documents showing how D-Company was converting black money into white for a film star.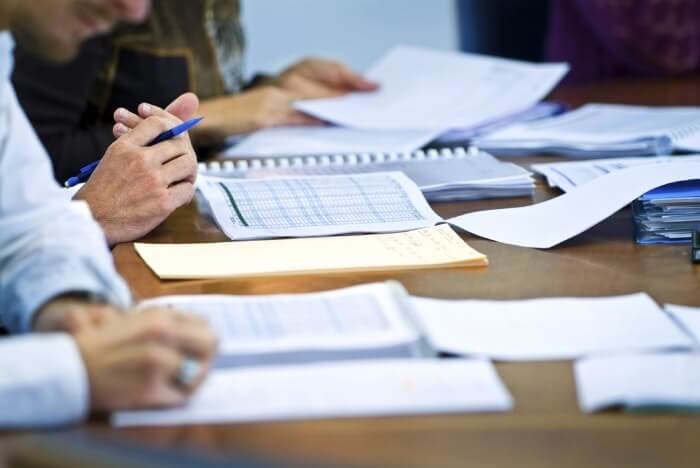 The intercepts of telephonic conversation show that Dawood's team team had transferred black money to Panama and Canada in 2012. A figure of around 45 was being discussed in calls. Out of those, '20' was for the star, 5 for D-Company's commission and rest for Panama and Canada. Now it could be 45 crores or 45 thousand crores too.
The money sent to Panama and Canada is supposed to come back as white money to India. Some of the D-company's brokers are being activated for this purpose. The call was between two operatives, one from Pakistan and the other one in Sharjah.
In call, Pakistan operative told Sharjah operative that the third person who deposited money has informed him about misappropriation. He claimed that Sharjah operative has misappropriated some money in the name of Bade Hazrat. The Sharjah operative declined his claim.
The person who deposited money in Panama and Canada, made some mistakes and the money was blocked by the banks. Now, the blocked money was not getting retrieved after he received the bank statements. The Sharjah operative (originally from Delhi) had sent two of his people to Canada on November 16, 2015. Those two received the debit/credit statements after they reached a place and it was handed to them.
As per the sources, both Sharjah and Pakistan operatives are blaming each other for the goof-up along with the depositor. In fact, Dawood is also upset with this stupidity. He is eager on finding out the reason behind the money of those white-collared people getting blocked. Now, the officials are determined on finding about the people involved in this round-tripping. According to a top official, the people will soon be turned in.
Wake up call for Indian intelligence agencies.
The Mumbai attacker Headley who had done a recce had also forged Bollywood ties. Also, Bollywood films are well known for having anti-Hindu and subtly anti-Indian content. The denigration of Lord Shiva in Aamir's PK, the falling of the Indo-Kashmir border in a mass uprising in Salman's Bajrangi Bhaijaan, the bad Hindu Guru versus the good Pakistani boyfriend in PK, the India is intolerant rhetoric by SRK a clearly disturbing anti-India drift is not unlikely.
Whether its an extreme form of creative licence or it is a part of a deep counter culture conspiracy by ISI (inter services intelligence), only an investigation can reveal. Some stars may have unwittingly become pawns of their unholy overseas funders and the criminal syndicate/ protectorate run by Pakistan based don Dawood Ibrahim.
There are decent folks in Pakistan as anywhere else, but sadly that country has also become a place for so called 'non-state actors' taking up cudgels against India. Post de-monetisation, one can expect fresh salvoes against Indianness, patriotism and Hindu culture by the hidden vultures. Is this paranoia or is this real, if we leave it for time to tell, it will be too late. The government needs to look into the matter.