You may have heard of blood banks before. But what is a bone bank? There may be many of you wondering what these are and why they are so essential. There are several patients in our country suffering from serious bone-related ailments. Some of the serious and critical cases include those that are suffering from bone tumors. Moreover, several patients require reconstructive surgeries such as bone or hip replacement which result from accidents or old age.
Often, artificial bone implants are used in order to supplement bones in the body that have been damaged. But the problem with artificial bone replacement is that they  get loosened or damaged. Which is why knee and hip replacement surgeries need revision after 10-20 years. Sometimes, the artificial bone can crumble under weight as well which affects an entire joint and has a devastating effect on a patient's life.
Bone banks, essentially, provide surgeons with real human bone material which can be used for treating such patients. Since the constitution of the replacement is the same as a real bone in the body, the patient's system accepts it better and it helps the affected area in recovering faster.
It is estimated that over 40% of patients with critical bone surgeries require a replacement that can be made only from an actual human bone.
What is a bone bank?
A bone bank is a medical facility where human bones are stored for use in surgeries. Like a blood bank, the bones here too are provided by a donor since real human bones are required. A small proportion of the bones come from real patients and are chunks that might be discarded during surgeries.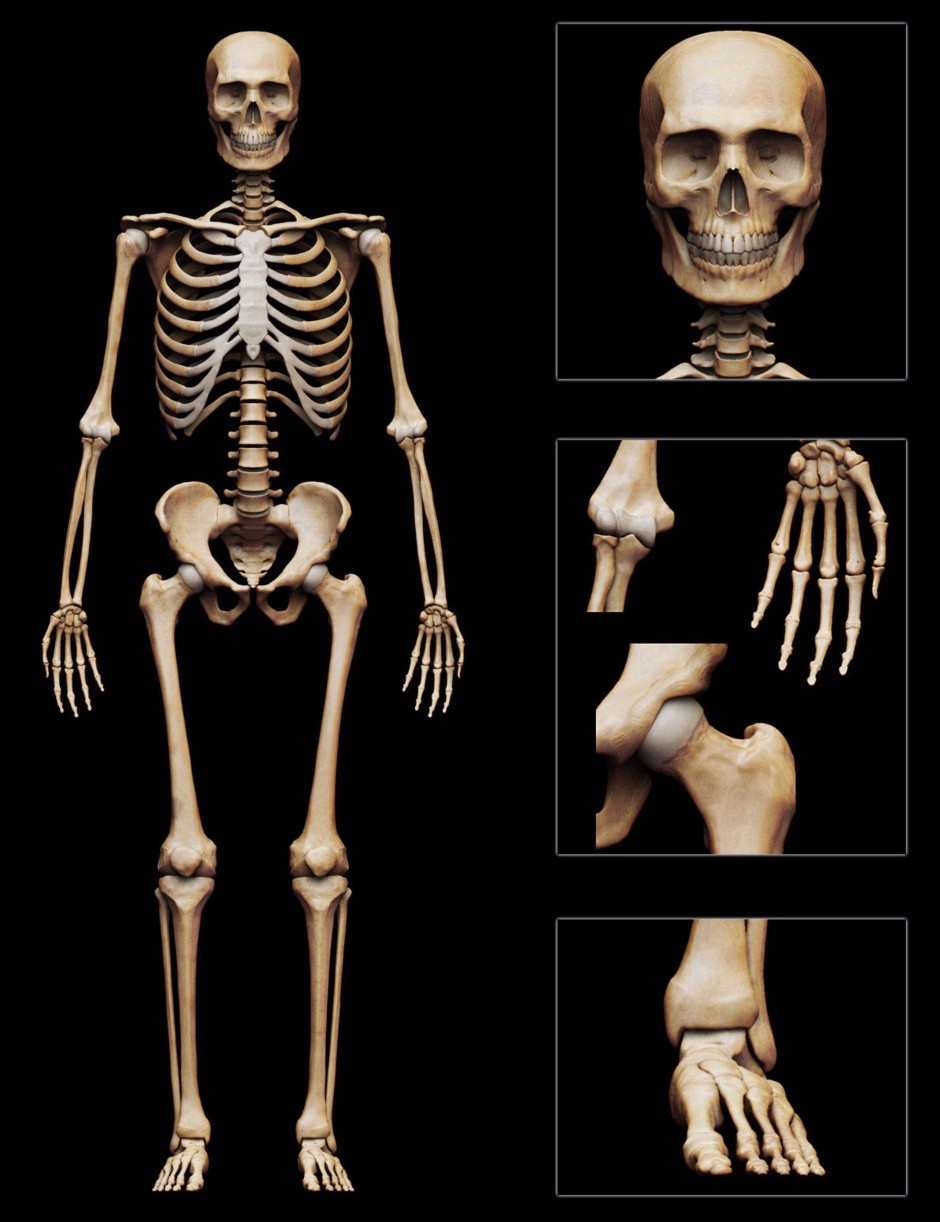 However, majority, bone banks depend on cadavers that are donated by people for use after they die. Instead of being buried or cremated, the bodies of cadaver donors are given to hospitals where their organs are harvested for helping transplant patients and their bones are stored in a bone bank.
These bones are stored at a temperature of minus 80 degrees to  ensure that they last without any deterioration.
It is a noble act of the highest order to donate one's body for the greater good of humanity. Lakhs of patients get a new life every year thanks to bones and organs that are donated by such selfless individuals.
However, the sad part is that India is currently going through a massive bone shortage. In 2013, India's premier hospital All-India Institute of Medical Sciences (AIIMS) said that they have had only 12 or so cadaver donations in over a decade. A similar shortage is also seen at the Tata Memorial Hospital in Mumbai which is the country's premier cancer research institution.
SIRSA to the fore in Bone  Banking
A silent revolution though is taking place in the town of Sirsa, Haryana. The Spiritual organization Dera Sacha Sauda has been tirelessly working to set up the first private bone bank in North India in Shah Satnam Ji Specialty Hospital, which has the potential to change the lives of millions. After the success of the recent blockbuster movie Jattu Engineer, Saint Dr. MSG himself donated a cheque of 25 lakhs for the construction of this bone bank from his own earnings. Meanwhile, Hakikat Entertainment, which is the company that produced Jattu Engineer, has also donated 25 lakhs from the box office proceeds taking the total contribution to 50 lakhs.
Even with his previous films, Saint Dr. MSG had donated 40 lakhs for the treatment of thalassemia patients and 40 lakhs for establishing a skin bank. It is heartening to see that novel and selfless charity is a hallmark of the Dera Sacha Sauda.
Why is there a shortage of bone donors?
The reasons for that are numerous and are mainly based on false notions. Doctors say that patients are reluctant to donate bodies to a bone bank mainly because they feel that the cadaver will get disfigured after the bones are taken out.
However, that isn't true. At bone banks, only smaller bones are taken out from the body for the purpose of re-using them. Moreover, when a bone is taken out from a cadaver, the doctors ensure that it is replaced with wooden or metal pieces and stuffed with cotton and wool. This ensures that there is absolutely no disfigurement of the body.
It is such unfounded superstitions that are keeping people from helping other human beings. A bone donor does an extremely noble act by ensuring that their body can be used to save the life of another human being.
In fact, the Dera Sacha Sauda in Haryana encourages all its followers to pledge their body after their death. Saint Dr. MSG has encouraged all devotees and followers to sign a form wherein they can pledge their organs and body which can be used to save someone's life. This is in line with the Dera's philosophy of selfless service to humanity which has been one of the most important teachings of Saint Dr. MSG.
Therefore, unlike the shortage seen at AIIMS or in other hospitals around the country, the Dera Sacha Sauda bone bank actually has about 150 cadavers donated every year. This ensures that not only the bone bank but also the skin bank gets enough cadavers every year which can help save countless lives.
Moreover, these donations also contribute towards a potential tissue bank where body parts such as cornea, sclera, and heart valves can be harvested from donor cadavers to be used in critical life-saving surgeries.
Along with the bone bank, the skin bank helps massively in treatment of burn victims. Moreover, the utility of the skin bank is invaluable as it can even be used for treating personnel of the armed forces who sustain injuries in the line of duty.
Who can donate their body?
Absolutely everybody can donate their body since the restrictions are too few. The only criteria is that the person should not be suffering from diseases like hepatitis or HIV which could infect the bones of their body.
Moreover, bone banks conduct extensive tests for these diseases and screen every cadaver before it is deemed fit for donation. Therefore, there is really no restriction per se on who can donate.
In fact, you too can pledge to donate your body and help save someone's life. We hope that this article would have inspired you to think of the change that you can bring into this world even after you're gone. There is absolutely nothing more noble than helping save another human being and to give them a new lease of life.
Therefore, we would appeal to all of you to think about pledging your body and organs and donating them for a noble cause. Someone somewhere in our country depends on your selfless gesture in order to have a better life.
Share This Article With Friends
Click to Download Saying Truth App