Engineering, Medical or Dental Aspirant? Couldn't score well in JEE Main? If yes, then you still have a savior- COMEDK UGET 2017. The exam is conducted nationally for admission to medical, dental and engineering courses in the private colleges of Karnataka. It is organized by Consortium of Medical, Engineering and Dental Colleges of Karnataka (COMEDK). The exam is for admission to the undergraduate programs only.
It is a state level examination which provides admission to not just the state domiciled candidates but offers opportunities to candidates across the country. There are around 150 engineering colleges across India which are affiliated to COMEDK. These colleges offer approximately 20, 000 seats in total. The seats are allotted to the eligible candidates after they get a good COMEDK Result.
State Level KCET Exam: Another state level exam conducted in Karnataka is KCET. How are these two exams different? KCET is specifically conducted for government college admission in Karnataka while COMEDK grants admissions to private professional colleges in Karnataka. KCET caters to only Karnataka domicile candidates while COMEDK is conducted for admission to candidates both from and outside Karnataka.
Admission through which one is cheaper? The difference between the fees of the allotted colleges is major. The ratio of the fee of colleges through KCET to the fee of colleges through COMEDK is 1:4. While a govt. college from KCET costs you INR 18, 000, a college through COMEDK will cost you INR 1, 50,000. Talking about the exam, COMEDK UGET 2017 is more difficult than KCET, However JEE Main takes away the limelight being the most difficult of all.
What are the changes introduced in COMEDK UGET 2017?
Changes in a particular exam can be student friendly and sometimes may not be friendly at all. COMEDK recently introduced few changes making the process easier and also to curb impersonation.
In an effort to curb impersonation which dogged Consortium of Medical, Engineering and Dental Colleges of Karnataka (COMEDK) Undergraduate Entrance Test (UGET), the process of registration and applying have been tweaked this year. The change comes in the light of the arrest of 35 people, mostly from northern States, on charges of impersonation last year.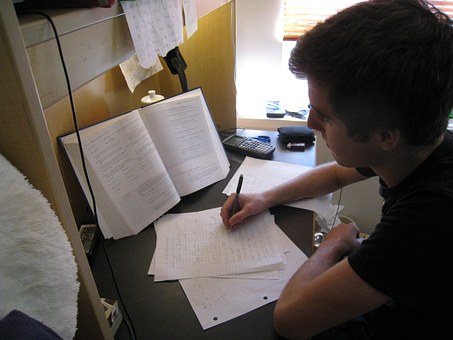 Under the new rules, you can access the application form after registration and generation of new user id and password. No institution or coaching center can apply on behalf of the candidate. The authority has also finalized medium of communication to be- Speed Post. All the information, queries and reports are sent through Speed post to COMEDK which according to them will make the process easier.
In addition to this, COMEDK has decided to do away the process of seeking enclosures, such as caste certificates, this time. These documents will, however, be used to check the eligibility of the candidate. There is no reservation in COMEDK. However, identity proof is required at every step in the exam.
On one hand, the changes introduced above were student friendly, but the sudden change in the exam center as reported by students appearing for the exam. The changes in the exam center were not intimated to the students and were moreover made after issuing the admit card. Many students reported that the center allotted to them after the change was far which caused inconvenience to them.
Why do you need to take COMEDK UGET 2017 Seriously?
Since the number of candidates from the dental and medical stream are more than the number of candidates from engineering stream, the students are left with a dilemma if this exam could fetch them anything good or not. 1 lakh candidates out of the total applications (1.79 lakh) were from the dental and medical origin. These are the reasons why you should take the exam seriously:
The primary benefit that this exam carries is that it is open to students of other states also across the country. Hence, other state students also stand a promising chance of studying in Karnataka. Karnataka has always been known for its distinctive engineering and medical colleges. There is a reservation of 50% for all the reserved category students of Karnataka and no reservation for other state students.
There were 161 colleges offering 18, 000 seats to the students who have cleared the exam last year. For MBBS and BDS, around 700 seat openings can be provided to 23 dental and 19 medical colleges. It is expected that in the coming years, more institutions will become members with COMEDK which will increase chances of admission of more number of students.
COMEDK is determined in ensuring that only meritorious students secure seats in Member Institutions. Fair, effective and transparent testing procedures have been laid down by the Associations of Medical, Dental, and Engineering private colleges. So, students can rest assured that they are provided admission by means of merit. There are no malpractices involved.
Students are always in a major confusion prior to their admission into the desired colleges which makes them apply for a lot of entrance exams. Remember, a good COMEDK rank (in the top 1000) promises an amazing college for an amazing college experience. The syllabus for COMEDK UGET 2017 is similar to that of JEE Main- CBSE Syllabus. Perform and Prepare well to Score well!
Unlike the split of JEE Mains and Advance, UGET and PGET is conducted as a single exam, respectively. Thus, students save time and can write many more exams. Moreover, UGET is also an offline and online exam, making it easier for students to give exams.
COMEDK holds an excellent list of medical colleges in the state. Few of which are- RVCE and BMSCE. Other institutes that are a part of COMEDK are-PES Institute of Technology and S. Ramaiah Institute of Technology. You can find complete list of colleges from collegedunia.com
One can also seek admission to B. Arch course from COMEDK. While the aspirants for B. Tech, MBBS and BDS had to appear for COMEDK UGET 2017, architecture admissions are done through NATA. Thus, architecture applicants get a fairly good chance. They can also study in the best colleges of the country. B. Arch is offered in limited colleges of the country though!
Not just limited to UG admissions, one can seek admission to PG courses through COMEDK. COMEDK is a good platform for pursuing a post-graduate degree or diploma in medicine and dental. PGET is conducted in online mode at different centers across the country. Around 12 Institutions are Offering MD / MS Admissions and 19 Institutions are Offering MDS Admissions. About 600 Seats have been made available for students through PGET.