A swimming pool is a wonderful place to relax in the summers. When we go swimming, we enjoy ourselves and completely forget the fact that this is a large reservoir of water with its own risks. If you're a regular to a swimming pool, you'd often have noticed how difficult it could be for a small creature to come out. Especially if you go in the mornings, you'll see a number of little animals like frogs, rats etc. that would have drowned in the pool overnight. Does anyone ever think of saving them? Thankfully, Rich Mason, a US-based biologist decided that enough is enough and that small animals must not die needlessly in swimming pools. As someone who works with the US Fish and Wildlife Service, he understood the importance of not letting an innocent creature suffer needlessly.
Mason has designed a simple yet revolutionary device which will put an end to the tragic instances of animals drowning into pools. It is called a "FrogLog" and is a simple floatation device that allows animals trapped in a swimming pool to escape easily.
How does it work
The FrogLog is a floating ramp which is attached to a weight outside the pool and helps keep it in place. The floating ramp is surrounded by a little net which allows trapped animals to catch on to it easily. From there, they can easily jump on to the floating ramp and exit from the pool safely.
Where you can buy
Thanks to the effectiveness of the device, Mason has started selling the FrogLog on e-commerce websites such as Amazon. Looking at the reviews, you can see that hundreds of customers have actually managed to save little animals from drowning thanks to a simple device created by one man.
There's also a similar device (but larger in size) called the Skamper-Ramp which is designed for larger animals like dogs and cats to help them safely escape from a swimming pool.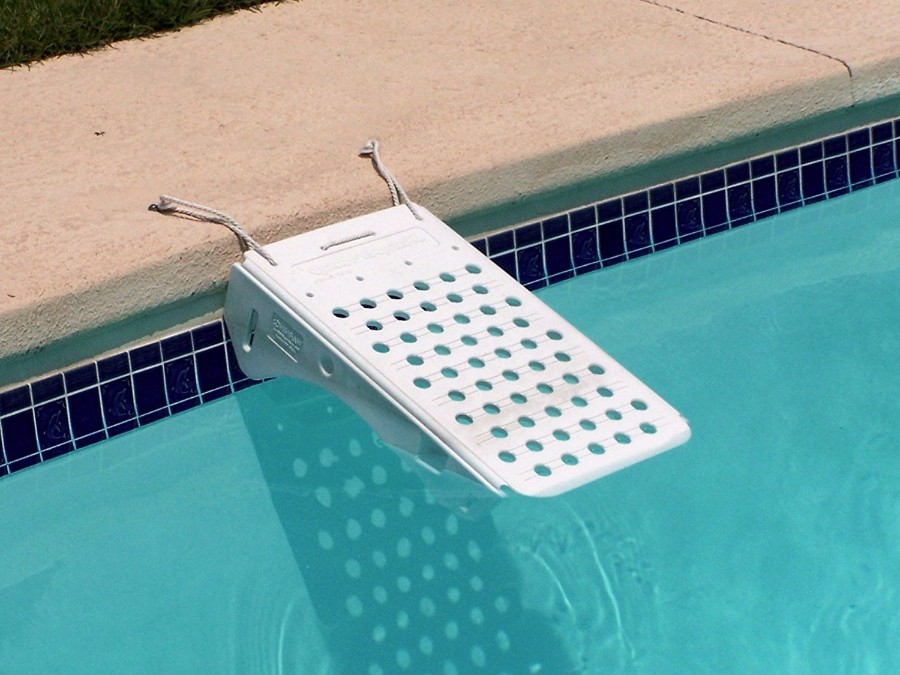 Mason's invention shows how little innovations made by people like us have the potential to bring about massive change and save lives. This story provides us the inspiration to look around us and think of simple solutions that we can adopt to make a better world for all creatures.