Life is an ultimate bliss by Almighty and the one who saves others' life earns his place in the lap of God. We should strive for the benefits of all the living creatures on this planet.
To prevent any misfortunes, we should always be prepared well. Like in our country, we need to be extra cautious while crossing and moving on the roads especially at night.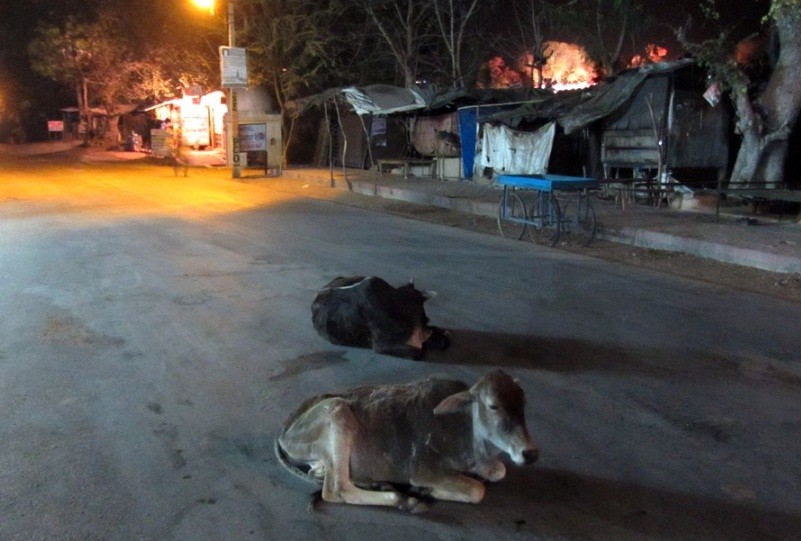 Reason being, the speeding vehicles which can really change the fate of anyone coming in their way.
On one hand, the government is trying level best to widen the roads and national highways for the smooth movement of traffic, while on other some of the group of people submerged in the philanthropic elixir are saving the lives in danger on the roads. A report by Ministry of Road Transport and Highways points at something which we never cared for i.e. the accidents caused by stray animals crossing the roads and national highways.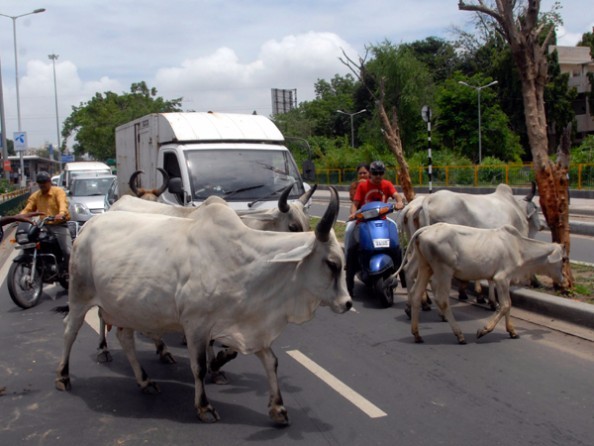 Between 2012-14, a total of 7,734 accidents have been reported which is a huge number to ponder. The problem gets aggravated due to our carelessness on the roads which also costs these poor creatures their lives. Following traffic rules in dark hours seems a big liability on us and very promptly we blame the animals moving on road for the ruckus.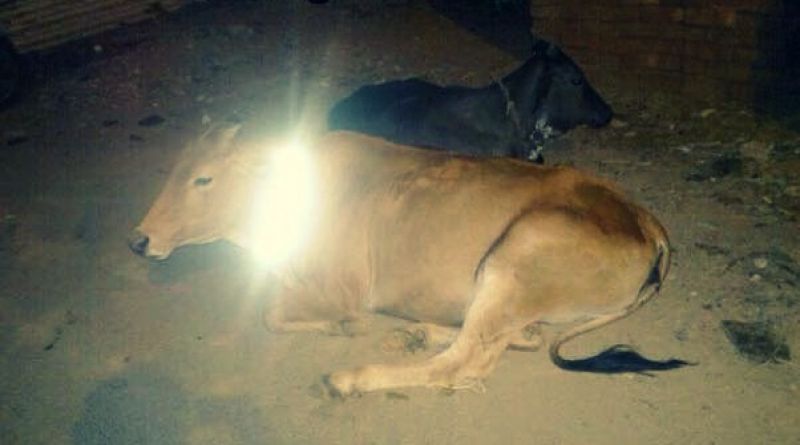 To avoid that some of non-profit organisations had come up with an innovative idea to fit the reflective collars in all these animals. It will help the commuters to see any animal on road as it reflects the light from the vehicles.
 Source Image
A survey undertaken by People for Cattle in India volunteers revealed that 90% of vehicle owners couldn't spot a dog or cattle in the dark due to poor visibility.
This initiative has been brought into reality in Chennai where the dogs and cattle got these magic collars for better visibility in night. The success of this initiative has led to many buyers of this idea. Recently, The Greater Visakhapatnam Municipal Corporation (GVMC) has decided to fix reflective collars on stray dogs to let people identify them in dark.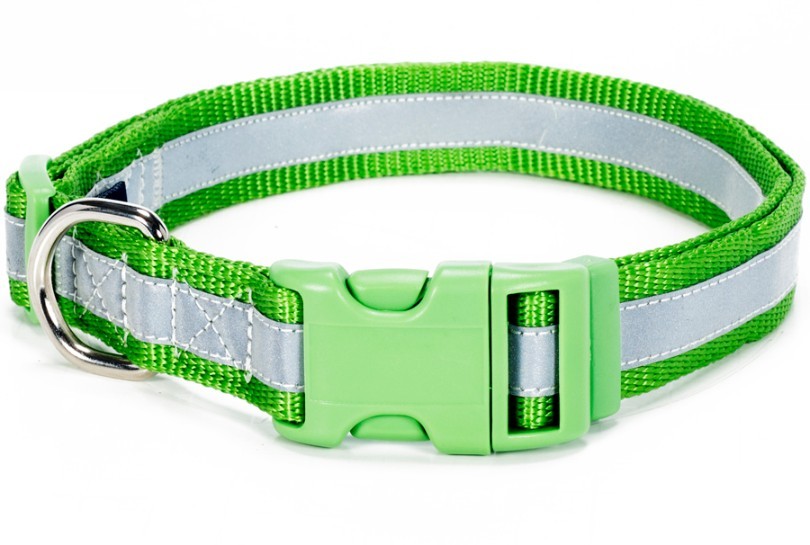 Source Image
It is made up of a reflective cloth stuck on nylon tape. This idea of reflectors on the animals by Moto paws has been backed by Industrialist and philanthropist, Mr. Ratan Tata. Motopaws has initiated a project to fit stray dogs these collars to save their lives. Other initiatives like providing shelters to these homeless creatures that hover around on roads in night can be a successful approach.
An inspiring example has been put forth by Atrium Mall in Istanbul, Turkey, which opened its doors to homeless dogs so that they wouldn't have to spend the night outside in the freezing cold.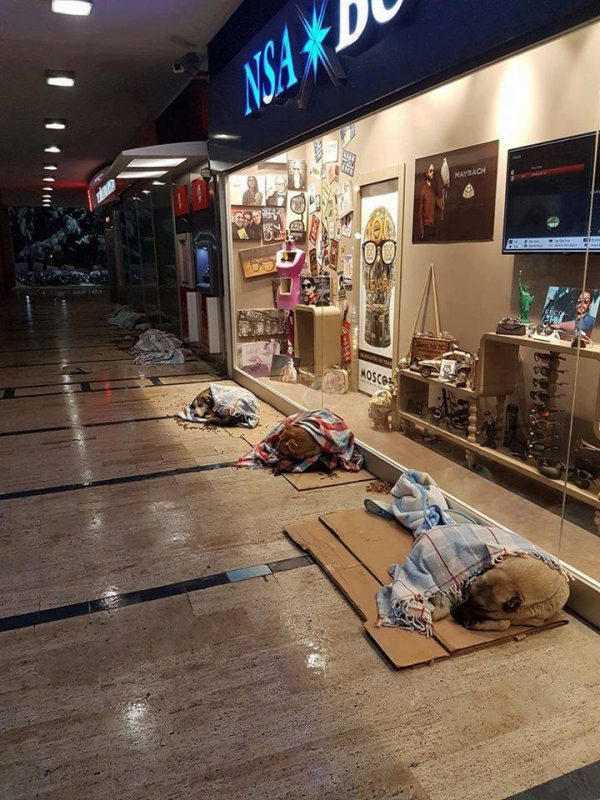 Source Image
In northern part of our country, the menace of cows moving on busy roads leads to many accidents.
Related : Save birds and animals…..A Noble initiative for helping the helpless!
To counter this, Shah Satnam Green S welfare Force of Dera Sacha Sauda, a spiritual and philanthropic organization with its headquarters at Sirsa, Haryana, is investing untiring efforts. In a long list of humanitarian tasks being undertaken by this organization under leadership of Saint Dr Gurmeet Ram Rahim Singh Insan, affixation of reflectors bands (belts) on stray animals to avoid road accidents graces at 125th place.
#MSGonMissionHumanity Excellent efforts by Green S volunteers for saving Human lives & thousands of stray animals from fatal accidents! pic.twitter.com/OPT5XdPbsm

— Dr.GURMEET RAM RAHIM (@Gurmeetramrahim) January 7, 2017
Inspired by their Guru, the volunteers in Haryana and Punjab have fixed around 18, 070 and 12,584 reflectors, respectively till date and is still counting.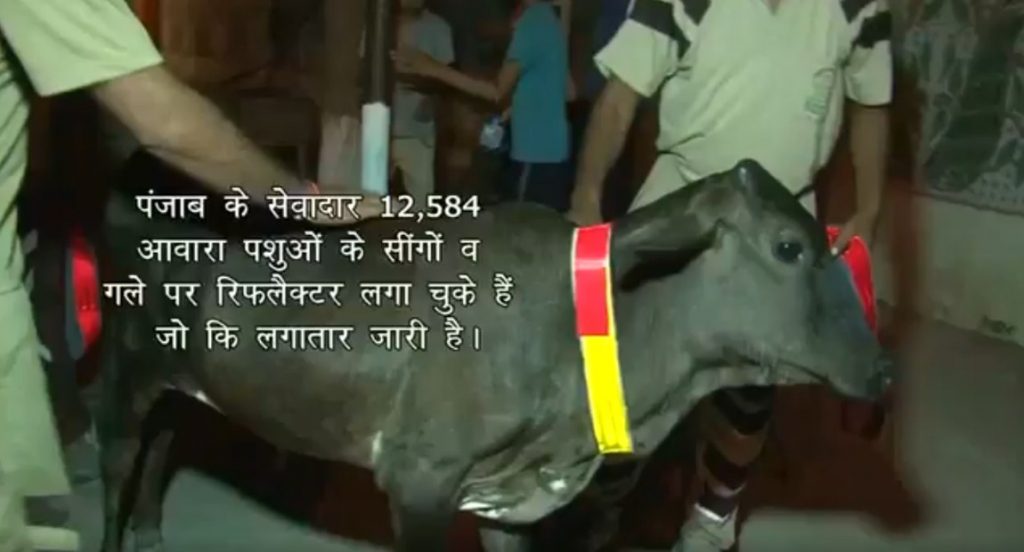 A salute to all those who are serving the speechless with their noble deeds and the leaders who guide them for honouring the life of all the creatures. This initiative is a really revolutionary step and will help in controlling the loss of life on roads in near future.
Share This Article
To get news on WhatsApp, just send 'Start' to +91-9729997710 via WhatsApp