The coaches used in trains have their own charm. They are an iconic symbol of history and the way any country have progressed in past. A lot of countries often sell off the abundant train coaches which are of no use to the Railways.
These coaches generally fall into the hands of scrap dealers and they dismantle them to sell the scrap. However, in many cases, people often buy these coaches and convert them into something more useful like school classrooms, cafes, libraries and even houses. Just imagine how interesting it will be to live in a cozy train coach converted into a house!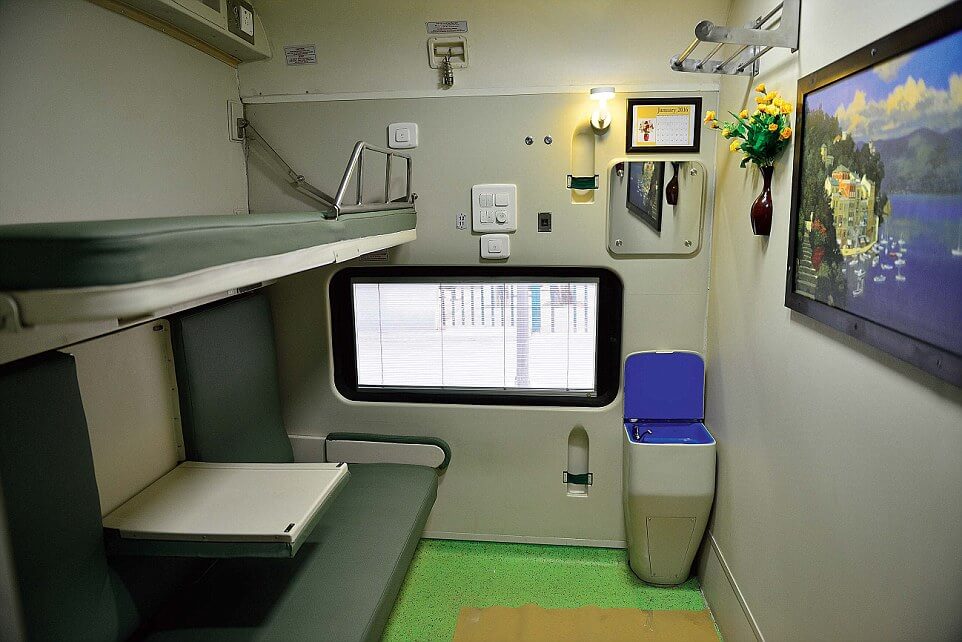 Source Image
In India, such coaches are often sent for recycling and the last time when Indian Railway auctioned whole coaches was around 30 years ago. At that time one coach was sold for approx Rs.1,10,000/- which is a big amount. The auction will be open for general public as well.
Which trains will be sold off and why?
The Indian Railway is again going to auction full coaches sometime in December 2016. At least six metre-gauge trains will be sold that well pulled out of the operations by the Lucknow division of North Eastern Railway better known as NER. The main reason behind removing these trains was the gauge conversion of the Aishbagh-Mailani section.
Some of these coaches will be sent to those areas which still use the six-meter gauge after repairs. Most of them will be sold off. The Indian Railway generally sells only the waste material after removing the useful parts from the coaches which are used for repairs etc. Most of the trains these days are broad-gauge so these parts will not be useful anymore.
If you have ever thought of adding something unique to your house of farm, this will be a great chance to buy a train coach and transform it into something interesting and beautiful. As train coaches have very strong built, they will last for a very long period of time with very less care.
To get news on WhatsApp, just send 'Start' to 09729997710 via WhatsApp