If you know Aabid Surti, the few adjectives that come to mind to describe this humble man are a writer, artist, and cartoonist who is humble, soft-spoken, and energetic. But most of us do not know him as conservationist or environmentalist.
The reason is simple that he does not promote himself as some big shot savior of the mother nature but he just keeps on doing the good work. Mr. Surti had a tough childhood. He shifted from Surat with his mother and brother to Mumbai.
The initial days were tough where he lived in a room shared with his family and 15 other people. His mother worked as a maid in the houses. She worked hard for the education of her sons. Mr. Surti remembers the time when he had to stand in lines to get a bucket of water.
How did it start?
 Source Image
A few years ago, he came across an eye-opening report in which he read that around 1000 liters of water are wasted every month just because of leaky taps. This information was more than enough to take a drastic step and do something for the conservation of water.
He formed an organization by the name Drop Dead Foundation. The main aim of the foundation is to save water by repairing dripping taps. We often do not get taps repaired as the labor cost is much more than the cost of the damaged part.
The initial problems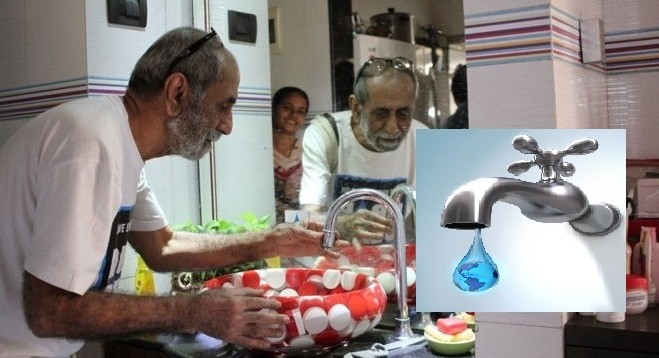 In the beginning, he faced a lot of issues with the finances. The main problem was that he was not going to charge for the services but he has to pay the plumber. When he was in stress because of the financial issue, he came to know that he won lifetime achievement award with which he got a cash prize of Rs.1, 00,000 /- This was more than enough to encourage him to move forward.
Amazingly, the first plumber he hired refused to charge for the services. The first printer he hired refused to take money for the printing. Both of them wanted to contribute to the cause.
More warriors like him are coming out!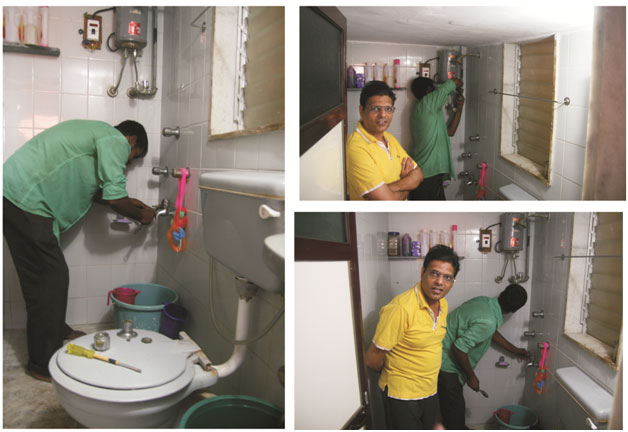 Source Image
Now on every Sunday Mr.Surti goes to different societies and repair the taps with the help of the plumber. He was called for a lecture on the same to Kamla Nehru Institute in Sultanpur where he told the students about his work.
He does not want any recognition and has provided all the support via his website. He says those who want to work on the same path do not have to give credit to DDF. They can come up with their own name and work on it. His lecture in Sultanpur gave birth to Water Warriors which is an organization that works on the same path as DDF.
Mr. Surti's wife and a lot of volunteers promote the services in different societies and help in spread the word as much as possible. He has shown the world that even in his 70s there is nothing impossible for him.
To get news on WhatsApp, just send 'Start' to 09729997710 via WhatsApp