Giants International is an organization created to connect world communities together for the betterment of the society. Giants Award are being given by this organisation in India for the past four decades. The words GIANTS itself stands for Generosity, Integrity, Action, Nobility, Truthfulness and Service. In fact, all the members of the GIANTS team are required to have all these attributes to be a part of it.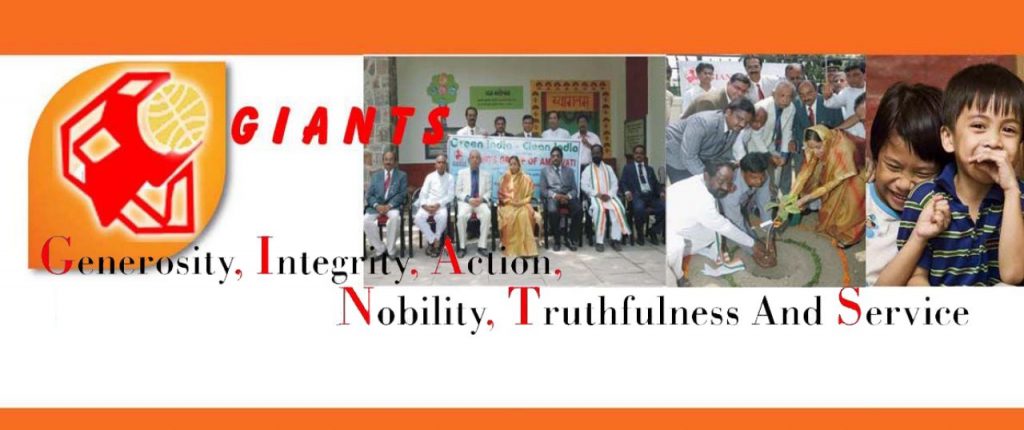 Source Image
In the last 44 years, the award has been given to people who have spent their life towards one goal- not just for achieving them but also creating a benchmark for others to look up to. Some of the receivers of this award have been Sachin Tendulkar, Lata Mangeshkar, Mother Teresa, Ratan Tata and Mukesh Ambani, among others. This year Saint Dr. Gurmeet Ram Rahim Singh Ji Insan, has been chosen to receive the award under the "Social Work" category on September 2016. Other awardees include famous people like journalist Deepak Chaurasiya, actors Deepika Padukone and Rishi Kapoor.
Saint Dr. Gurmeet Ram Rahim Singh Ji Insan (MSG) has done a tremendous amount of work in the areas of women and child empowerment like prevention of female foeticide, remarriage of widows, rehabilitation of female sex workers and acid burn victims, prevention of child labour; welfare of transgenders; upliftment of tribals etc. His work in the area of healthcare and environment have also fetched him many national and international awards. His work has touched the lives of many people – young and old, across regions and religions.
Though Dera Saccha Sauda has been famous as a spiritual organization, it motivates the followers to impact humanity in multiple ways. There are 125 humanitarian activities enlisted by Guruji that are carried forward by his volunteers. Not just in India, the volunteers of Dera Sacha Sauda are working across the globe to carry forward the message of this organization and His Holiness. To ensure proper execution of his teachings at the grassroots, he has created a welfare force called Shah Satnam Ji Green 'S' Welfare Force Wing which consists of around 70,000 volunteers who engage in welfare activities across the globe. Saint Gurmeet Ram Rahim Singh Ji Insan is the vanguard of this force and guides the volunteers on how to run it in an effective way.
He has also been graced with the "Hindu Ratan Award", "Excellent Engineer Guidance Award" and a "Doctorate degree" from University of World Record, London. His name as been listed in the Limca book of records, Asia book of records, India book of records and in Guinness Book of World Records as well.
Saint Dr. Gurmeet Ram Rahim Ji holds a series of Guinness World Records. The most remarkable ones are as follows:
1. Guinness World Record for Largest Eye Screening 12Dec 2013
2. Guinness World Record in Most People Sanitizing Their Hands on 23 Sep 2012
3. Guinness World in Record Largest Blood Donation Camp on 8 Aug. 2010
4. Guinness World Record in Most Tree Planted simultaneously at multiple locations In 8 Hour on 15 Aug 2009