The Internet search engine giant Google has been showing a lot of interest in the Indian market. A number of projects including Wi-Fi hotspots are being carried out by the company in India. The company understands that the internet speed is still on the lower side in the country and there is always a need for a system to increase page loading speed, especially on mobile devices.
To tackle the situations globally, Google announced a new project by the name Accelerated Mobile Pages last year. The company has finally started rolling out AMP for mobile search results in India. Till now, only news sites were able to stay visible with AMP symbol.
What is AMP?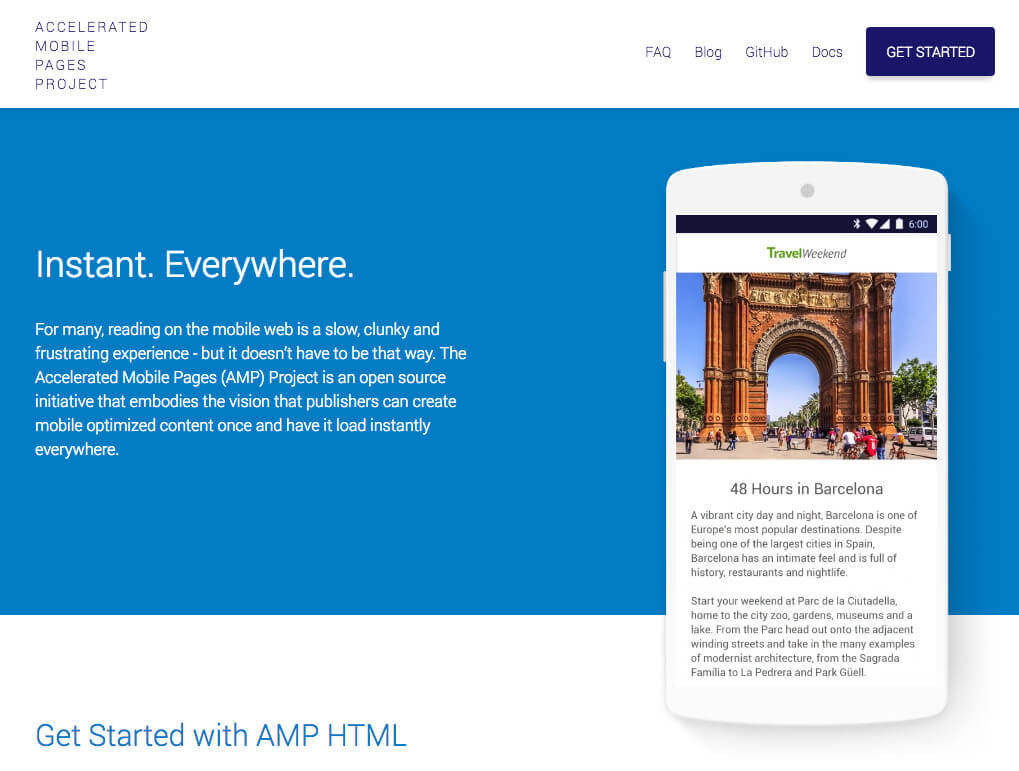 Source Image
Accelerated Mobile Pages a.k.a. AMP is an open source project by Google that was started in 2015. It basically aims at reducing the loading time of the websites on mobile devices. There are several aspects in the code of a web page that may increase the loading time.
Also Read: Google Acquired FameBit to Enhance Advertising options on YouTube
Google provides special instruction for the developers to create AMP ready version of their websites so that I load faster. In return, Google shows an exclusiSve lightning symbol along with AMP wrote right next to the website's link.
What is the difference between AMP and non-AMP page?
The main difference between these pages is the use of non-textual content. In AMP pages, there are almost no images and it allows only asynchronous JavaScript to reduce loading time. It basically shows only the textual outline of the page.
Participants and effects of AMP globally
According to the reports published by Google, there are over 600 million AMP documents exist over the internet in more than 104 languages. Publishers like Washington Post have noticed 23 percent increase in mobile search users who return in a period of 7 days and approx 88 percent improvement in loading time in comparison to traditional pages. Other global companies like eBay, Pinterest, WordPress and Reddit are also using the system to save resources.
In India, only few publications that are complying with the requirements of AMP pages. According to Google, Zomato has experienced a decrease in page load time from average 3.8 seconds to less than a second on AMP pages. Google is also approaching web developers in different categories like travel, recipe, general knowledge, and entertainment to encourage them to use AMP technology.
Google has also launched YoutubeGo for Indian customers which based on the similar concept of reducing mobile data consumption.
To get news on WhatsApp, just send 'Start' to 09729997710 via WhatsApp