Delighted by reading the news? Well, start saving your hard earned money as the products will be out by the second quarter of this year. As per the report by Ming-Chi Kuo, an analyst from 'KGI Securities', Apple is coming up with three new tablets in 2017.
Earlier also, Kuo has made many predictions relating to advancements and products release of Apple. Thanks to his strong networking and connections with the suppliers.
What can the models?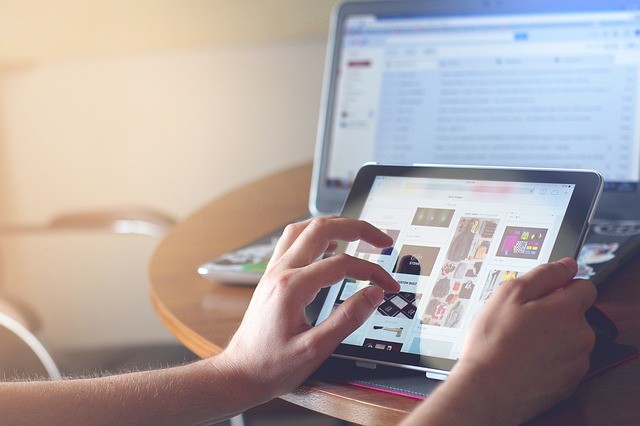 Source Image
The analyst predicts the three new gadgets to be:
1. An updated version of 12.9-inch iPad Pro.
2. An iPad Pro with a screen size between 10 to 10.5 inches.
3. An affordable 9.7" iPad.
The first two iPads with larger screen size are expected to run on Apple A10X SoC chip, an improved version of currently employed Apple A10 SoC chip in the iPhone 7. The third product that is the low-price 9.7" iPad would be powered by Apple A9 SoC chipset.
A booster to already declined sales and revenue.
Over the last year, Apple has witnessed a significant drop in its sales. The fall in the sales and profit happened for the first time in last 15 years of Apple's history. The decline in sales has dropped consecutively from 8% to 14% in a year. It seems as if the market is already saturated with iPhones and needs something new.
Lesson to learn: Change is constant.
Upgrading yourself with time is crucial to be in the race and competition. Technology giant Apple has done it earlier too with its path breaking innovations in the world of technology. It was Steve Job who did the extraordinary work of combining a phone, a music play, and the internet to give birth to what we today know as "iPhones".
Apple knows it better that how to update itself with time. The company is expected to generate healthy revenue from the new range of tablets in the market.
And for all the readers there, be ready with your bank balance, as the product releases in the market very soon.
Share This Article With Friends
To get news on WhatsApp free, just send 'Start' to 9729997710 via WhatsApp