Applications are invited from eligible wards / widows of Ex. servicemen & Ex lndian Coast Guard personnel pursuing professional Degree Courses, recognized by the respective government regulatory bodies such as MCI, AICTE and UGC etc.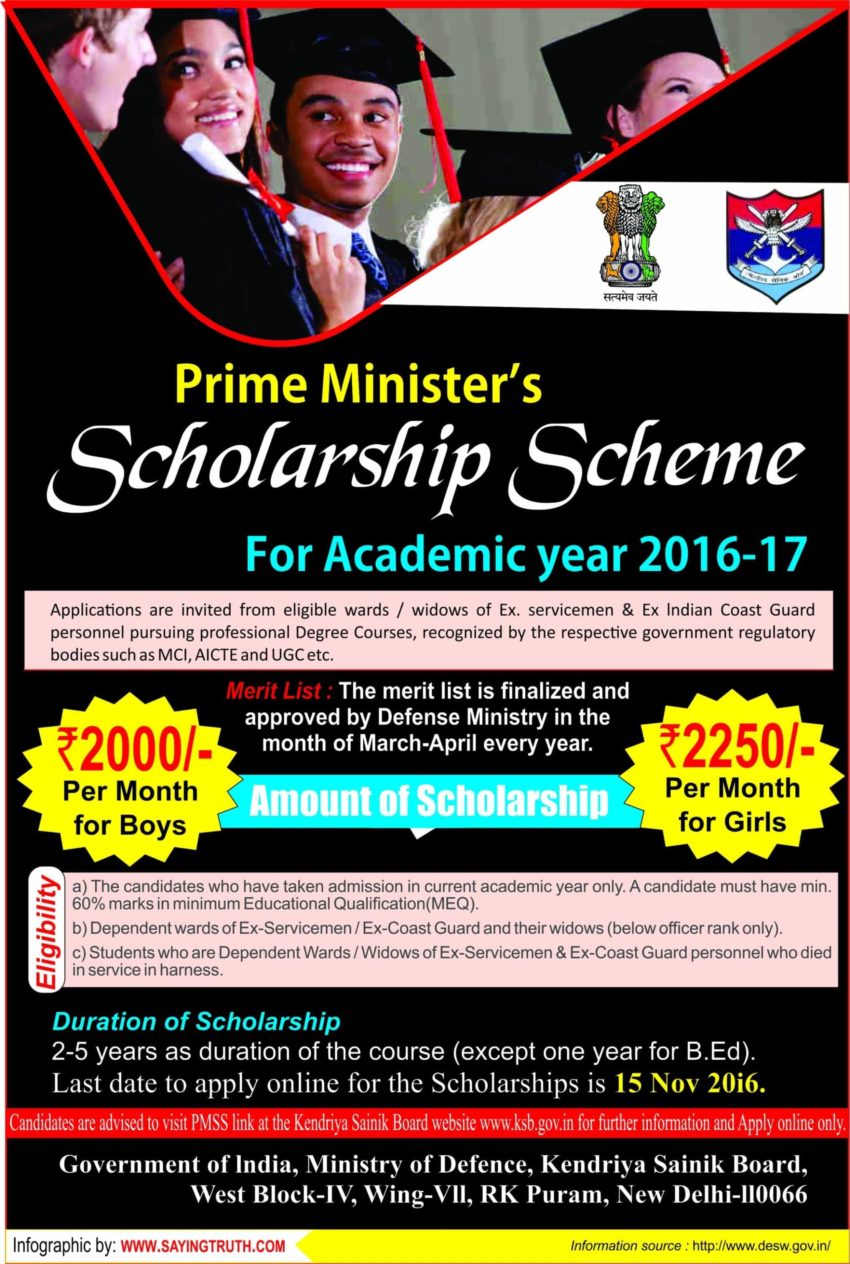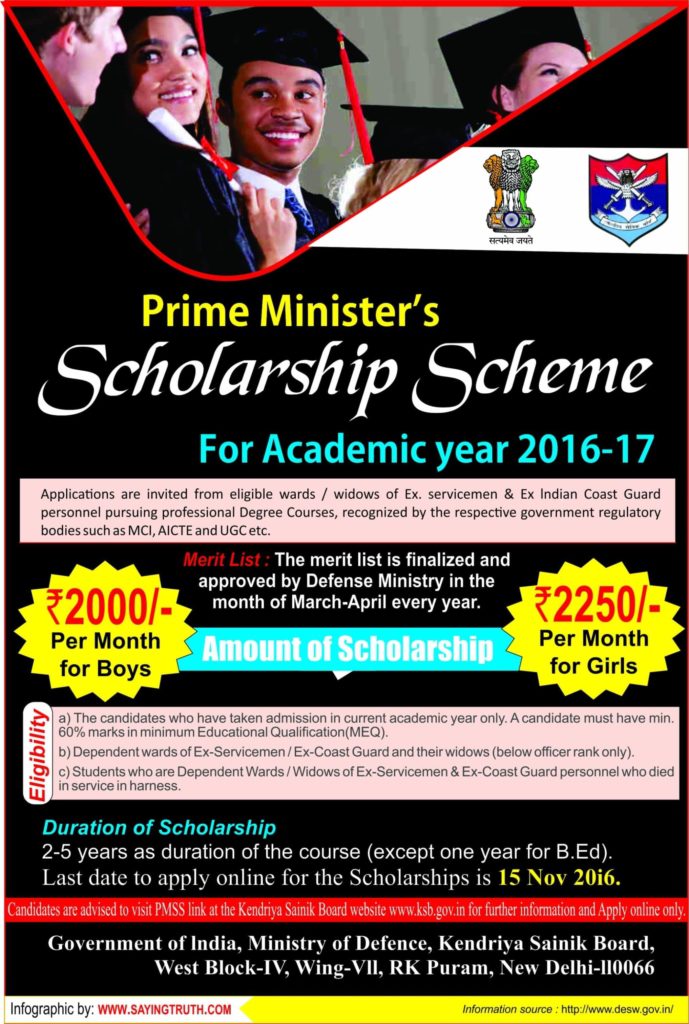 Merit List
The merit list is finalized and approved by Defense Ministry in the month of March-April every year.
Amount of Scholarship
a) Rs.2000/- per month for boys
b) Rs.2250/- per month for girls
Eligibility
a) The candidates who have taken admission in current academic year only. A candidate must have min. 60% marks in minimum Educational Qualification(MEQ).
b) Dependent wards of Ex-Servicemen / Ex-Coast Guard and their widows (below officer rank only).
c) Students who are Dependent Wards / Widows of Ex-Servicemen & Ex-Coast Guard personnel who died in service in harness.
Duration of Scholarship
2-5 years as duration of the course (except one year for B.Ed).
Last date to apply online for the pM,s Scholarships is 15 Nov 20i6.
Government of lndia, Ministry of Defence, Kendriya Sainik Board, West Block-IV,
Wing-Vll, RK Puram, New Delhi-ll0066