Your discarded plastic bags can help the under-privileged fight the chills of the shivery nights. Read on for some real inspiration –
Every single week, a group of mostly elderly members of Second Baptist Church in Union City, Tennessee meet to work with their arthritis-ridden fingers for an amazing cause. They call themselves the "bag ladies"
These women recycle discarded bags and weave them into sleeping mats for the homeless.
Janice Akin, a volunteer told that, "This is not young ladies doing this. This is older ladies with the arthritis".
How it is formed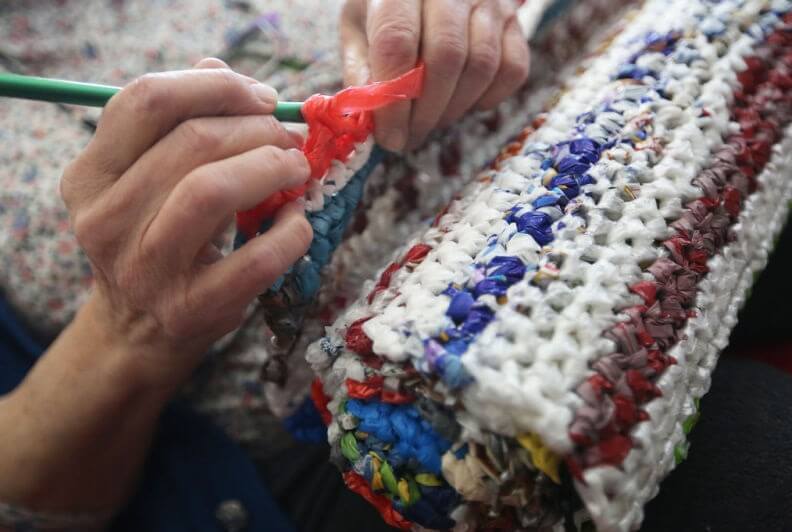 Every woven mat needs intricate work. Firstly, they form strips by cutting and rolling the collected bags that they call "plarn" (plastic yarn). After this, they crochet the strips into large rectangles. Eventually, these rectangles take the shape of a mat.
As per the reports, it takes 600 bags to make an 18 square foot mat. The group has this year used around 52,000 bags for making 88 mats.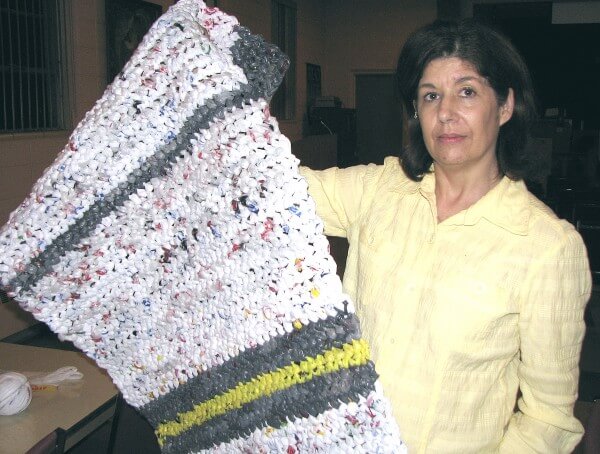 Source Image
Some of the bags were sent to Louisiana to help people who lost their homes to flooding.
Akin told, "It's addictive. It gets to the point that you do two or three and you say, 'Hey, I'm actually making a difference in someone's life,' and you want to do more".
After starting this movement about two years ago, the group has doubled in size.
This can prove to be a miraculous step in India as well where we still come across homeless people sleeping on the roads or under dilapidated shacks. So, lets take an inspiration from these "bag ladies" and put some efforts in the same direction so that no more people die shivering on the roads.
To get news on WhatsApp, just send 'Start' to 09729997710 via WhatsApp