In March 2016, the Indian government launched a special e-commerce portal for women. Dubbed as Mahila-e-Haat, the portal was aimed at generating business for female sellers across the nation. Products ranging from spices, decorative items, clothing and much more are available on the portal.
However, there have been complaints from the sellers that the website is unable to generate any revenue for them. The Women and Child Development (WCD) Ministry claims that it has generated more than 20 cr business for the sellers and it takes time for such portals to move ahead.
The portal was started with the initial investment of Rs.10 lakh from the Rashtriya Mahila Kosh which is an autonomous body under the WCD ministry for the socio-economic empowerment of women. The best part about the portal is that the sellers and service providers can register on the platform without any charges. The popularity of the portal is still an issue for which the ministry is finding some ways out.
A big step to boost the sales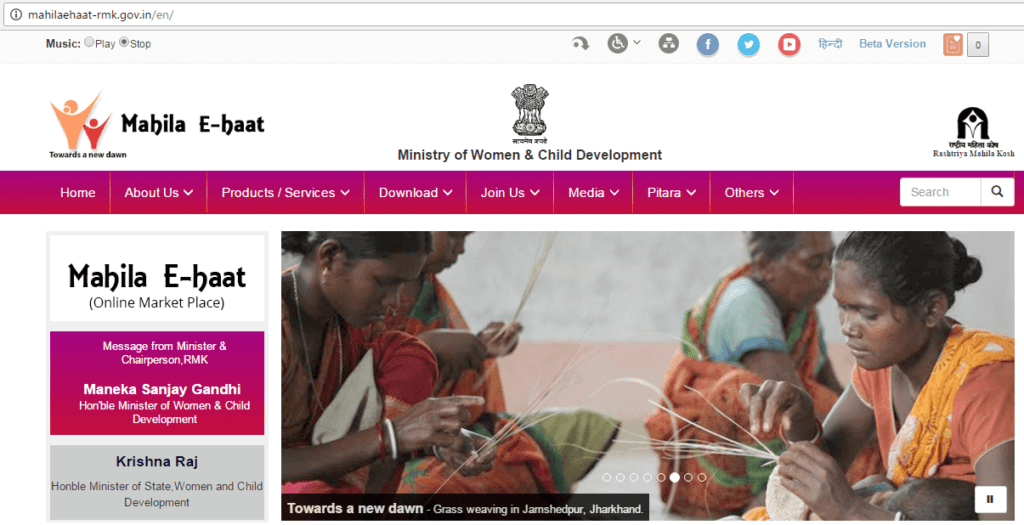 Source Image
The portal is going to join hands with two major players in the Indian e-commerce market. Amazon and Flipkart are the two companies in which the portal will get integrated into. The aim of this move is to boost the businesses of all woman entrepreneurs who are associated with the portal.
The portal sells both services like custom bakery products etc. and products like spices etc. Amazon and Flipkart are however based on the sale of products as of now. The virtual merger of the portal in these two companies will be beneficiary for the portal, e-commerce companies, and the sellers as well.
The Haat has been promoted as a part of three different initiatives on Indian government that is 'Make in India', 'Digital India' and 'Stand Up India'. The portal still needs a lot of work on the User Interface front as it is not that attractive as the other e-commerce portals.
Also, the ministry has to work on the social networking with the people around the country so that they can know more about the Haat.
To get news on WhatsApp, just send 'Start' to 09729997710 via WhatsApp