It is a known fact that our soldiers tireless and bravely work in extremely hostile conditions to keep our country safe. From scorching hot deserts to snow-clad mountains: the Jawans of the Indian Armed forces suffer all kinds of extreme weather while diligently fulfilling their duty.
As per media report (Nov. 2013), Army has provided Swiss winter gear including trousers, jackets and gloves to jawans deployed in places such as Siachen Glacier to enable them to brave temperatures that go even below minus 50 degree Celcius and each set costs over Rs. 35,000, Army sources said.
As per another report, Soldiers deployed ahead an altitude of 14000 feet — in Siachen, Kargil and at other high altitude locations —are given Super High Altitude clothing which consists of 55 items.
Out of 55, 22 are one-time issue items, such as a down jacket or a sleeping bag, issued to an individual soldier & not recycled thereafter: 9 out of these items are imported. The rest 33 items are unit issue items, such as special tents and ice axes: 11 of them are imported.
These imported items are mostly made in China, although they are supplied by many foreign firms from Australia, Switzerland, Italy, Canada, Norway, UK and Singapore.
The per year requirement of Siachen clothing for the army is around 27,000 sets. The army maintains a reserve for another year's requirement. The average shortfall of items in Siachen clothing is between 5-10 per cent every year which is replenished from the reserves.
But, The students of the Technological Institute of Textile & Sciences, Bhiwani decided to put their minds together and come up with a unique solution that would make life easier for our brave soldiers.
After working extremely hard for a year, these students have developed a special jacket which will help protect our soldiers from extreme cold temperatures in places such as Siachen.
After a lot of research and designing, the students, led by Saumen Bhattacharya of the V Wing, finally presented a prototype of their Half sleeves jacket on Sunday 18th June.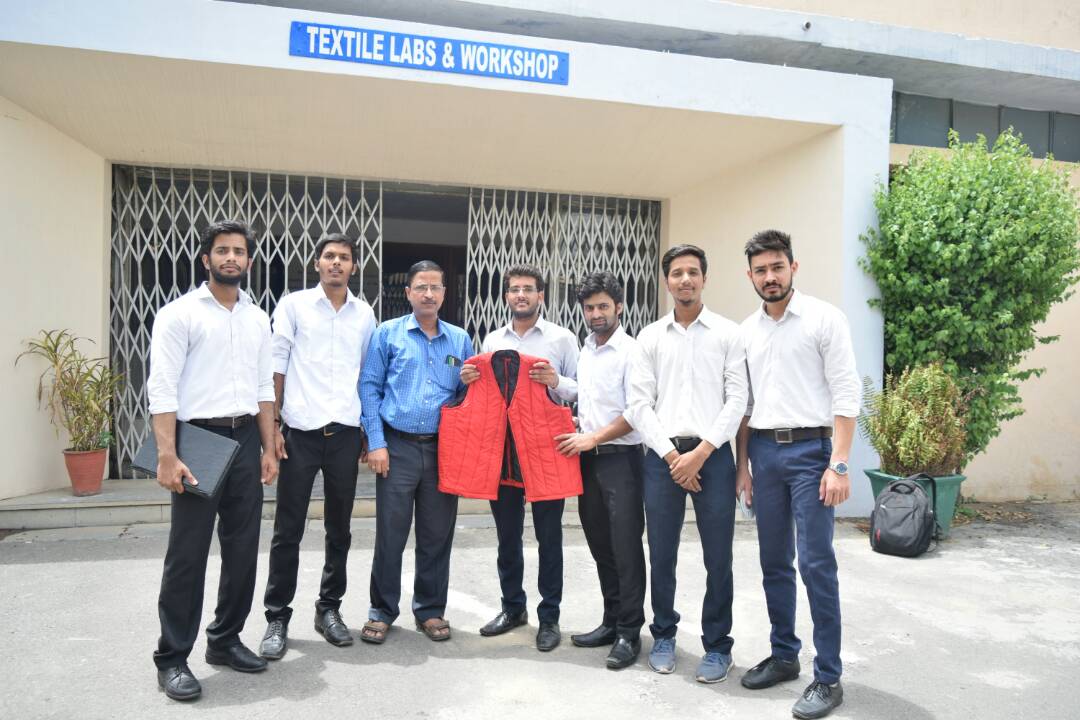 This special jacket is designed to provide relief to soldiers between the temperatures of −34°C and −51°C which are commonly recorded in places like Siachen. The unique fact about this jacket is that its mechanism is activated by the body heat of the person wearing it.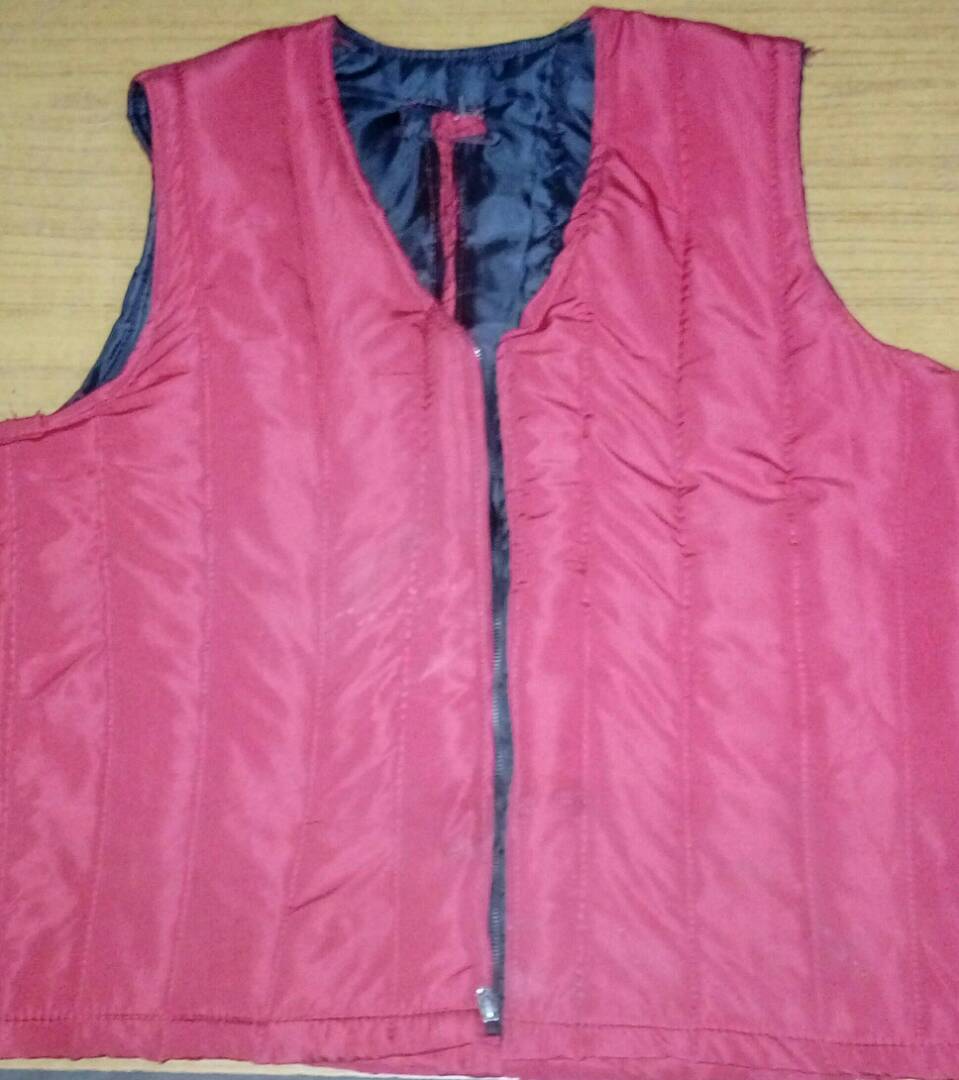 The jacket is lined with 4 layers of TEG (Thermo Electric Generator) which ensures that they get activated by the body heat of the wearer and keep him warm.
The jacket consists of 4 simple layers, namely, a wind/water-proof outer layer, an insulation layer, an electric heating layer, and an inner layer.
The TEG layer is designed to supply 2.74 V of charge which is supplied to the heating layer and provides much-needed warmth to the wearer. As a result, the jacket can be used in absolutely cold conditions without needing to hook up any external power source (as the TEG layer derives its energy from the body heat of the wearer).
As a result, this jacket is much lighter compared to the ones that are currently in use. Conventional jackets used by soldiers require the use of a battery as a power source which greatly adds to its weight.
However, this new jacket developed by the students weighs merely 685 grams owing to its battery-less design.
Currently, it costs around Rs 15,000 to make one jacket. However, the students said that even if the volume of orders goes up to 30 jackets, the cost can come down to as low as Rs 3000 per jacket.
The bulk manufacturing will help them optimize their production assembly and will make this jacket much cheaper than any imported alternative currently used by the armed forces. Indeed, this is a brilliant example that espouses the "Make in India" vision of our honorable Prime Minister Narendra Modi.
The group of students that successfully designed this jacket include Rohit Sharma, Rupesh Walia, Sachin, Sahil, Ashwani, Brajesh, Dinesh, and Deepak Bharadwaj. We are proud to see the efforts put by these students into ensuring a comfortable experience for our brave Indian soldiers.
Share This Article With Friends
Click to Download Saying Truth App