For able-bodied male citizens of Switzerland, it is mandatory to serve in the army. If someone refuses to do so or found unfit for the service, he has to pay 3% extra taxes on his income till he reaches the age of 30.
Only disabled males are exempted from the taxes. However, Swiss army till date was rejecting anyone who was on a complete vegan diet and does not even wear leather products.
Being Vegan is not practical
The main excuse that the Army gave for not accepting the Vegan lifestyle in the army was that it is not practical to accommodate a small number of vegans in the army and put additional cost related pressure.
In most of the rejected cases, the Army marks the vegan person doubly unacceptable that means he can neither serve in the army nor in the civil services which are totally unacceptable.
The case of Antoni Da Campo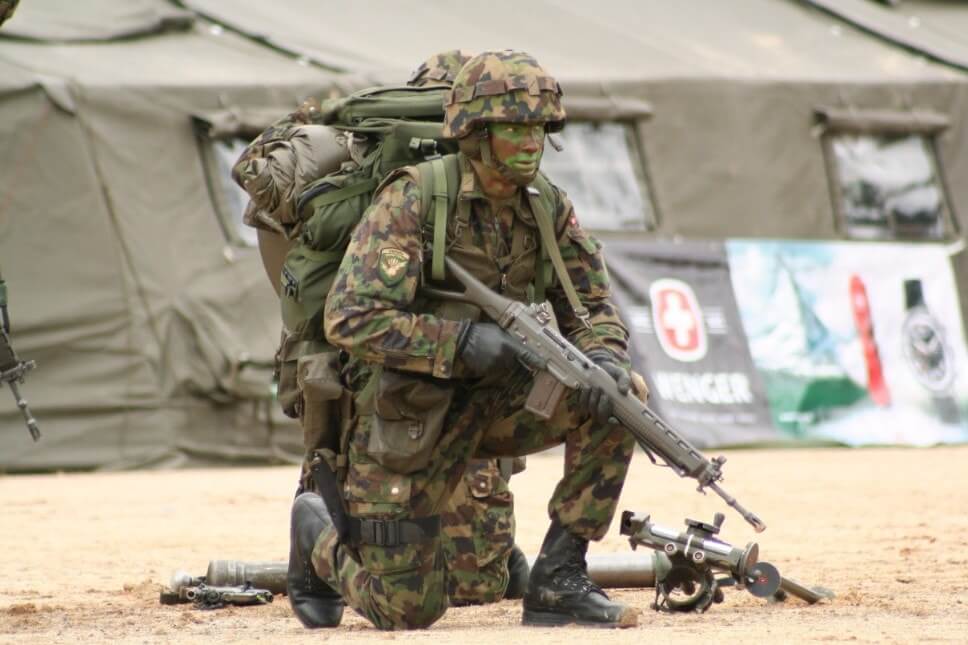 Source Image
Mr. Da Campo was very motivated to join the army. He passed his physical and mental tests with flying colors to join the army. However, the army declared him unfit due to his vegan lifestyle.
In the first case he filed against the army, he argued that he is ready to pay for the boots and other synthetic material that does not use leather. Even then, his application was rejected by the lower court.
Also Read: Vegetarian food is healthier than non-vegetarian food: Study
He filed the second appeal in the higher court to counter the decision. He said in his petition that it is unfair to declare him unfit just because of his lifestyle as he passed his physical and mental exams. He also said that paying an additional tax will be constitutional discrimination on the basis of his philosophical beliefs.
The court, after hearing the arguments from both sides, ordered them to resolve the issue via discussions. The army finally reversed the decision and will now allow anyone with a vegan lifestyle to join and serve the country.
Back in 2013, a referendum was held that aimed to abolish the compulsory services in the army which as opposed by the public. An overwhelming response in favor of compulsory services came with 73% votes.
To get news on WhatsApp, just send 'Start' to 09729997710 via WhatsApp