When a child goes missing, it is a big setback for the parents. In countries like India and China, thousands of children go missing every day. Most of them are never found. Qingdao Kingtex International which sells packed drinking water in China has come up with an innovative plan.
You might have heard of the fact that in some countries like the US, the milk companies print information about the missing kids. Qingdao Kingtex International, however, moved a step further and started printing the missing child information on water bottles which sell in higher number in comparison to milk cartons.
The logistic support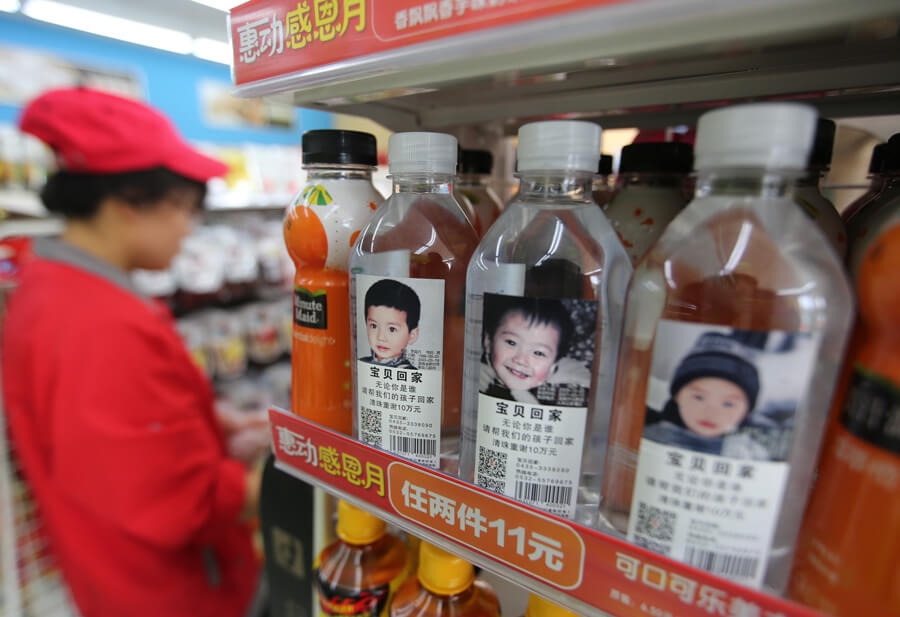 Source Image
The company started the project in July 2016 and till date has sold more than 500,000 bottles with information of 6 missing kids around the nation. Baobeihuijia (Baby Back Home) which is a volunteer group that supports parents looking for their missing children nationwide is helping in the backend logistics. These bottles find their space on the shelves in supermarkets, airports and train stations.
Also Read: Read, How a Canadian App is helping Refugees in Finding Basic Amenities !!
BaobeiHuijia is one of the leading organizations that help parents to find their children. They have reunited 1700 families but they still have 31000 cases pending. The organization was formed in 2007 and they are working day and night since then.
Situation in India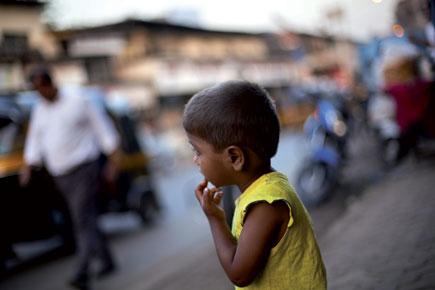 Source Image
The stats about missing children in India are really heartbreaking. Every year more than 1.7 lakh children go missing and one 1 out 3 child gets to meet the family again.
The data that is available with the home ministry states that the number of untraced children has increased in 2015 by 84 percent in comparison to 2013 which is really alarming. 55% of the untraced kids are girls and government fears that most of the untraced kids are either pushed into begging or prostitution.
In terms of missing children, Maharashtra is the worst state with over 50000 kids disappeared in 3.5 years and Madhya Pradesh, Delhi, and Andhra Pradesh have around 25000 missing children cases in the same time period. It is important for the government to start similar initiatives in the country to ensure the safety of the future generation.
To get news on WhatsApp, just send 'Start' to 09729997710 via WhatsApp