In the month of September 2016, Apple launched the new iPhone models 7 and 7 Plus. There are a lot of features in both the handsets that make them special and worth buying. Even though the products made by Apple are highly sophisticated and have to pass several tests before being shipped, there are some issues that may occur on the go. One of such issues is the non-functional home button.
In the past few years, Apple gathered a lot of data about the manufacturing as well as damaged mobile phones. The company found out that after display damage the majority of the complaints were about the non-functional home button.
There are many reasons which may cause the Home button to stop functioning and the user thus has no way to access the information on the phone.
What is the solution offered by Apple?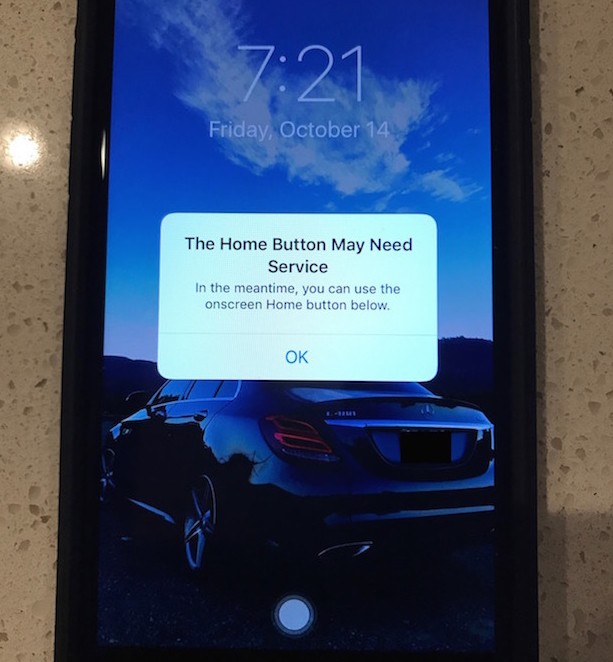 In the new iPhone and iPhone 7 Plus, the company has finally added a solution for the issues related to Home button. The designers and developers at the company have added a new virtual alternative of the button. According to MacRumors which is an Apple-tracking website, informed its followers about the new feature.
Also Read: Samsung to 'dispose of' recalled Note 7 and Nature won't be Happy
The website stated that with the launch of new iOS 10 in place, the phone displays a message that says "Home Button may need service" and "Onscreen Home Button" is active. In any case, where the main Home button fails to work, the user can access the phone using the virtual button. It is located right at the bottom of the screen in the center.
What else is changed?
In the new handset, Apple has introduced a new pressure-sensitive Home button that uses haptic feedback to mimic the traditional button presses.
While the virtual button is technically inaccessible, it can be accessed once the main Home button stops to function. The virtual Home button also vibrates the phone when pressed that informs the user that it is functional.
As always, with a new feature, new rumors pop up and when it is about Apple, rumors are bound to come along. Now the technology experts who follow Apple products are claiming that Apple may ditch the physical home button completely in coming variants and move to glass buttons completely. If this happens, it will increase the working area of the screen. However, Apple always manages to surprise with one or the other feature in the phones so making any speculations just based on one feature will not be wise.
To get news on WhatsApp, just send 'Start' to 09729997710 via WhatsApp