In a recent surprising yet very bold step, Hon'Ble Prime Minister of Mr. Narendra Modi announced that the Rs.500/- and Rs.1000/- notes that are in circulation in India will have no trading value. The notes can be exchanged or deposited in the bank accounts.
For exchange there is a cap of Rs.4000/- however, there is no limit on the cash deposit in bank account. There are two reasons which the government gave for this decision.
The first reason is the black money. It is hard to digest the fact for most of us that any small or large amount kept at home or somewhere else which is unaccounted and untaxed is considered black money. In just one step, all those have more than 2.5 lakh cash at home that has never been taxed is just a piece of paper now.
Fake Indian Currency Notes are a major issue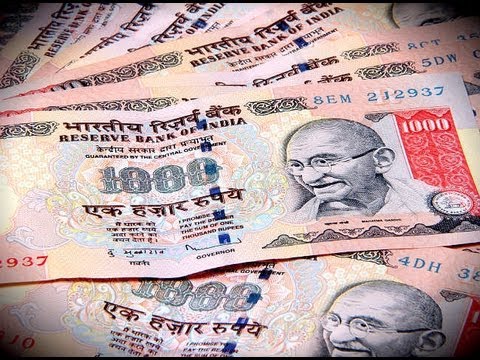 Source Image
The second and very important reason is the fake currency. We all have seen it at least once in our lifetime and because the fake notes are generally available in larger denominations, we lose at least Rs.500/- just because it is fake.
The bank and the government are not responsible for changing it as A Currency note is a legal tender issued by Reserve Bank of India and if it didn't issue that particular 'note' they are not liable for it.
Involvement of Pakistan
In the past decade, the amount of fake currency has increased in India. In a report submitted in 2013, by Indian security agencies, it was made clear that most of the fake currency is getting printed in Pakistan.
The National Investigation Agency carried out an extensive forensic analysis that revealed that the paper and ink used to print counterfeit currency is an exact match of Pakistan's currency.
The NIA found that the printing mechanism used to print the FICN (Fake Indian Currency Notes) is similar to the currency printing machine which can only be owned by a country or a state.
In the forensic investigation, NIA didn't find any other country's involvement in printing FICN. The paper used in printing those notes was also linked to Pakistan.
D-company and LeT also involved in circulation
A parliamentary panel was informed that the volume of FICN that was pumped during the year 2010 was between 1500 and 1700 crore. In 2012, it rose to 2500 crore which is a heavy 55 percent hike.
In that particular report, the involvement of Dawood Ibrahim's D-company was also mentioned. It was clearly written that the D-company is actively involved in the FICN trade. The lawmakers were also informed that the FICN has a massive importance for terrorist activities in India.
So much so that David Headley was believed to have used Rs.2 lac worth counterfeit notes during his several trips to India.
One LeT operative Abdul Karim Tunda who was arrested in August 2013 informed the investigation agencies that he was involved in FICN trade. His job was to collect, disburse and push FICN in Indian economy.
He also revealed that the counterfeit notes were not only supplied to India and Bangladesh but also to Holland, Singapore and UAE.
Official Press Release by Finance Ministry
In a press note issued by Finance ministry over the cancellation of high denomination notes, the reason of FCIN was explained in detail. The ministry said that in the first look the FCIN and original notes look same to a layman. These FCIN are mainly used to fund terrorism and drug trafficking. It is also evident that high denomination notes are stored as black money as well.
The ministry said that new currency notes of Rs.500/- and Rs.2000/- denomination will come in circulation from 10th November 2016. The circulation of Rs.2000/- notes will be monitored carefully by the security agencies and RBI so that any attempts to use them for illegal purposes can be avoided.
To get news on WhatsApp, just send 'Start' to 09729997710 via WhatsApp