The economic relationships between India and China have been mostly in good terms. Being one of the biggest market of electronic goods and other products, China has become the favorite market for wholesale buyers and importers from India.
According to the recent reports, the import has increased from China in September 2016 and reached to $5.4 billion. India is exporting goods worth $922 million as well.
The ongoing campaign to boycott Chinese products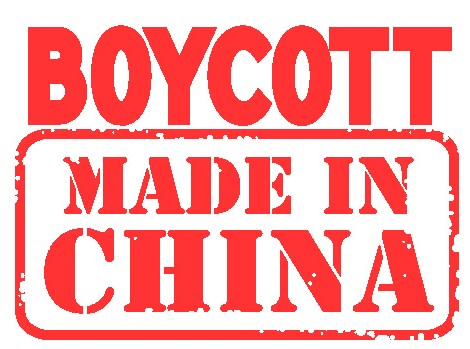 Source Image
Global Times, which is a Communist Party's official tabloid, said in an article that regardless the passionate campaign running across the nation to boycott Chinese goods, the Chinese export to India has increased. The Indian Govt. have never been condemned the Chinese goods are the electronics sales are all time high.
Zhen Bo who is a Scholar at Center for South Asia-West China Cooperation and Development Studies at Institute of South Asian Studies in Sichuan University wrote on the problems faced by both the countries due to several boycott events.  He said that in the past one year there were two major campaigns against Chinese goods.
Also Read: 15 Amazing Facts About India That Will Surely Make You Feel Proud
The first event took place in April 2016 when China refused to say anything on the probe against Azhar who was a terrorist. The second event took place in July 2016 when China denied supporting India in NSG. Now, just close to festival season the Chinese products are again a target point.
Zhen also said that as the economic cooperation between the countries increases, more opportunities will open for the citizens of both the nations. Indian is a big potential market and the number of mobile phone users and online shoppers are increasing at a very fast rate. The new business standards in India have made Chinese companies keen to invest in India and such campaigns may harm the investment as well.
Hu Weijia who is one of the most prominent reporters in China wrote that the campaigns against Chinese products are getting more hype these days. He said that such moves will only harm the bilateral ties between the two countries.
The overwhelming growth
Even though there has been a lot of noise against the Chinese products, the campaign seems to have miserably failed. Xiaomi announced recently that it sold half a million phones only in a matter of three days on three different e-commerce websites that are Flipkart, Snapdeal, and Amazon India. It is high time that the Govt. of India take some steps to stop such campaigns so that the bilateral relationships between the two nations do not get affected.