Are you aware that : almost 1.5 lakh people in India need a kidney but only 3000 of them receive one. 90% of people on the waiting list die without getting an organ.
India's annual liver transplant requirement is 25,000, but we manage only about 800. Shocking! Isn't it?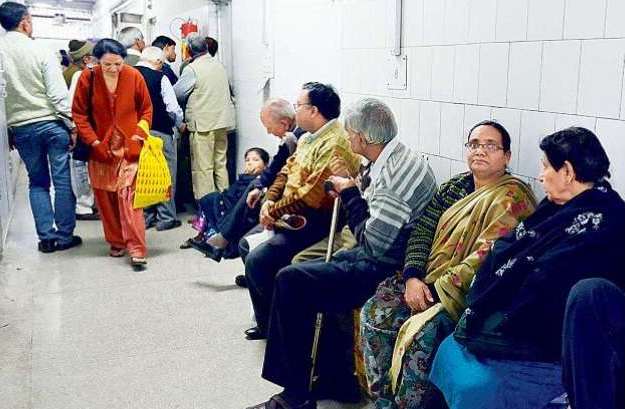 Source image
Have you ever thought that there can be an Organ Donation Day as well? Well, many of us are unaware of this fact. We only realize this when it is us who needs a unit of blood, sometimes a part of a liver or a wait for a kidney to be replaced.
Also Read: Dr MSG's Skin Bank, Sirsa starts receiving Donations 
Living Related Donation
Living Unrelated Donation
Deceased Cadaver Donation
A person when alive can donate parts like blood, bone marrow, kidney and portions of liver, lungs and pancreas.
After natural death, eyes, heart, bones, and cartilage can be donated. But if a person's death is considered to be a brain death, there are a lot of things that he/she can donate that may include all of the ones already mentioned and many more.
There are other factors that are responsible for the donation of organs. They may be as follows:
Average Transplantation time taken in the process by different organs
When can an organ from a deceased donor be removed
Who can donate
Though there has been a change in time and the world has moved forward in the path of enlightenment, people still believe in things that were told and believed hundreds of years ago.
Also Read: Your blood can grant a new lease of life to someone
Let us talk about some myths and the facts lying behind them.
Not only heart, kidney and eyes can be donated, but there are a lot of organs that can be donated that includes bone marrows, tissues and liver as well.
It was once believed that one cannot live a healthy life after donation. But it was proved to be false. With healthy food intake and proper sleep, one can maintain a normal life.
That the body of the donor will be disfigured was an early belief. But this is not true as everything remains as it always was even after donation.
What about Awareness ?
Many promotional activities and awareness camps along with functions and felicitations are organized to give a rise to the rate of organ donation in the Nation.
But unfortunately, the rate is still low as these practices of healthcare, counselling and education is directed at individuals or small groups rather than the population.
Organisations Working Actively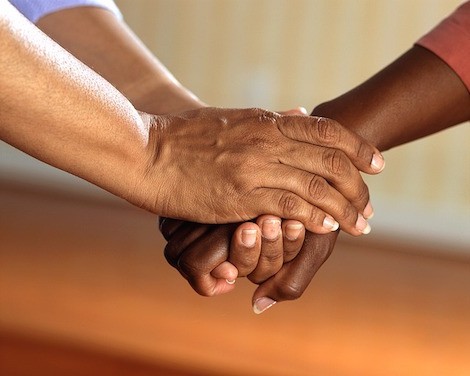 Also Read: Dera Sacha Sauda volunteer from Italy donates Kidney; Saves Life of Patient
In its purpose to inspire people under the guidance of Saint Dr Gurmeet Ram Rahim Singh Ji Insan, as a part of the numerous welfare campaigns supported by Dera Sacha Sauda, organ donation campaigns are also launched by the organization to promote the noble cause of organ donation. Dera Sacha Sauda is promoting organ donation campaigns by ensuring that people pledge for blood donation, eye donation, dead body donation, kidney donation, and other such donations.
Donate Organs Save Lives is an independent online platform to further the cause of cadaver organ donation in India through educating the public about the importance of organ donation. We aim to help build a nationally coordinated approach to spread and gather information about organ and tissue donation for transplantation in India.
3) MOHAN Foundation:
MOHAN Foundation is a not-for-profit, non-governmental organization started to promote organ donation in 1997 in Chennai by philanthropists and medical professionals led by Dr. Sunil Shroff. The mission of MOHAN Foundation is to ensure that every Indian who is suffering from end stage organ failure be provided with the 'gift of life' through a life-saving organ.
DORSO is an acronym that stands for Deceased Organ Retrieval Sharing Organization. This is an autonomous and recognized agency for the Delhi State Deceased Organ Retrieval Transplant Authority. It has a specific role to monitor, evaluate, appraise, and disseminate to the Delhi State Health Department on the periodic status of implementation of the cadaver program
Organ donation is all about giving life – life that only YOU can choose to give to help the thousands of patients waiting for an organ or tissue transplant.
Like this story? Have something to share? email: saying.info@gmail.com, or Join us on Facebook (Saying Truth) and Twitter (@TheSayingTruth).
To get news on WhatsApp, Just send text 'Start' to 097 29997710 via WhatsApp.