Sirsa, 14th August –
On the auspicious occasion of the upcoming Independence day and Birth Day of the Revered Saint Dr. Gurmeet Ram Rahim Singh Insan aka MSG, the crores of followers of Dera Sacha Sauda organised a massive plantation drive across the world.
Over 7 million saplings were planted in one day as a part of this drive.
The Revered Saint inaugurated the drive by planting a sapling near the Shah Satnam Ji Dham at 7 am in the morning on Saturday (Aug 14, 2016).
Also Read : Live your life in some other body- Donate organs and save life!!!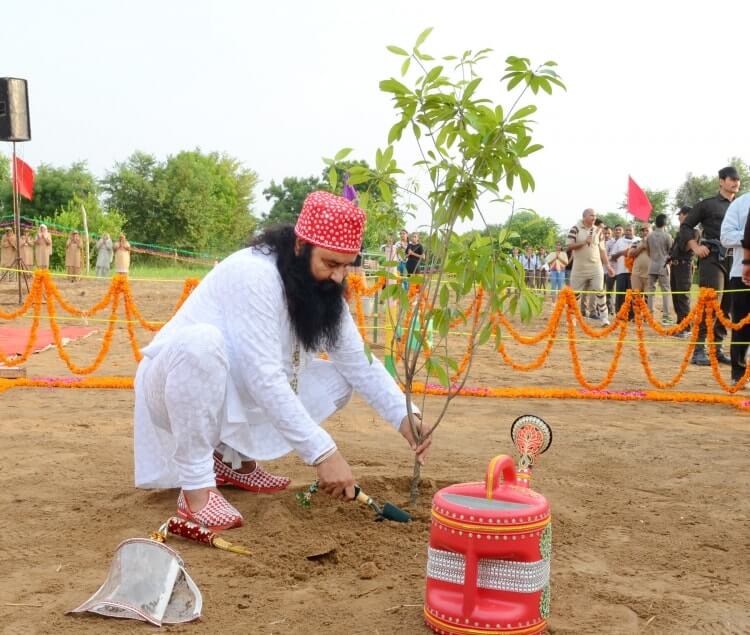 Source
As soon as it was inaugurated, the plantation drive was undertaken simultaneously in the nation as well as in other countries like Australia, Canada, New Zealand, United Arab Emirates, United States, Italy, Germany, Kuwait, Nepal, England, and other parts of the world.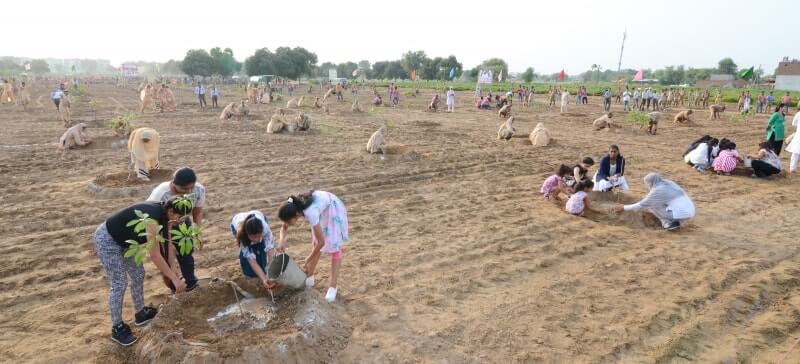 Source
The volunteers were teeming with immense enthusiasm. In various states of the country like Haryana, Punjab, Rajasthan, Uttar Pradesh, Delhi, Madhya Pradesh, Maharashtra, Uttarakhand, Himachal Pradesh, etc. duties were assigned to people on the block level.
Volunteers organised the plantation drive in schools, colleges, cremation centres, religious places, as well as on the sides of streets and canals.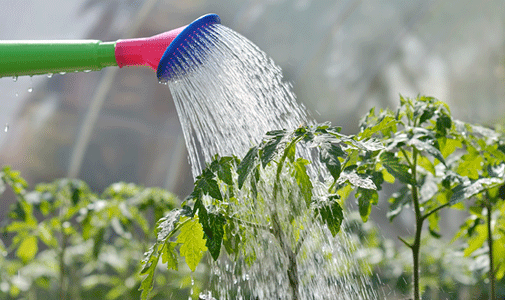 Source
The Revered Saint granted his blessings to the volunteers participating in the drive and told them to also ensure that the plants are also watered regularly and cared for.
Also Read : Swachh Bharat Abhiyaan Gets a Push with this viral Video
The Saint had a free-wheeling interaction with the media where he answered a variety of questions.
Why the Independence Day was chosen for tree plantation?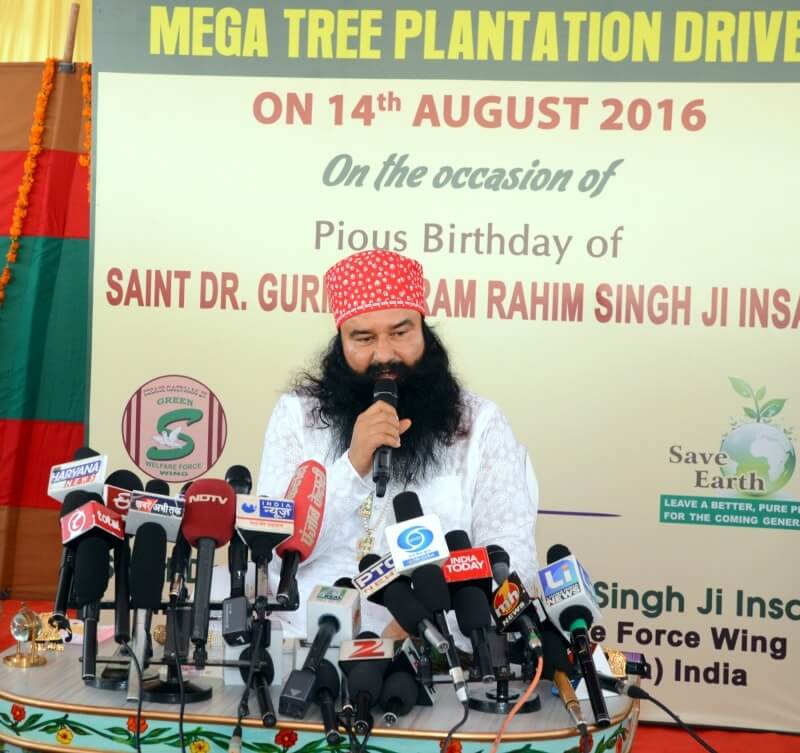 Source
MSG said that his birthday coincided with India's Independence day. When his fans and followers told him that they wanted to present him with a gift on this occasion, he asked them to present him with the gift of plantation that could be of benefit to the entire world.
Mostly medicinal plants and trees bearing fruits were planted as a part of this drive so that it could be beneficial to the atmosphere as well as provide fruits.
The Dera has been organising such plantation drives for years. Of the 32.33 million plus plants planted by the Dera Sacha Sauda so far, over 76 percent are surviving.
The Revered Saint said that that whenever anyone needs to commemorate an occasion, they should plant a sapling and make a blood donation as well. This is an act blessed by God. Such beliefs should replace the superstitions prevalent in society.
What is your take on the poor performance of Indian athletes in the Rio Olympics?
and
Why your contribution to sports and organ donation is ignored and people with no track record are made to champion such causes by the government?
Regarding the disappointing performance by Indian sports persons at the Rio Olympics, he said that there was a dire need to understand the reasons that despite policy level initiatives, the grassroots impact was less.
MSG Saint said that India's talent pool is very deep and the rural areas of our states are grossly overlooked in our talent hunt. People who do not have a track record are being handed over the causes on a platter. Sports and healthcare were two fields that needed to be rid of politics and corruption.
The system needs to involve drug free sports icons as talent scouts and champion the cause. That, MSG said, is the actual way in which a so called Brand Ambassador needs to function instead of movie stars who know nothing of sports.
Also Read : Your blood can grant a new lease of life to someone
MSG observed that Actors merely talking about Olympic medals was not going to deliver results, the Brand Ambassadors needed to engage hands on and volunteer their time for free for the causes that they claimed to espouse. Also, the patriotic sentiment needed to be nurtured by them,
The same model could be used for agricultural development, where MSG lamented that people who have no hands on experience in farming were championing causes like agri – development. The experts could be learned tech experts or even experienced farmers.
The policy of chasing people only with a so called face value as Brand Ambassadors was not going to work, as they had no track record as grassroots motivators. Involving people with proven track records could make the government's vision of grassroots change more result oriented.
Also, the players needed to be given better facilities and that talented players needed to be provided with encouragement and assistance. MSG himself has mastered 32 different sports disciplines and is a coach on the international level.
The girls of his organisation have been the world champions in yoga, and have won about 30-35 international medals. Other trainees of MSG have won international golds in ThrowBall and Roller Skating.
On Kashmir and Pakistan and recent attacks on Amarnath yatris
On a specific query about the recent events in Kashmir and the Pakistani hand in fomenting trouble, MSG observed that violent terrorists could meet their end at the hands of security forces, or they would go on with their pattern of mayhem and violence against innocent lives.
The religions made a clear distinction between forces of humanity and selfless love for all versus the demonic brutality in the name of religion. The Islamic religion preached mercy and compassion as a cardinal rule.
The violence against innocent Amarnath pilgrims was most despicable act of cowardice in that light, because everyone has a right to profess their respective faiths.The brave are defenders of the innocents and do not unleash their power on the hapless, he said.
Like this story? Have something to share? Email: saying.info@gmail.com, or Join us on Facebook (Saying Truth) and Twitter (@TheSayingTruth).To get news on WhatsApp, just send 'Start' to 097 29997710 via WhatsApp.
DOWNLOAD 'SAYING TRUTH' APP ON YOUR MOBILE