The Government of India has several schemes which can greatly benefit citizens. However, a lot of people aren't aware of a lot of schemes which prevents them from taking advantage of them.
Therefore, we decided to put together a list of some excellent schemes that the government has launched for people:
Let us find out more about these schemes in detail (List of schemes).

Let's start the list with the scheme that made it into Guinness Book of World Records.
This scheme led to the opening of nearly 11.5 crore bank accounts in the shortest period of time.
The scheme's vision is that every citizen of India must have a bank account.
Key Points
Launched on 28th August 2014
Slogan – "MeraKhata, BhagyaVidhata"
Every person opening a bank account under this scheme will get an insurance cover of up to INR 1 lakh
A life insurance cover of Rs 30,000 is provided to those who opened their bank accounts before 26th January 2015
5000 overdraft limit for Aadhar and Ru Pay Debit card holders
A monthly remuneration of minimum 5000 provided to the correspondents who provide the last link between the bank and the account holders.
The government of India demonetized Rs 500 and Rs 1000 notes on 8th November 2016 in order to curb fake notes and to crack down on black money. Along with that, the government has launched a massive push towards digital money transactions in order to promote convenience and transparency.
The Digi Dhan Vyapar Yojana is a scheme launched for merchants and shopkeepers across the country in order to enlist their support in pushing for digital payments. Under this scheme, the government shall provide rewards and cashbacks to merchants who encourage digital payments at their shops.
Key points:
Digital transactions between Rs 50 to Rs 3000 are eligible under this scheme in order to encourage the poor and the middle-class to switch to cashless payments
The scheme provides for cash back awards worth approximately Rs 340 crores to merchants and consumers across the country
Merchants who encourage digital payments stand to win awards ranging from Rs 2500 to Rs 50,000 on a weekly basis
The grand prizes offered to merchants and shopkeepers under this scheme are: Rs 50 lakh (1st prize), Rs 25 lakh (2nd prize) and Rs 12 lakh (3rd prize)
Payments made using Rupay cards, UPI (unified payment interface), USSD (unstructured supplementary services data), and AEPS (Aadhar-enabled payment service) will be eligible for rewards under this scheme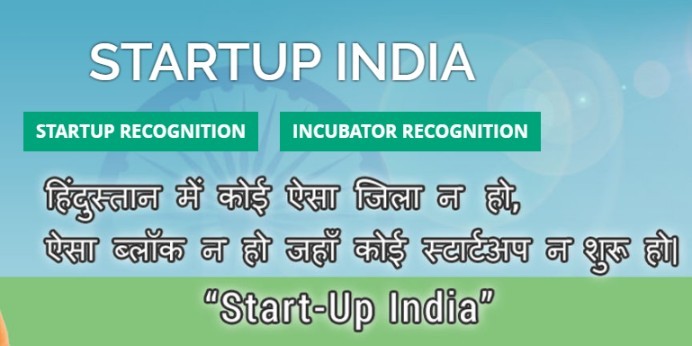 On January 16th 2016, PM Narendra Modi announced a bunch of schemes and benefits to promote the eco-system of start-ups in India.
Key Points 
Compliance Regime based on Self-Certification
Legal Support and Fast-tracking Patent Examination at Lower Costs
Relaxed Norms of Public Procurement for Startups
Faster Exit for Startups
Providing Funding Support through a 'Fund of Funds' with a Corpus of INR 10,000 crore
Credit Guarantee Fund for Startups
Tax Exemption on Capital Gains
Tax Exemption to Startups for 3 years
Tax Exemption on Investments above Fair Market Value
Organizing Startup Fests for Showcasing Innovation and Providing a Collaboration Platform
Harnessing Private Sector Expertise for Incubator Setup
Building Innovation Centres at National Institutes.
The National Apprenticeship Promotion Scheme (NAPS) aims to provide industrial training to workers in the country and to improve the quality of their skills. Under this scheme, training shall be provided to youth in suitable fields and the government shall also help the secure job placements.
The government aims to create over 50 lakh trained apprentices under this scheme by the year 2019-20. For this purpose, an amount of Rs 10,000 crore has been earmarked.
Key Points:
Scheme aims to boost the number of apprentices in technical jobs in India and to also improve their quality
Thanks to NAPS, employers in India will have access to a large pool of trained apprentices which will help fulfill a talent gap
This scheme will greatly help in reducing unemployment in the country by providing training and suitable jobs to the youth
This scheme also aims to encourage employers to hire apprentices. To achieve that goal, the government shall cover 25% of the monthly stipend paid to an apprentice by an employer.
The Pravasi Kaushal Vikas Yojana (PKVY) aims to provide skill development for Indian youth which is at par with international standards. The purpose of this scheme is to help and train young Indians who wish to travel and work overseas. The training provided under this scheme will ensure that Indian workers have skills of international quality and will help them ensure higher wages and living standards.
Key Points:
The scheme will be implemented through the National Skill Development Corporation and its various partner organizations.
Under PKVY, certificate courses in soft skills will be provided to youth at a nominal rate.
About 50 skill development centers will be set up to roll out training programs under this scheme.
The courses offered include language and orientation which will be provided before the overseas departure of the trainee.
The government shall also provide scholarships to deserving candidates on completion of successful training.
The micro and small enterprises sector is one of the most important ones in the Indian economy. Small traders keep our country running and help provide us with goods and services that we need on a day-to-day basis. As a result, this is also a segment that is vulnerable to market fluctuations especially when they have to compete with larger and richer multinationals.
Small businesses depend on micro-financing in order to fund their daily needs. This credit is provided by dedicated micro-finance institutions which include banks and NBFCs.
MUDRA, which stands for Micro Units Development & Refinance Agency Ltd., is an organization thats responsible for providing funding to these Microfinance institutions. Through the PMMY, the government of India aims to help small business in getting easier access to credit by funding micro-finance institutions.
Key Points:
This scheme seeks to target micro and small businesses whose credit needs are less than Rs 10 lakhs
Loans under PMMY are available at bank branches across the country to eligible applicants including individuals, proprietary companies and partnership firms
The loans will be disbursed under 3 categories: 1. Shishu (loan amount under Rs 50,000), 2. Kishor (loan amount between Rs 50,000 to Rs 5 lakhs), and 3. Tarun (loan amount between Rs 5 lakh and Rs 10 lakh)
About 97 nodal officers have been appointed across the country to help loan applicants and handle their grievances under PMMY
Under this scheme, loans of about Rs. 1 lakh crore have already been disbursed across India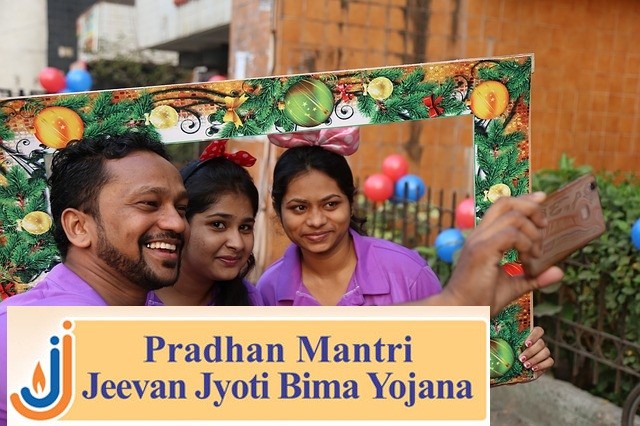 This low-premium insurance scheme is linked to the above mentioned Pradhan Mantri Jan DhanYojana.
Key Points
Age limit – 18-50 years.
Premium payable is INR 330 per annum This is less than one rupee per day.
Coverage of 2 lakh in case of death due to any reason.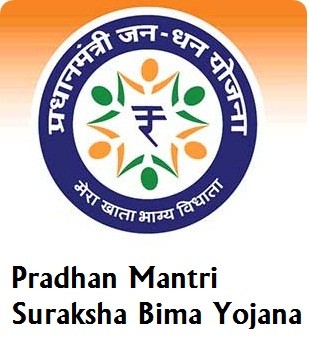 Launched under Ministry of Finance, the scheme aims to provide insurance to subscribers in case of an accident.
Key Points
Accidental insurance with a premium of Rs. 12 per year.
Senior citizens are among the most vulnerable groups in our country. After people retire, they have no source of income except their savings. This makes them dependent on their children who sometimes are not very supportive or unable to cover the expenses of their old parents. In order to support people above 60 years, the Indian Government has launched the Varishtha Pension Bima Yojana (VPBY) 2017.
Key points:
Thanks to the VPBY, the government-owned Life Insurance Corporation of India (LIC) will provide a guaranteed 8% return for 10 years to money invested by senior citizens.
Even in case of a fall in interest rates, the beneficiary will still continue to get an 8% return. The difference in interest shall be funded by the government through a subsidy
Beneficiary needs to be 60 years or older to avail of benefits under VPBY.
A senior citizen can withdraw their pension under this scheme on a monthly, quarterly, 6-month or annual basis based on their preference.
The quality of service and safety offered by Indian Railways has greatly improved over the last few years. It is now a piece of cake to make a ticket booking online from the convenience of our computer or mobile phone.
In order to protect the interest of passengers, the government has launched the Indian Railways Passenger Travel Insurance Scheme. This scheme provides passengers the option of getting insurance for their rail travel at an extremely nominal rate. This ensures that in case of any accident or unfortunate event, the passenger will be financially secure and protected against any damage or injury.
Key Points:
Under the Indian Railways Passenger Travel Insurance Scheme, insurance cover of Rs 10 lakhs will be provided by paying a nominal premium of just 92 paise.
The insurance can be purchased by paying a premium while making a ticket booking on the IRCTC website
The scheme covers all passengers paying a premium regardless of whether their tickets are confirmed, RAC or wait-listed.
Under the Indian Railways Passenger Travel Insurance Scheme, insured passengers or their nominees will get Rs 10 lakhs in case of death or complete disability and Rs 5 lakhs for partial disability. Also, the insurance cover pays up to Rs 2 lakhs for hospitalization expenses
Along with train accident, the Indian Railways Passenger Travel Insurance Scheme also protects against terrorist attacks, dacoity, rioting, shootouts and arson.
Farmers are the backbone of our country. Indeed, it is only due to them that we are able to enjoy food on our plates everyday. With fluctuating seasons, the farmer is India goes through a lot of risk and hardship in order to provide us with our food.
Therefore, the government of India launched the Pradhan Mantri Fasal Bima Yojana (PMFBY) for the benefit of farmers across the country. It is a crop insurance scheme which protects farmers and provides them with financial help in case their harvest is destroyed due to rains, pests, or any natural calamities. The government has bench-marked Rs 16,700 crore for the successful implementation of this scheme. The best part about PMFBY is that, unlike previous crop insurance schemes, there is no cap or limit on the reimbursement that will be paid to farmers.
Key Points:
There will be a uniform premium of only 2% to be paid by farmers for all Kharif crops and 1.5% for all Rabi crops, while for annual commercial and horticultural crops it is only 5%.
The insurance covers crop damage arising out of numerous causes such as wars, variation in season, riots, theft and even damage by domestic or wild animals.
This scheme will also help in stabilizing the income of farmers and will ensure a greater credit flow to the agriculture sector.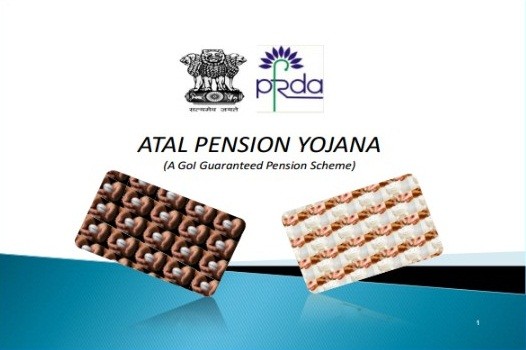 This scheme is for those who are working in any unorganized sector. It is administered by PFRDA (the Pension Fund Regulatory and Development Authority) and is a replacement of the obsolete Swavalamban Yojana (NPS) National Pension System Lite.
Key Points
The subscribers of this scheme will receive a fixed monthly pension ranging from INR 1000 to INR 5000 at the age of 60 years depending upon their contributions.
Age Limit – 18-40 years
Subscriber needs to contribute for a minimum of 20 years and the pension payment will begin when he/she turns 60
Government of India has decided to contribute either INR 1000 annually or 50% of the subscriber's contribution (whichever is lower) for a period of 5 years. However, this provision is only for the people who are not income tax payers and who have joined the scheme before 31st December 2015.

A small deposit scheme for the girl child, but a giant leap for female betterment in the rural areas.
Key Points
Upper age limit of opening this account is 10 years. The government has provided a relaxation of one year in the upper age limit for those who have opened the accounts till 1st December 2015.
Deposit limit –INR 1000 to 1.5 lakh
Interest rate – Interest rate for financial year 2015-16 is 9.2% which is promised to increase every year.
Maturity period – 21 years from the date of account opening
Minimum lock-in period: 11 years
This is an agriculture irrigation scheme aimed at providing much needed help to the lifeline of this country, i.e. farmers.
Key Points
The scheme aims at providing irrigation facilities to each and every village of India by converging and integrating all ongoing irrigation schemes formulated by various ministries
1000 crore allocation for financial year 2015-16
Centre-State funding ratio will be 75:25 and in case of north eastern and hilly regions it will be 90:10
Launched by NDA Government in December 2000, this scheme aims to aid about 10 million of the poorest families.
Key Points
Helping the most economically weak class
Provision of 35 kg rice and wheat at INR 3 and 2 per kg respectively
One crore of the BPL families covered
Further expanded by additional 50 lakh people each in 2003 and 2004

This marvellous scheme did wonders for the healthcare of all government employees.
Key Points
Started by the Indian Ministry of Health and Family Welfare in 1954
Under the scheme, comprehensive medical care facilities are provided to Central Government employees and their dependents
Currently the scheme is only in 18 cities
All Central Govt. employees, except the ones working with Railways and Delhi Administration, along with all pensioners and their dependents are covered under this scheme.
National Health Protection Scheme (NHPS)
Access to affordable healthcare in our country is very difficult, especially for the poor. In order to tackle this situation, the government launched the National Health Protection Scheme (NHPS) on the occasion of India's 70th Independence Day.
The seriousness and concern of the government in providing affordable healthcare to the poor is evident from the fact that Rs 24,000 crores will be spent by the Centre on this scheme over 5 years. The National Health Protection Scheme is expected to mainly help and cover the needs of Below Poverty Line (BPL) families.
Key Points:
Under National Health Protection Scheme (NHPS), health coverage of up to Rs 1 lakh will be provided for poor families in India by the government
It is expected that this scheme will greatly benefit about 10 crore BPL families in the country
Under NHPS, senior citizens will receive an additional coverage of Rs 30,000 over and above the Rs 1 lakh provided by the scheme.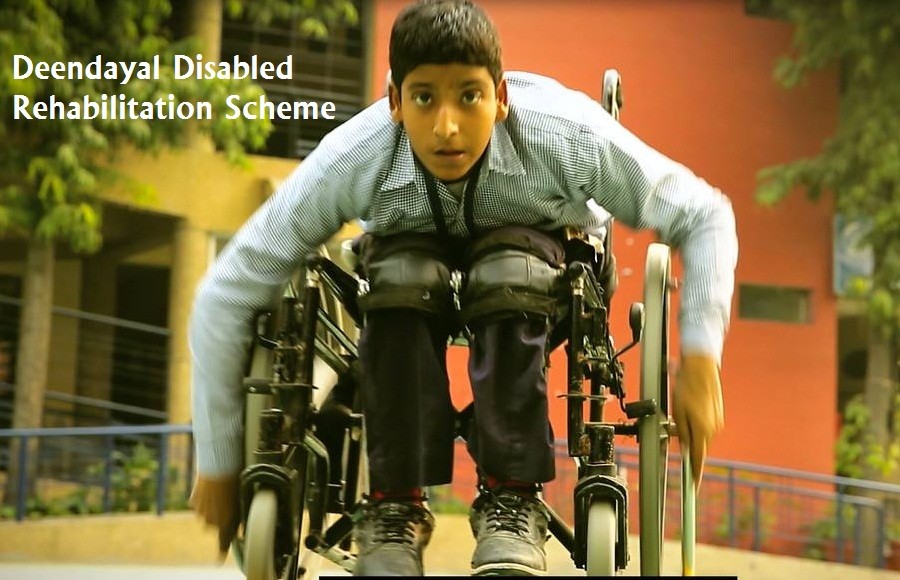 This scheme aims at creating a society where differently abled people are provided with an enabling environment to ensure equal opportunities and empowerment.
Key Points
Providing grant-in-aid to NGOs for everything from vocational training and special schools to community based rehabilitation and social equity
The maximum level of support that the government can provide is up to 90% of the eligible amount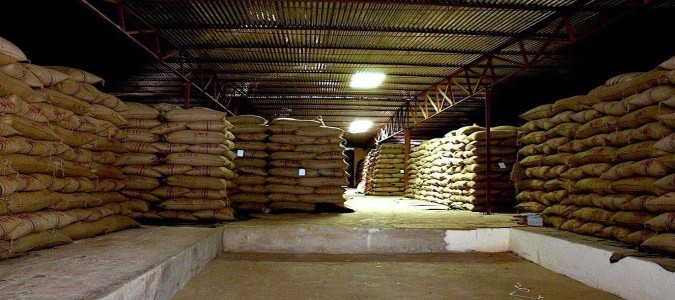 From 1 April 2014, this scheme has been merged in Integrated Scheme for Agricultural Marketing (ISAM).
This scheme aims at creating scientific storage facilities in rural areas to aid the farmers in storing their farm produce.
Key Points
Helps in safeguarding farmers' produce and agricultural raw inputs
Enhancing farmers' marketability by grading their farm produce
Standardization and quality control of farm produce
Launched by Ministry of Rural Development in 1985, this scheme aims at financially helping the poor in constructing their homes themselves.
Key Points
Previously known as Indira Awaas Yojana
Financial aid of INR 70,000 and INR 75,000 provided to poor families in plain and difficult areas respectively for constructing their own homes.
Pradhan Mantri Awas Yojana 2017 for Middle Income Group (MIG)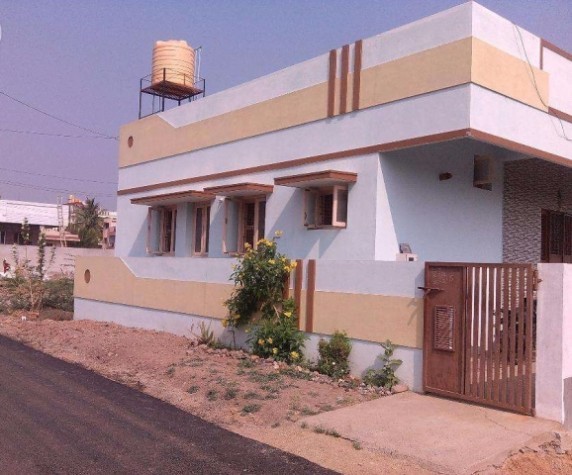 The Pradhan Mantri Was Yojana is one of the pioneering schemes launched by the Indian government to provide affordable housing to people. In 2017, the Indian government extended the scheme for Middle Income Group (MIG) citizens with a household income of up to 18 lakh per annum.
The subsidy offered under this scheme will help households reduce the equated monthly installments (EMIs) which they pay on their housing loans.
Key points:
Available for all those who've availed of a home loan before 1st January 2017
Interest subsidy of 4% for MIG-1 group (income under Rs 12 lakh/annum) and 3% for MIG-2 group (income under Rs 18 lakh/annum)
Subsidy will help households save up to Rs 3 lakhs on their home loans
Along with households, single unmarried individuals are also eligible for subsidy under this scheme
Government has tied up with 70 banks and financial institutions to provide subsidy benefits. Also, there will be no processing charge for loans under this scheme.
In order to be eligible, the beneficiary or his family should not already own a house anywhere in India

Launched by Ministry of Women and Child Development in 2010, this scheme aims to help pregnant women.
Key Points
Providing cash incentives to pregnant women for improved health and nutrition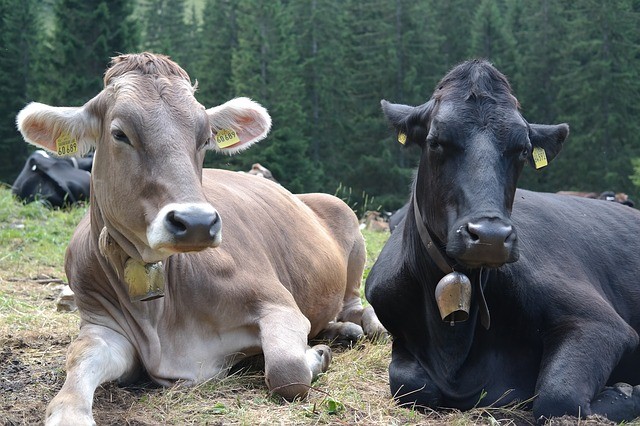 The scheme enables dairy owners and farmers to get their livestock insured.
Key Points
Aims at protecting the farmers from the loss of income in case of death or illness of their livestock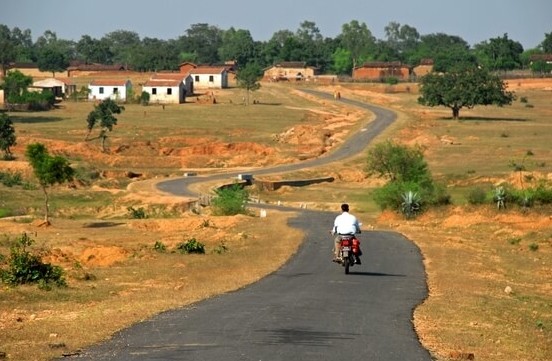 Launched in 2006, this scheme by Ministry of Rural Development, guarantees employment to members of rural families.
Key Points
Legal guarantee of 100 days of unskilled employment in each financial year to at least one adult member of each rural household
The working member will be entitled to at least INR 120 per day, which is the minimum wage as per 2009 prices, during the period of employment
Project Saksham aims at the overall empowerment and development of youngsters. It helps them make self-dependent and aware citizens.
Key Points
Aids boys between the age of 11 and 18
Spreading awareness of cleanliness, nutrition, sexual and reproductive health among teenage boys
Career skills to the boys above the age of 16 through National Skill Development Program

The Union Government launched Pradhan Mantri Ujjwala Yojana (PMUY) for providing free of cost LPG (cooking gas) connections to women from BPL Households. The tagline for the scheme is Swachh Indhan, Behtar Jeevan.
Key facts
Under PMUY, each of the beneficiaries will receive monetary support of about 1,600 rupees to get a connection of cooking gas. It includes administrative cost, pressure regulator booklet and safety hose.
The scheme seeks to empower women and protect their health by shifting them from traditional cooking based on unclean cooking fuels or on fossil fuels to clean cooking gas.
It will be implemented over three years' time frame namely in the FY 2016-17, 2017-18 and 2018-19.
UJALA – National LED programme
The National LED programme of the government of India is called UJALA which stands for Unnat Jyoti by Affordable LEDs for All.
Under this scheme, the government aims to distribute low-cost and power-efficient LED bulbs to people around the country in order to help reduce their electricity consumption and to protect the environment.
Key Points:
LED bulbs distributed under this scheme will help consumers in reducing their electricity bills and will allow the government to reduce India's carbon emissions.
Under UJALA, power-efficient LED bulbs of 9W will be provided to people for a subsidized price of just Rs 85.
The monitoring of LED distribution can be done through a dedicated website called delp.in
The distribution of affordable LED bulbs will be done at electricity bill payment centres, designated EESL stalls and through specially organized weekly markets.
These government schemes aim to greatly improve the life of every citizen in our country. Now that you know about these scheme, we hope that you will be able to enjoy their advantage to the fullest.
Do check this link regularly as we will keep this article updated with any new scheme launched by the Government of India.