Independence Day which falls on 15th August is one of the proudest occasions for every Indian. On this day, we remember our freedom fighters and our brave soldiers thanks to whom we are able to live in a free country.
Independence Day is also an occasion to reflect on what we are doing for our country as citizens.
The Panchkula District Administration in Haryana has come up with a novel way of celebrating 15th August this year.
Green your district
In preparation for the Independence Day celebrations, the Panchkula administration has initiated the "Green your district" program. Under this initiative, over 5000 trees have been planted within the entire district.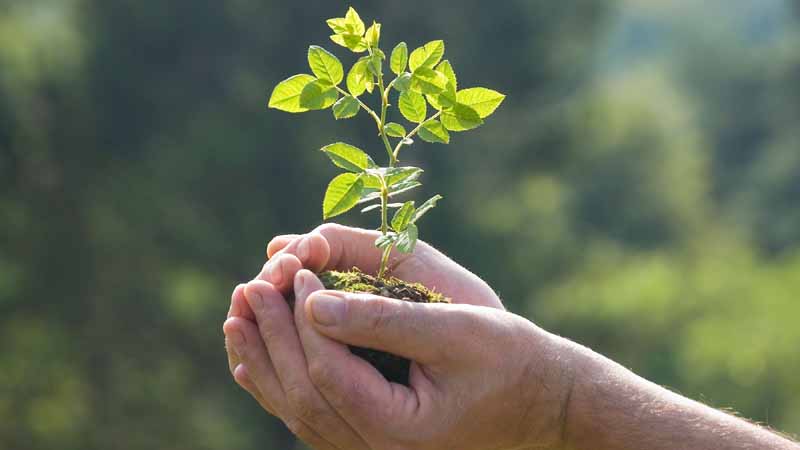 The district administration has now appealed to citizens to become a part of this initiative. To encourage the youth to participate, the administration has launched an activity called "selfie with tree".
On Independence Day, youth are requested to plant a tree and click a selfie with it. These photos will be displayed at the main parade grounds in Panchkula on a large screen during Independence Day celebrations.
How to participate in "selfie with tree"
First of all, you'll need to plant a new sapling in a place of your choice. While planting the tree, take out your phone and click a selfie.
Then, send that photo to the Panchkula District Administration through WhatsApp on the number 7087204521
While sending the photo, please ensure that you mention your name and the location where the selfie was clicked and the tree was planted
Once your selfie is sent succesfully, it will be displayed with several others on a large screen during the Independence Day celebrations at the parade ground. There is no greater moment for an Indian to be honored in such a way for helping plant trees and doing their duty as a citizen
Initiative for the environment
The Panchkula District Administration said that any tree plantation campaign can only be successful when all people, especially the youth, participate wholeheartedly.
As part of the "Green your district" initiative, the Panchkula District administration has roped in government employees and students of anganwadi schools to plant trees within their respective compounds.
The District Administration also said that a person's job doesn't end with merely planting the trees. Rather, taking care of these saplings and protecting them as they grow is an essential part of this campaign.
Tree plantation to celebrate Independence
A similar unique program has been happening at the Sirsa-based Dera Sacha Sauda since years. In order to celebrate Independence Day and the birth of Saint Dr. Gurmeet Ram Rahim Singh Ji Insan, lakhs of devotees plant saplings each year not just in India but also around the world.
In fact, over 3.2 crores saplings have been planted until now by Dera volunteers across the globe. And their celebration doesn't just end with planting: over 76% of these trees have grown into full fledged trees that provide fruits and shade to millions of people.
Saying Truth take
We salute this absolutely novel way of celebrating Independence Day. Rather than seeing it as a holiday, the youth of our country should get involved in such novel programs and become active citizens.
Trees are literally the source of life on this earth. They help preserve our environment by reducing the amount of carbon dioxide and are also responsible for keeping the air fresh and clean.
Therefore, on this Independence Day, we appeal to all of you to plant a tree and celebrate this joyous occasion that makes every Indian proud.
                      (Input by Mr Charan Singh from Panchkula)
Share This Article With Friends
Click to Download Saying Truth App