Contrary to popular belief, gardening or creating a terrace kitchen vegetable garden is not a herculean task, rather it is quite simple if done with some planning and the best part about having your own vegetable garden is that home grown vegetables are fresh, taste delicious, are free from chemicals and are good for health.
So without further ado, let us talk about some of the really interesting and eye catching ways to plant the veggies on the terrace.
Creating a Garden in Bottles and Pots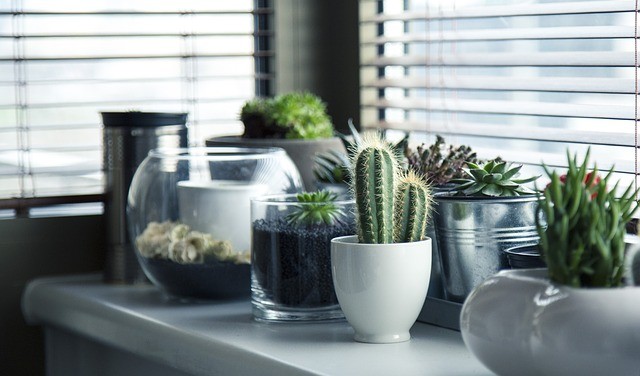 Source Image
You can plant almost any vegetable in containers and pots. It is important that you choose large and deep pots as they offer better drainage and heat resistance than thin and poor quality plastic pots.
Also Read: 6 Incredibly Healthy & Healing Medicinal Herbs You Can Grow at Your Home
Soil: Also, while growing you terrace Kitchen Garden in pots and with bottles, using normal garden soil won't be such a good idea. Use a good quality potting mix for productivity and healthy growth of plants.
Vegetables that can be grown in pots include Tomatoes, Cucumbers, Radishes, Carrots, Beetroots, Potatoes, Onions, Beans, Garlic, Chillies, Eggplants etc.
Creating Raised Beds

 Source Image
A raised bed garden is fundamentally not different from a regular garden. A raised bed terrace garden is a stylish and alluring kind of terrace garden and in this style of terrace garden, you'll be able to grow a lot more vegetables than in pots or containers. Also, raised bed style of gardens doesn't require a lot of maintenance and care, they are cheap and your vegetables will thrive better in them.
You can easily find special raised beds in well-stocked hardware stores or you can even shop for them online. Making your own raised bed is also quite easy. The only thing you need to ensure before installing a raised bed is that the terrace below it should be waterproofed efficiently.
Also Read: Top 7 Mobile Apps by Government to make the Farmers more Empowered
Soil: The perfect soil for a raised bed terrace garden will be a good mix of garden soil, ripe, manure and compost. Also, make sure to prevent your garden soil from the infestation of voles and pests.
Integrating a Vegetable Patch on the Terrace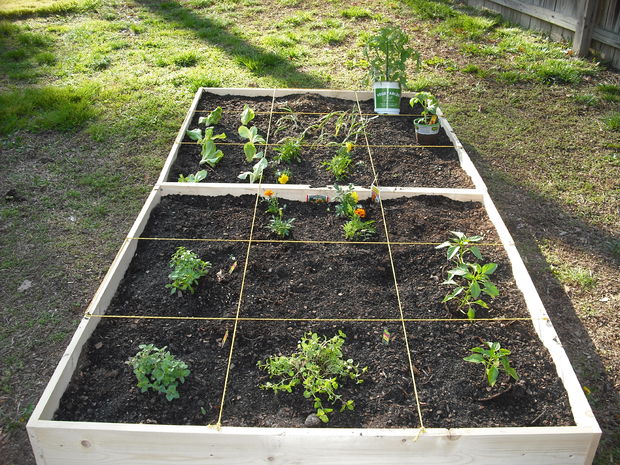 Source Image
If you have a large rooftop, you can integrate a vegetable patch on it and grow veggies on the surface. It is quite similar to making a usual garden bed.
Soil: The integrated patch can be filled normally with soil like any other regular garden bed and an addition of compost works as the perfect fertilizer.
Planter Boxes

 Source Image
Flower boxes and planters can also be used to create fantastic terrace gardens. You can either set them on the floor or hang them from a railing. How you use these boxes for creating a garden is totally up to you.
Also Read: Environment Care: Zero Waste Produced in Japanese Town Kamikatsu
Soil: Ordinary garden soil is not recommended for these boxes. A compost rich soil or quality potting mix, on the other hand, works like a charm. Fertilizing this kind of a garden is important to improve productivity, but fertilization varies from crop to crop. Green leafy veggies don't require that many fertilizers, whereas tomatoes and peppers are heavy feeders.
Plants: Plants for Flower Boxes include Cucumbers, Tomatoes, Garlic, Chillies, Herbs, Radishes, Bush Beans etc.
Optimizing Vertical Space

 Source Image
You can double up the garden space on your terrace by smartly utilizing the vertical area. You can grow vines and shrubs like beans, squashes, gourds and varieties of tall tomatoes near railings and walls. This way they'll grow upward, will get the support they need and save a lot of space. You can also use old shelves to keep pots or invest a little in pot holders.
Tips for your Garden
Use organic and good quality fertilizers regularly to fertilize your garden. With a little bit of online research, you'll find out what fertilizers you should feed to the type of vegetables that growing on your rooftop.
Water your plants regularly and in right quantities
Check plants regularly for pests
Clip and trim the vegetable plants regularly to keep them in good shape
Make sure you position your vegetable plants in such a way that they receive ample sunlight. However, if you live in an area where the sun is too strong, it advisable to provide afternoon shade for your plants.
To get news on WhatsApp, just send 'Start' to 09729997710 via WhatsApp