After a lot of suspense, the much awaited poster landed on twitter and was lapped up voraciously getting countless re-tweets and favorites. It depicts the Rajput hunk and the naughty Sard avatars of Dr.MSG. And the rest of the cast is seen with their distorted smiles. On the whole, a happy looking poster. So, part of the surprise and wait nearly ends.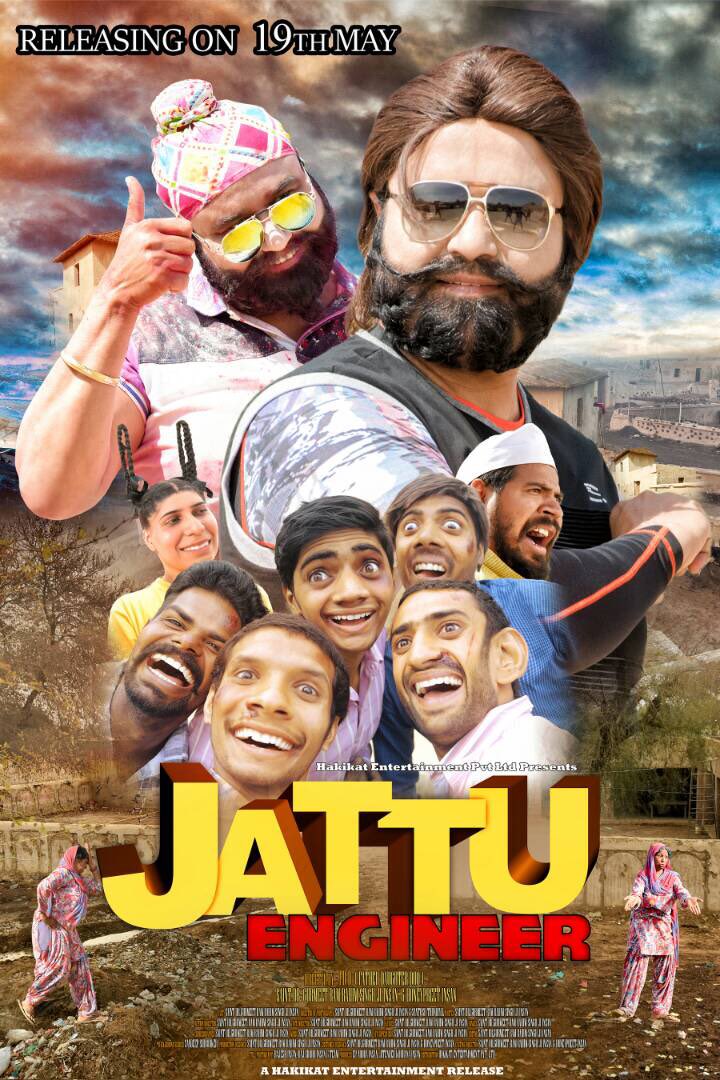 The hash tag trended real time on twitter almost simultaneous with the launch of the First Poster. And that's the stuff die-hard fans are made off. As the in-house team lovingly groomed and mentored by Saint Dr.MSG has come of age, we know that we are going to see some world class performances.
Here presenting the Releasing Date n 1st poster! Show ur excitement by making it profile pic!📸On ur mark,get set,Go!! #JattuEngineerOn19May pic.twitter.com/iu0HGr4uMi

— Dr.GURMEET RAM RAHIM (@Gurmeetramrahim) April 20, 2017
Jattu Engineer Second Poster
..And he will make you laugh out loud!
Get ready for a funny ride with
'SSS'!😂
Checkout #JattuEngineer2ndPoster pic.twitter.com/5GCLU1rz3h

— Dr.GURMEET RAM RAHIM (@Gurmeetramrahim) April 24, 2017
Even the shoot was captivating as the Father Daughter Duo of Saint Dr.MSG and Honeypreet Insan worked over time to infuse confidence into the actors, many of whom are first timers. People who could have never imagined being in a film, are actually making it big with every MSG release. Through the use of local actors and their dialects, the movie adds an authentic rustic flavor which is rarely seen in Bollywood. This is a great example that other filmmakers should emulate who are somehow stuck in the rut of recasting same old faces even for bit roles.
 The Concept of Entertainment for Social Change
The film, fifth in the series, does not have the MSG moniker attached. Jattu means earthly, rustic and yet effective. While policy makers, intellectuals and governments dither and stumble to bring about behaviour change, this film shows how simply it could be done.
Saint Dr. MSG plays the role of a Rajput Headmaster who goes to an underdeveloped village which is rife with insanitation. Not only that, there are conflicts, social evils and an air of unrest.
But the Headmaster goes about his role in a clinical manner.
Saint Insan has played another role in the film about which not much is known, but apparently that's his comic avatar which can also be seen on the poster.
The village has its own share of politics, bullies, musclemen, addicts and people gone berserk.
Highlights
Movie releases on 19th May as announced on first poster.

Directed by Father Daughter Duo

Saint Dr. MSG has  50 credits and a double role, breaking his own record of 43 credits in the last film HKNKJ.

Film was Shot in merely 15 days

Has two songs, shot in only 11 hours.

Garbage, refuse and dung was collected from 4 villages to beautify the village set.

The set was a realistically reconstructed village complete with stray animals that included camels, buffaloes, cows, donkeys, mules, poultry, pigs and the omnipresent stray dogs.
This is the 5th movie made by Saint Dr. MSG under the banner of Hakikat Entertainment Pvt. Ltd. Jattu Engineer is a clean rib-tickling comedy movie which promises to leave viewers in splits of laughter.
The unique thing about Jattu Engineer is that it shows how a comedy can be made without resorting to the use of vulgarity or double-meaning dialogues. This is a path-breaking film that the entire family can happily watch in the cinemas. Jattu Engineer also shows how a social message can be efficiently delivered through a movie while still managing to keep the viewers entertained.
Use of local rural communities
There is a unique side to Jattu Engineer. For the shoot, a functioning rural bio gas plant was set up in the village which also features in the movie. This plant not only helped in ensuring proper sanitation but also helped create revenues for the locals through the generation of fuel. This is a classic example of how movies can help impact their local neighborhoods positively even before they are released.
Through this depiction, Jattu Engineer also promotes  Swacch Bharat Abhiyan campaign.
Setting new records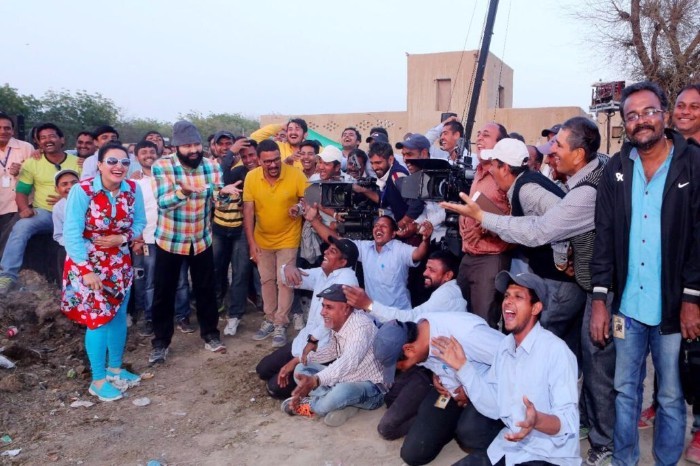 Source Image
With Jattu Engineer, Saint Dr. MSG has yet again set a new record in the film industry by completing the production of the film in just 15 days. The filming of Jattu Engineer began on 7th March and was completed by 22nd March.
In the production of the film, the versatile Saint has a whopping 50 credits to his name apart from a double role. Right from the shoot until post-production, the entire movie has been made in Sirsa, Haryana.
Jattu Engineer: story of a backward village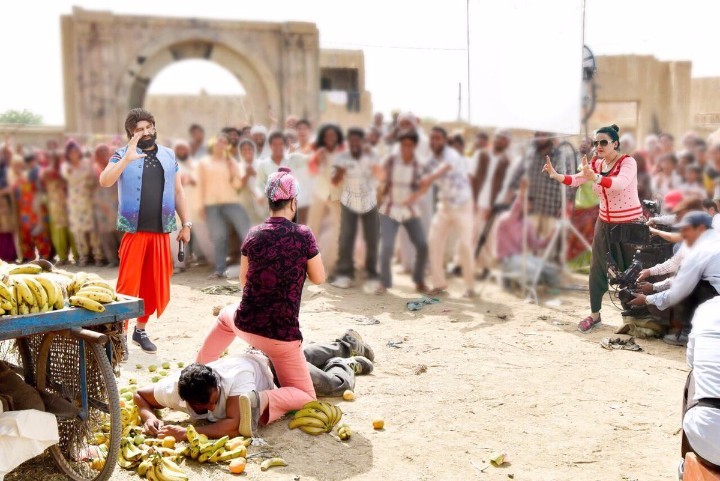 Source Image
Jattu Engineer is set in a backward village where the people are extremely lazy and are been caught up in drug addiction. The village shown in the movie has a school but no teacher who can teach. Saint Dr. MSG, the lead actor of the movie, plays the double roles of a Rajput headmaster and a mystery character. The film comically explores the endeavors of the headmaster and the misadventures of his alter ego! Happy waiting till 19th May.