In a very commendable move, the headmaster and staff of a government school in Jhajjhar, Haryana have set a wonderful example by enrolling their children into their own school instead of a private one. This is an important step towards instilling confidence among people in the quality of government schools by walking the talk themselves.
This move by the staff of a government school is an excellent and commendable initiative.
Setting an example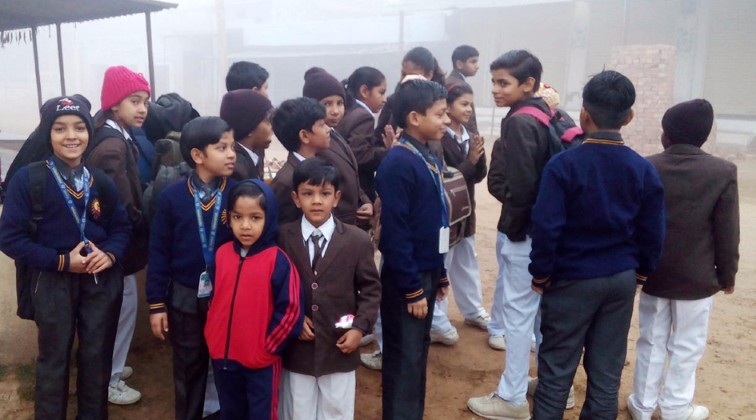 The government school in Jhajjar is located about 3 kilometers outside the city. The headmaster of the school took the first step by removing his kids from a private school and enrolling them into his own school. This inspired his staff and the teachers to do the same with their own children.
In order to combat a staff shortage, teachers of higher classes take time off during their free lectures to teach the primary class. And by enrolling their own children into their school, the staff of the government school wish to set an example for others to follow
Public servants should follow
Ordinarily, government employees tend to have a negative view of government schools and send their kids for private education. This results in a gross inequality where the children of the middle-class and rich go to private schools while government schools are seen as being for those who cannot afford a private education.
Thanks to the vision and initiatives taken by our honorable Prime Minister Narendra Modi, things seem to be slowly changing around India. This school in Jhajjar is just an example among numerous schools where the staff and management have taken extra initiatives to improve the quality of government education in the country.
Things will change faster if government servants and prominent citizens like doctors, lawyers etc. begin sending their children to government schools instead of private ones. It is extremely unfortunate when government servants, who are in-charge of policy making and improving the quality of education, prefer to send their children to private school. This is a trend that should change in order to make improve the quality of our government schools and make them more efficient.
Things are changing
Leaders around the country are taking heed of the Prime Minister's vision and have started implementing various changes to make government schools better and more accountable. On Monday, the UP Chief Minister Yogi Adityanath issued orders requiring government schools to monitor the attendance of their teachers.
In order to ensure this, the UP government has proposed pasting photos of all teachers on the walls of every classroom. Therefore, when an inspection happens, the squad can ask the children to look at the photos and tell them which teacher comes to school regularly and who doesn't. This is an extremely effective way of improving government schools and making teachers more accountable.
Similarly, another suggestion would be to include educated people from the village on the committees that monitor and suggest policy for government schools. Often, parents of children in rural areas are illiterate and are unable to express their concerns properly to the government. These educated members from a village will be able to convey the concerns and issues of parents in a more effective manner to the administration. Moreover, as they belong to the same village, their inputs will be extremely important in formulating appropriate education policies that are well-suited for the particular concerns of that area.
We hope that this commendable initiative by the headmaster and teachers from Jhajjar will inspire more public servants and other parents to start sending their kids to government schools.
Share This Article With Friends
To get news on WhatsApp free, just send 'Start' to 9729997710 via WhatsApp