The human body is made of trillions of the cell and each cell has definite tasks to complete so that we can live a fully functional and healthy life. These cells have to go under a lot of stress while fighting with different ailments, pollutants, wrong diet etc.
Even over-exercising may harm the cells in the body as well. Apart from that, the free radicals also pose a great danger to human health. These reactive molecular byproducts can damage the cells and even mutate DNA.
The scientific studies have shown that if the human body comes in contact with these free radicals for a long period of time, they can cause premature aging and a number of different diseases including cancer, cardiovascular diseases, Alzheimer's and much more. On the bright side, nature has provided a lot of different ways to fight these free radicals.
There are a lot of fruits, vegetables, and herbs which can be a good source of antioxidants. These antioxidants are the easiest and simplest way to fight the free radicals present in the system. The government and environmental groups are playing their role in fighting with the pollution but you also have to do something to live a healthy life. By adding a few food products in your daily diet, you can reduce the effect of pollution to a notable level.
Vitamin C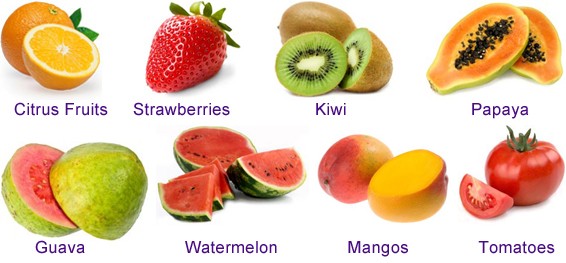 Source Image
Vitamin C is one of the most successful antioxidants and fortunately it is available in abundance at our disposal. It helps in reducing the oxidative stress on our body and saves us from ailments like flu and viral fever.
Vitamin C also helps in rebuilding bones, blood vessels, and tissues. It boosts the body's capacity to synthesize calcium thus helps in strengthening the bones. It also improves the immune system. By adding Vitamin C in your daily diet, you can easily fight the harmful effects of pollution.
What to eat: Amla, oranges, grapes, guava, kiwi, strawberries, lemons, green peppers.
Flavonoids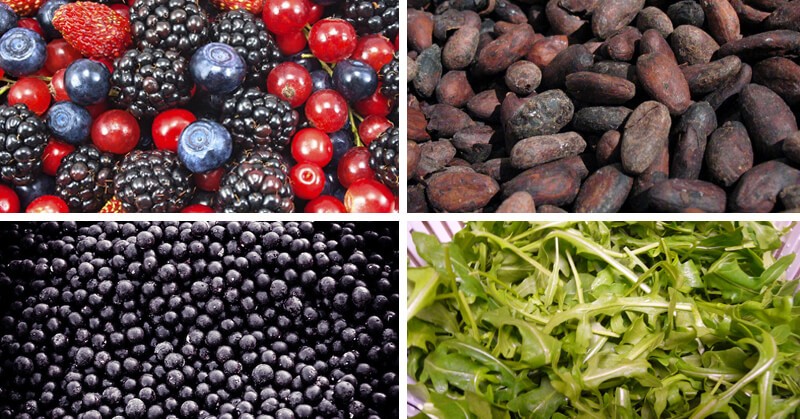 Source Image
Sometimes referred as Vitamin P, this is the star ingredient in fruit and vegetables. The flavonoids are furious disease fighters.  These antioxidants provide support to the cells and strengthen them.
They also help in fighting a number of ailments including atherosclerosis, conditions like Alzheimer's disease and even cancer.
What to eat: Green tea, berries, coffee, black tea, broccoli, chocolate radish, bell peppers and leafy greens.
Vitamin E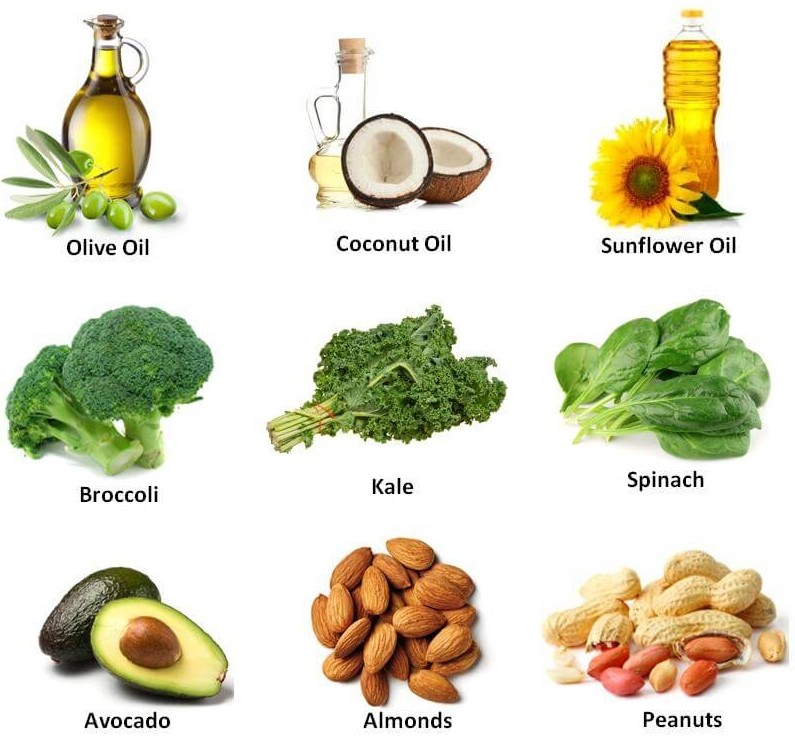 Source Image
Vitamin E is fat-soluble antioxidant present in a number of food items. It protects cell membranes and saves body against free radicals. It also stops the oxidation of LDL cholesterol.
It is one of the essential vitamins and plays a vital role in the functionality of the immune system. It keeps blood vessels, skin, and hair healthy as well. Vitamin E is present in a number of plant-based cooking oils.
What to eat: Pumpkin seeds, sesame seeds, almonds, cooking oils like sunflower, soybean, olive etc, avocado, oregano, basil and leafy vegetables.
Selenium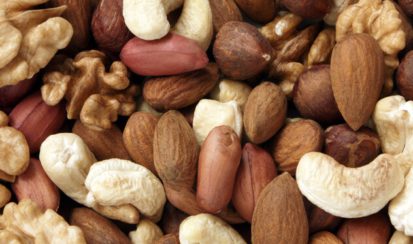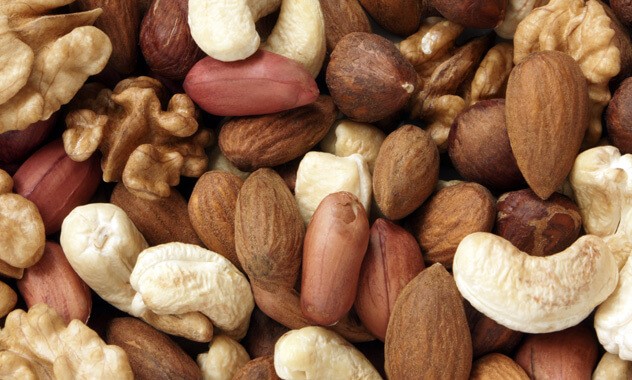 Source Image
Selenium is a very important multi-faceted antioxidant that supports good health in a number of different ways. It keeps the body safe from oxidative damage caused by free radicals. Vitamin E and selenium do wonders when taken together. They become a powerhouse against the free radicals and complement each other while fighting with diseases.
Generally, it is said that Selenium can only be found in meat products which are a completely wrong concept. This antioxidant is present in a number of different vegetarian products as well. Mushrooms, nuts, and cheese are some of the examples which can provide huge amount selenium for your body.
What to eat: cheese, mushrooms, nuts, legumes, bread, and cereal
Vitamin A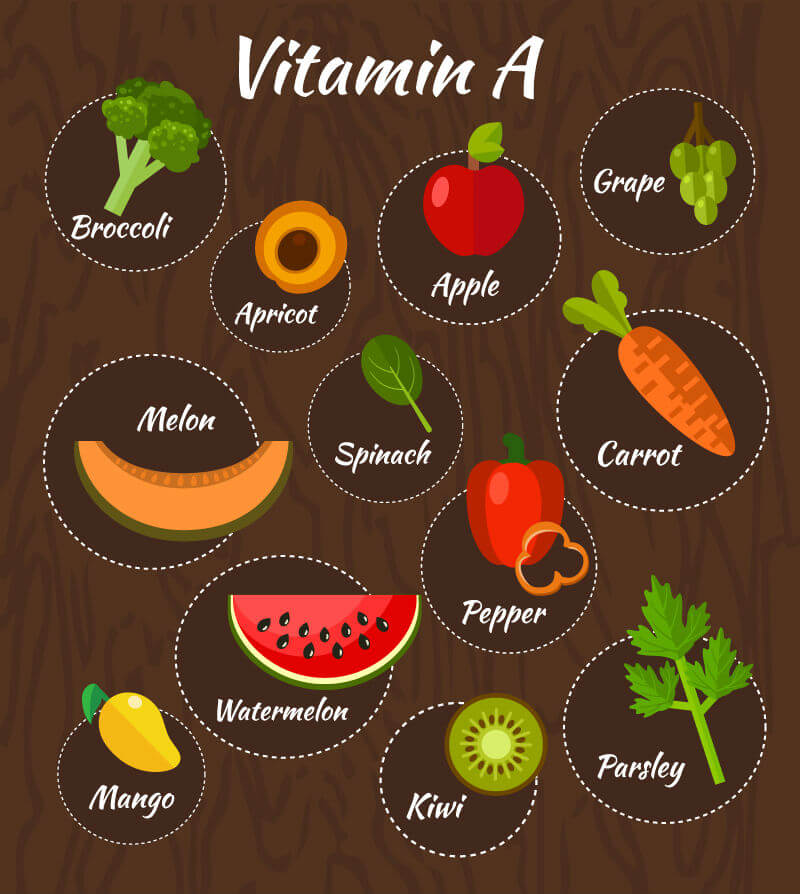 Source Image
Vitamin a is one of the key antioxidants that support the cells of the body. It plays an important role in reducing inflammation and also helps in improving vision along with neurological function. The human body derives Vitamin A from beta-carotene that is present in yellow and orange pigments of fruits and vegetables.
What to eat: Apricots, mangoes, carrots, sweet potatoes, pumpkins, mangoes, papaya, broccoli, dairy products, green, leafy vegetables
Lycopene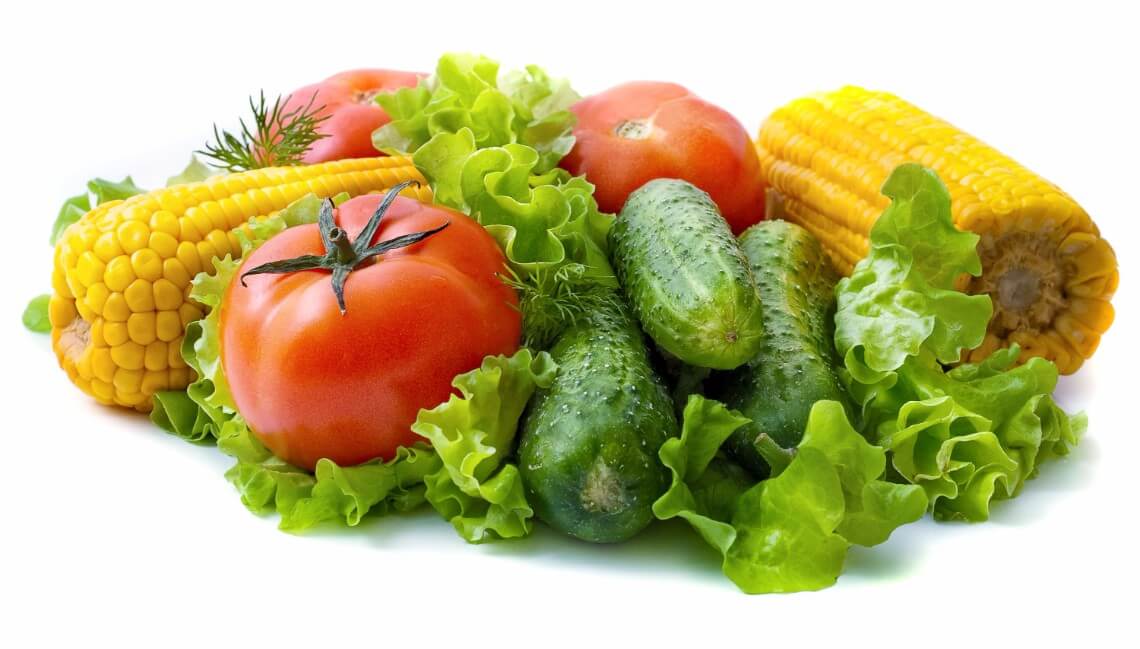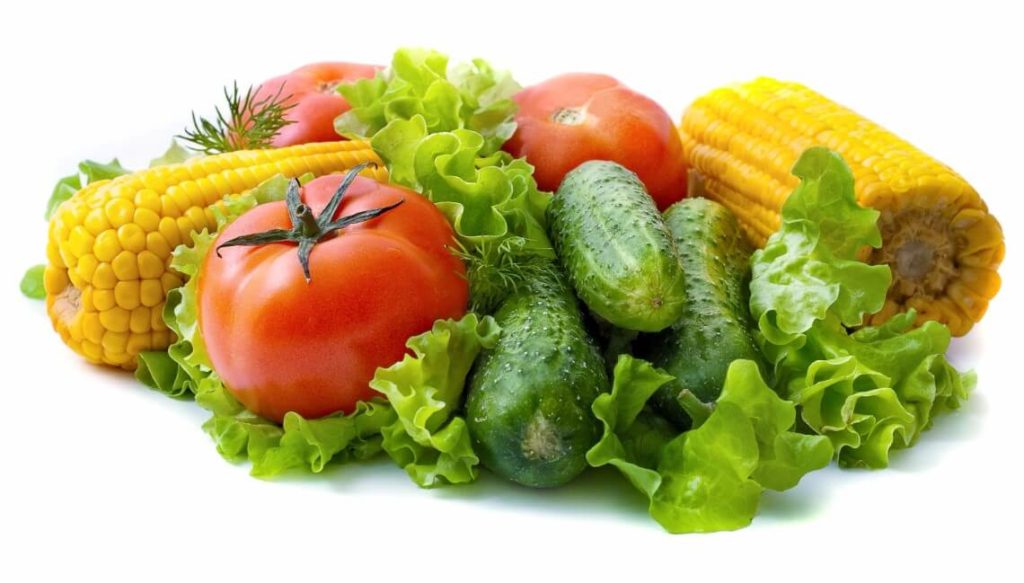 Source Image
It is a phytonutrient with a long list of benefits that will amaze you. It provides protection against a number of respiratory diseases. This antioxidant is mainly found in tomatoes but also present in a lesser amount in some other fruits and vegetables as well.
You can choose the product as per your choice but increasing the number of tomatoes in daily diet will definitely help.
What to eat: Tomatoes, watermelons, apricots, papaya, pink guavas, red peppers
Lutein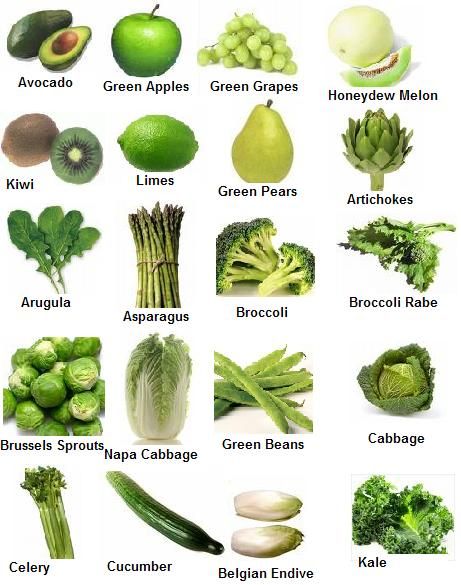 Source Image
It is a naturally present carotenoid which is found in abundance in a number of fruits and vegetables. It is most commonly known as the eye antioxidant.
It helps in preventing the damage caused by UV radiations to lipids, oils, and fats under the skin. It also prevents cardiovascular damage caused by a number of different factors.
What to eat: Broccoli, corn, peas, squash, pumpkin, carrots, and leafy greens
Curcumin
 Source Image
Curcumin is only present in one of the most common spices in your kitchen. Turmeric is the main source of curcumin. You might be aware of the fact that turmeric has a number of health benefits. It is a well-known antiseptic.
The curcumin is a powerful anti-inflammatory and antioxidant present in the turmeric. It is very effective in finding and neutralizing free radicals. When used with pepper, it works even better because of the piperine that increases the absorption of curcumin in the body.
What to eat: Turmeric
Lignan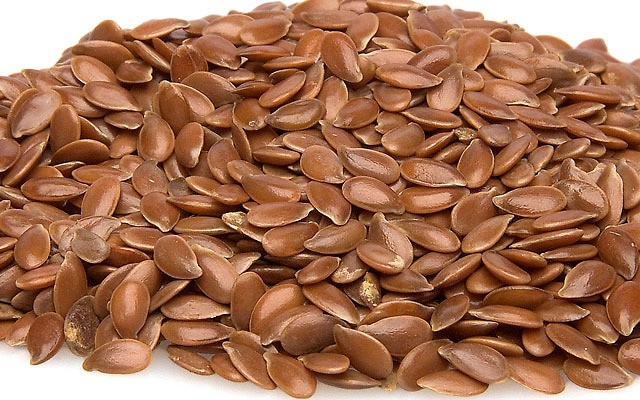 Source Image
It is a plant-based polyphenol that helps in reducing blood cholesterol and triglyceride levels. It also reduces blood pressure which is among the most prominent risk factors for cardiovascular diseases.
In recent studies, it was found that lignin also helps in preventing pre-cancerous cellular changes and improves ovarian and uterine health.
What to eat:  Flax seeds, pumpkin seeds, sesame seeds, whole grains (rye, oats, barley), wheat bran, beans, berries
Here Are Some More Tips On Including Antioxidants In Your Diet:
Include fruits and vegetables in your three-course
Drink coffee and tea in moderation which will increase the amount of flavonoids in your body.
You can make your salad a little nuttier with almonds and get an antioxidant rich snack.
You can add berries to your smoothies, juices, and yogurt for a delicious desert and at the same time get a good amount of antioxidants.
Use different spices in your food while cooking. Oregano, turmeric, basil, cloves, ginger and parsley will not only enhance the taste of the food but they will also give you a good amount of antioxidants as well.
Follow the 'Rainbow Diet': Pile your plate high with red, yellow and green vegetables
There is a concept called a rainbow That means you should add more colors to your diet. Adding fruits and vegetables with different colors like red, yellow and green will spice up your taste buds and also add a different type of antioxidants as well.
If you like chocolate, do increase the amount of dark chocolate in your diet. It is a good source of antioxidants.
The air pollution is becoming a curse to our surroundings. The free radical damage caused by the air pollution attacks two main organs that are lungs and liver. In order to keep them safe, you need to add some products to your daily diet right now. Fruits and vegetables such as carrots, apples, cabbage, avocados, oranges, oregano, and peppermint help in keeping these organs safe and healthy. Also, make sure you drink plenty of water which will reduce the toxicity in your blood.
To get news on WhatsApp, just send 'Start' to 09729997710 via WhatsApp