The Polish defense ministry is offering free self-defense classes for women throughout the nation from November 19 to 3 June. The classes are open to all women 18 or above 18 years who have good health.
The participants must have medical insurance done by themselves where it should be written that the defense minister will not be liable for any injury.
How does it work?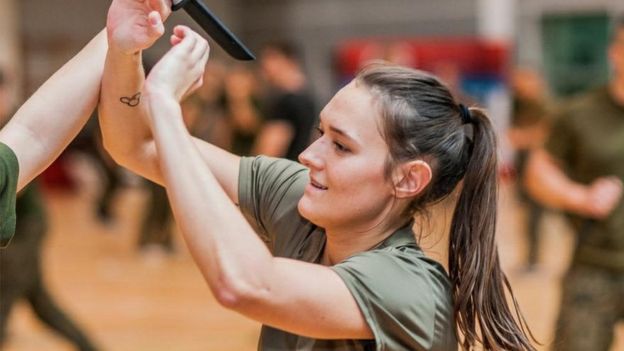 Source Image
Polish army instructors will be teaching the technique of defensive postures to women. According to the Independent, they will teach women how to break holds and strangulation. Furthermore, they will be trained to guard against assaults with a weapon and deflect kicks.
The aim of the defense minister is to teach women "basic techniques of fighting, and improve overall fitness". They would also be taught how to defend themselves from various attacks from dangerous tools and also how to protect themselves from various attackers.
The aim of the project is to popularize the women's self-defense training program. There are few journalists who said that the lessons had a propaganda dimension. They said the defenses classes should be taken by the police rather than the military forces.
The above program has been called a public stunt by some sections of media. But it is seen to have the capability to make a huge difference for the women who basically want to develop their skills and behavior in various situations.
What we could learn
With the need to empower women across the globe, this kind of move needs to be adopted in every nation. With a serious number of crime cases against women, the Indian government should also take a clue from this decision.
To provide such classes to women in India will not only enable them against dangers but will also instill a sense of self-confidence in them.
To get news on WhatsApp, just send 'Start' at 09729997710