Meet the 103-year old lady Saalumarada Thimmakka who lives in the Hulikal village of Karnataka. Her story is not about her age, but her motherly achievement that goes far beyond the stretches of humanity.
Even with a life filled with hardships, she has been one of the strongest advocates of Mother Nature.
Inspirational Journey
After being married as a young girl with a farmer, she faced the social stigma of not bearing a child. Apart from surviving on a meager income, she was also looked down by his fellow villagers as being childless was not acceptable as per the societal norms of her time.
Also Read: Dr. MSG celebrates India's Independence Day with Mega Tree Plantation
Instead of being bogged down by the social protocols, she and her husband took a bold decision. They decided on planting tree saplings and tending to them as their own children.
She started with nurturing 10 grafted saplings four kilometers away from their village on a bare stretch of land. They planted saplings between the villages of Hulikal and Kudoor, about 80 km away from Bangalore.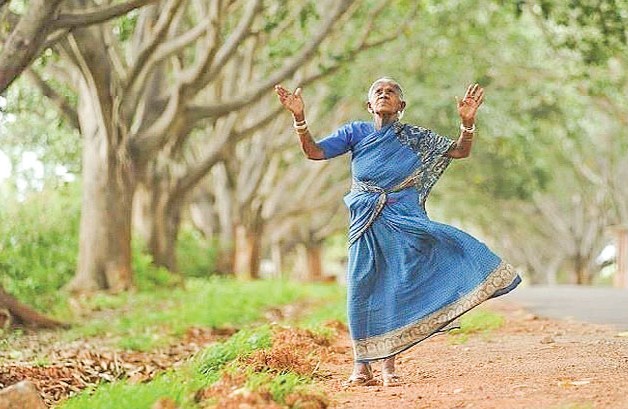 Source Image
To tend to the plants was not easy because of their limited economic resources, but they went through all. They planted more saplings in the following years with the hope that they would grow, thus beautifying the land. Their journey has reached a staggering number of 384 banyan trees. She continued with her noble work even after her husband's demise in 1991.
Sweet Fruits of Hard Work
Today, the economic value of the fully grown banyan trees is estimated to be around Rs. 15 Lakh. The trees are now managed by the Government of Karnataka.
Thimmakka still survives below the poverty line. She has been felicitated and awarded by numerous state and national organizations. She has a mere income of Rs. 500 as a government pension.
Still a staunch supporter of afforestation, she has now adopted a son. She has even inspired him to take forward her noble task. Furthermore, Thimmakka now dreams of starting a hospital. Her hope and aspirations are an inspiration for us to strive for a healthy environment.
To get news on WhatsApp, just send 'Start' to 09729997710 via WhatsApp